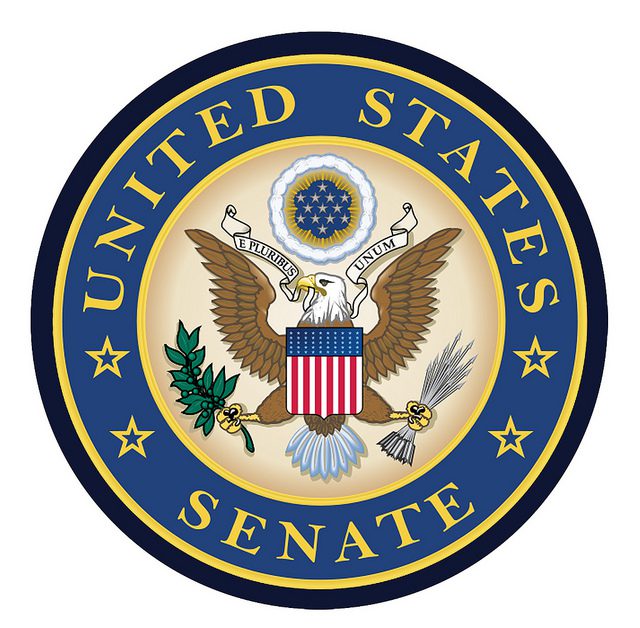 The letter that 47 United States Senators sent to the government of Iran is below.
This letter has set off something of a firestorm and a potential Constitutional crisis. A massive number of people have signed a petition demanding that the signatories be prosecuted for treason amid questions of whether or not the Senators broke the law.
Meanwhile the senators who signed the letter and the president are standing firm. The news is that the letter will "not derail the agreement."
Here is the letter in full. You can read the petition here.  There is a legible list of the senators who signed the letter at the bottom.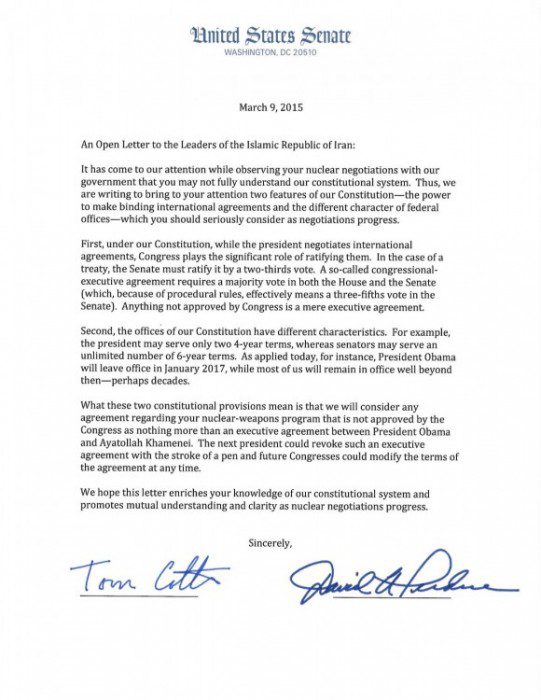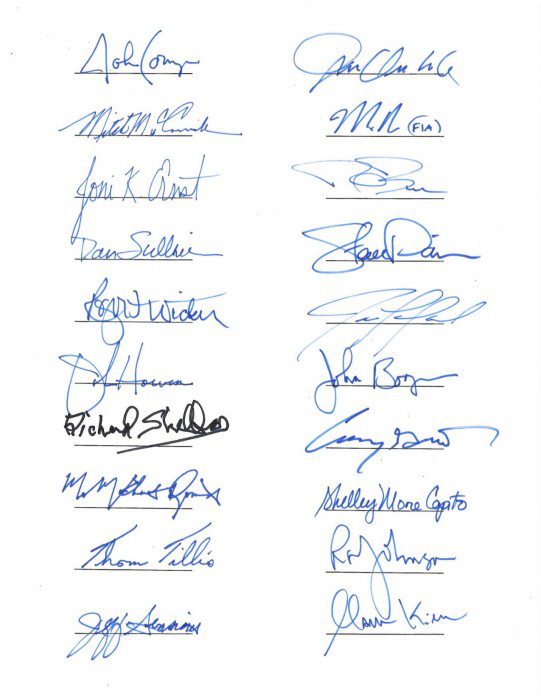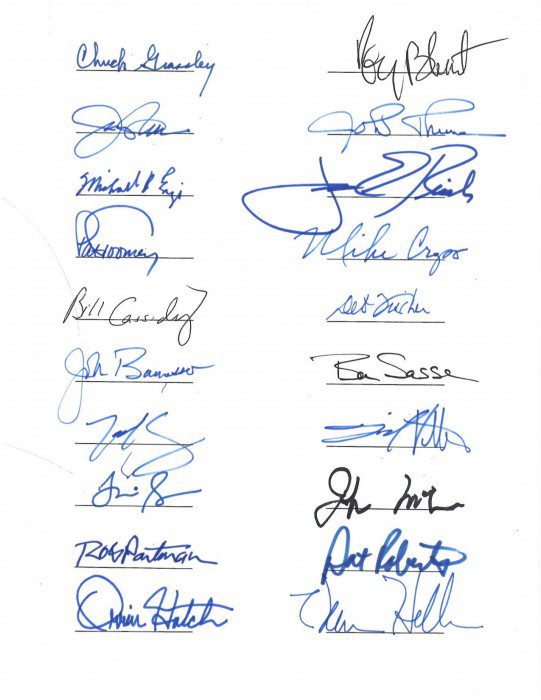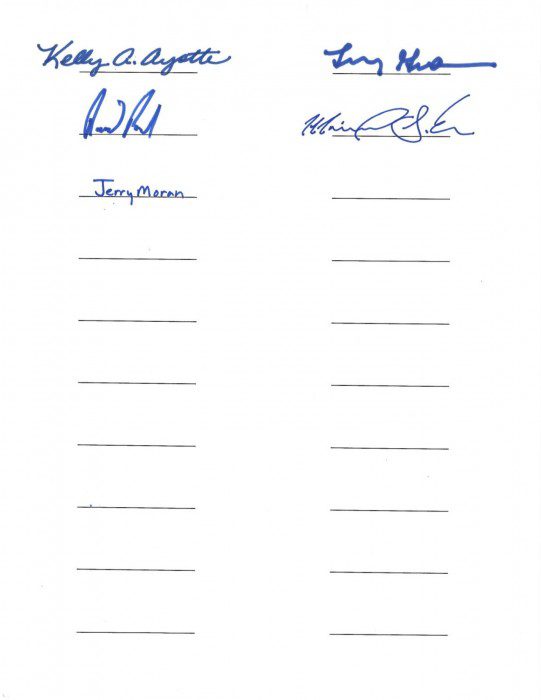 Here, from CNN,  is a list for Republican senators who signed the letter. Those who did not sign it are also listed.
Here is the full list of who signed:

Senator Tom Cotton, R-AR

Senator Orrin Hatch, R-UT

Senator Charles Grassley, R-IA

Senator Mitch McConnell, R-KY

Senator Richard Shelby, R-AL

Senator John McCain, R-AZ

Senator James Inhofe, R-OK

Senator Pat Roberts, R-KS

Senator Jeff Sessions, R-AL

Senator Michael Enzi, R-WY

Senator Michael Crapo, R-ID

Senator Lindsey Graham, R-SC

Senator John Cornyn, R-TX

Senator Richard Burr, R-NC

Senator John Thune, R-SD

Senator Johnny Isakson, R-GA

Senator David Vitter, R-LA

Senator John A. Barrasso, R-WY

Senator Roger Wicker, R-MS

Senator Jim Risch, R-ID

Senator Mark Kirk, R-IL

Senator Roy Blunt, R-MO

Senator Jerry Moran, R-KS

Senator Rob Portman, R-OH

Senator John Boozman, R-AR

Senator Pat Toomey, R-PA

Senator John Hoeven, R-ND

Senator Marco Rubio, R-FL

Senator Ron Johnson, R-WI

Senator Rand Paul, R-KY

Senator Mike Lee, R-UT

Senator Kelly Ayotte, R-NH

Senator Dean Heller, R-NV

Senator Tim Scott, R-SC

Senator Ted Cruz, R-TX

Senator Deb Fischer, R-NE

Senator Shelley Moore Capito, R-WV

Senator Bill Cassidy, R-LA

Senator Cory Gardner, R-CO

Senator James Lankford, R-OK

Senator Steve Daines, R-MT

Senator Mike Rounds, R-SD

Senator David Perdue, R-GA

Senator Thom Tillis, R-NC

Senator Joni Ernst, R-IA

Senator Ben Sasse, R-NE

Senator Dan Sullivan, R-AK

Here is the list of those who didn't sign: 

Senator Lamar Alexander, R-TN

Senator Susan Collins, R-ME

Senator Bob Corker, R-TN

Senator Dan Coats, R-IN

Senator Thad Cochran, R-MS

Senator Jeff Flake, R-AZ

Senator Lisa Murkowski, R-AK