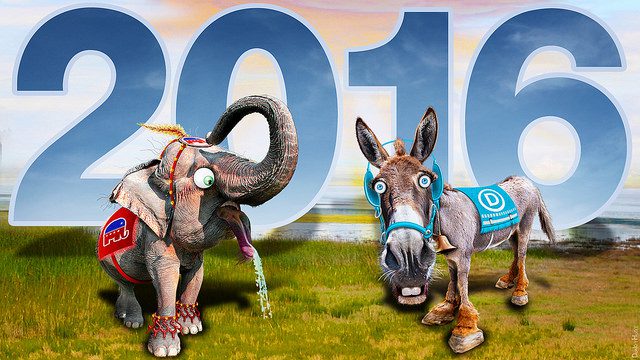 Israel Prime Minister Netanyahu gave a stirring speech to a joint session of Congress.
Fifty Democratic members of Congress decided to boycott the speech because they didn't want to involve the United States Congress in politics. That is a little like a doctor boycotting his patients because he doesn't want his practice involved in medicine.
After that, (and we'll get to this in detail in the next post) 47 Republican Senators of equal concern for this country to the Ds who boycotted the speech decided to send an open letter to Iran. Yeah. You heard that right. They sent an open letter to Iran about an agreement that hasn't been made yet. Evidently, they forgot they were in the United States Senate.
All this leads back to the question I asked in an earlier post: Is beltway partisanship going to get us killed? 
We deserve better than the government we're getting people. I mean from both political parties.
Now, back to Prime Minister Netanyahu and his excellent speech. What'd he say that caused all this ruckus?
Nothing.
I'm not saying that he said nothing. I'm saying that nothing he said should have caused this childish, destructive and utterly disgusting behavior on the part of our elected officials. Prime Minister Netanyahu did exactly what he should have done. He gave a stirring speech on behalf of the interests of the nation that he clearly cares about, his own country, Israel. I only wish that members of our Congress cared so much about America.
His concern in the speech was based on his fear of Iran acquiring nuclear weapons. No one on any side of this situation argues that Iran is working to do this. There seems to be only one question: What are we going to do about it?
Before I get into the speech in a bit more detail, I want to backtrack a few years to our totally useless and ultimately destructive to everybody invasion of the nation of Iraq.
Before I do that, I want to back track a couple of decades to the first war in Iraq.
We fought the first war in Iraq under the leadership of President Bush 1. President Bush 1 did a lot of things right. First, he went to Congress and got actual, legal authorization for a war. Second, he put together a real coalition of allies. Third, he went into the war with clear military objectives.
The result was that we got the thing done quickly and got back out.
The salient phrase there is that we got back out. Why, when we had Iraq down for the count, didn't Bush 1 go ahead and finish off Iraq? I think there were a couple of reasons. First, this was not the objective he had given the American people, Congress or our allies. Second — and this is the one that applies to our discussion today — Iraq served as a stopper in the bottle where Iran was concerned. With Iraq in place, there was a counterbalance to Iran, which kept America from having to be so exposed to the need to military intervention in that part of the world.
He did it for the now seemingly quaint and never considered reason in American politics of preserving future peace and saving the lives of American soldiers.
Enter Bush 2 and our pyrrhic "victory" in Iraq. People have been dying in that region of the world because of this ham-handed and destructive war ever since we engaged in it. Not only did President Bush 2 needlessly kill American troops, he created a political and military vacuum that has led directly to the slaughter under ISIS. He also pulled the stopper out of the bottle that was holding Iran in place.
Now, we are faced with the possibility of a nuclear Iran, which is to say with a possible conflagration of unimaginable proportions. Would Iran use such a weapon to kill on a mass scale immediately after obtaining it? Maybe not. But, given the instability of governments in the Middle East, and the obvious willingness of the various Islamic radical groups to kill, kidnap, torture, enslave on a mass scale, plus their evident love of genocide as a practice of domination, that is not reassuring.
From Prime Minster Netanyahu's viewpoint, the first and most pressing fear concerning a nuclear Iran is the resulting change in the balance of power in the Middle East. Israel has the bomb. If Iran has the bomb, what would that do to Israel? Will we see another holocaut of the Jews?
That is clearly what Prime Minster Netanyahu fears.
Enter President Obama. Unlike every other president we've had, President Obama is opaque to the American people. I think that is the real reason why the people of this country distrust him on such a fundamental level. He does not make sense to us. I think the reason for that is that his history is not our history. He spent his formative years living in other countries as a native of those countries. He attended Muslim schools in Indonesia and clearly has a greater and more sympathetic understanding of the Muslim outlook than he does that of most of Christian America,
He spent the rest of his growing-up time in Hawaii. He attended Harvard, and then settled in Chicago. All this is to say that his experience of America is bi-coastal and, in terms of the life experiences of the vast majority of the American people, non-existent.
What does this mean to the questions surrounding Prime Minister Netanyahu's speech? It means that President Obama, for all his great speech-making ability, cannot communicate on the essential unspoken level where trust is built with the American people. This is nothing to do with his dark skin and everything to do with his almost total lack of an American ethos.
If he was an African American president, he'd be fine. But he's more of an African-International president. American's don't "feel" him the way they have every other president. They don't understand him, don't "read" him on an unspoken level. He just doesn't give off recognizable American vibes.
President Obama has done a good job of keeping America out of troop entanglement in the Middle East. He has done an excellent job of encouraging the countries of the Middle East to take on ISIS and wage war against them directly. This has done something that the war-sellers don't seem to consider at all. It has saved American lives.
Now, he is engaged in an attempt of some sort to negotiate an agreement (not, notice a treaty) with Iran about the development of nuclear weapons by Iran.
Prime Minister Netanyahu is so alarmed by the potential for this agreement to let the nuclear Iran genie out of the bottle that he came across the ocean to address a joint session of Congress. Congress, for its part, doesn't care very much about American lives or nuclear genies. They just want to poke the prez in the eye so that they can position things for the '16 elections,
Prime Minister Netanyahu's speech made three points: First, this agreement the President Obama is working to create will not stop Iran from developing nuclear weapon. Second, the agreement will enable Iran to develop nuclear weapons. Third, Iran cannot be trusted, as its interests are always antithetical to those of the United States.
The third point has certainly been true in the history of the past few decades, both for the United States and Israel. But is it always going to be true?
One question for America is how can we change that dynamic, without pulling another plug out of another bottle and setting off a holocaust of the Jews in Israel, as well as a third world war?
President Obama was trying to work out his agreement in secret, without informing the American people, or dealing with Congress.
He was outraged that Congress allowed Prime Minister Netanyahu to speak. Personally, I'm concerned that it took the speech of the head of another nation to inform the American people.
I don't know enough about what our president is trying to accomplish to have a clear opinion of it, and that is the rub. We the people have a right to know. But I am very concerned about this new idea — which is being pushed by the press, by the way — that keeping the people in the dark about their government is patriotic.
I am also concerned about the total breakdown of governance in Congress. Even more than that, I am concerned about what these two political parties and their unending partisan power struggles are doing to all of us and to the future of this nation.
They are destroying America. They are dismantling and exporting our industry, keeping us constantly at war, bankrupting us with their constant war-time economy and allowing the nation to wallow and slowly degrade.
The only thing they care about is jockeying for the next election. I know people who were ecstatic after the election last November. They honestly thought that this new Congress was going to take any number of actions. These trusting souls actually believed the campaign rhetoric.
I knew this was not true. I knew that the only focus our newly elected Congress was going to have was the next election. The campaign for '16 started the day after the votes were counted in '14.
Now, this vicious, mindless and totally destructive partisanship has invaded foreign policy. I want to ask this Congress the same question that was once asked of Senator Joseph McCarthy: Have you no shame?
The bottom line is that this constant partisan bickering shows no sign whatsoever of abating. It is getting worse. If it doesn't stop, it is going to get us killed.