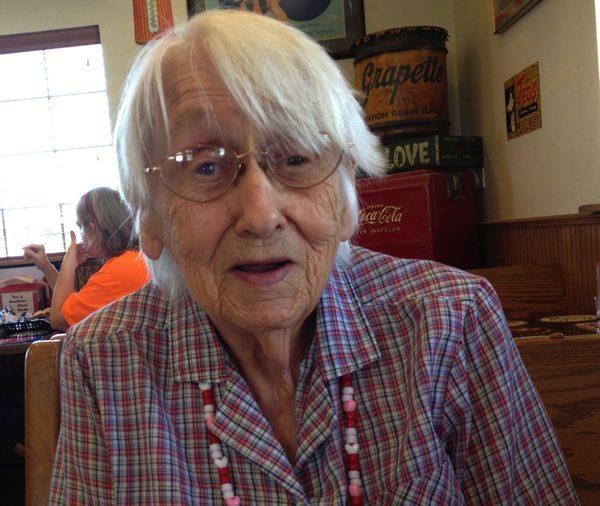 We had a family discussion last night. The upshot was that the time has come to consider putting Mama in a nursing home.
That's what the family members I love told me. Their verdict was simple: You will kill yourself, taking care of her.
I, being Ms Reasonable, let them talk me down. I insisted on a delay, but agreed that, by the end of summer, I would find a place for her.
Then, last night, I sat up and googled nursing homes. I read the laws that I helped write, perused the regs that came from them. I plowed through the patient responses and the details of the inspections of these places.
There is a good place just around the corner from my house. It specializes in caring for people with dementia. It has a great patient-staff ratio. There are only four patients in each unit and a staff of 8 to care for them. The people there are happy.
And I could go get her and take her out every day. We could bring her home for dinner and keep her as part of the family.
I would put her there in a heartbeat. She would be happy there, and that's what matters.
But it costs over $80,000 a year, out of pocket. My pocket.
Mama's grandfather lived to be 101. Her family is full of people who lived into their high nineties. I may have her for a long while yet. I don't have the money to put her in this good place where she would be happy. I just can't do it.
The Church runs a nursing home that everyone, including the residents, says is a good place. But it is, pardon my language, to hell and gone from where I live. I couldn't go get her and take her out every day. Or, if I did — which I would — it would involve driving almost 40 miles each way, right across the heart of the most densely populated area in the state. A daily visit would take half a day. Every day.
There is no other place that I can afford that I would consider for my mama.
So, I decided I would call and get her a place in the Catholic nursing home and spend the rest of her life — which I hope is long — driving for half a day, every day.
Then, even as I made this decision, I undecided it. I thought of her fearful reaction, her heartbreak at being put in a strange environment. I thought of how far away from me this place is. I thought of her, of who she is.
And I undecided to make that call.
"If it kills me, taking care of her, then I guess it will kill me," I said aloud to the empty room. Then I prayed and handed the whole thing over to God and went to bed.
My husband went to early mass Sunday. I stayed home with Mama. He came back with a big bag of donuts. She loves donuts.
She was eating what I think was her third of fourth donut while I sat at the table with her, listening to her prattle.
"Are you any relation to me?" she asked, and took another bite.
"I'm your daughter," I said.
"Oh," she said, and reached for another donut.
Her daughter. That's what I am.