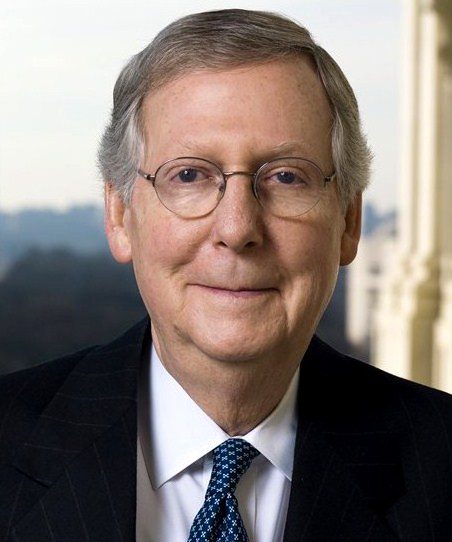 The boys and girls in the United States Senate are doing nothing again.
However, it must be admitted that they are doing their nothing with real flair.
The reason?
It seems that most of the Ds are all in a snit over a proposed bill that would help agencies that oppose human trafficking. The bill contains a prohibition on any of the funds in the bill going to pay for abortions.
Legislation has often contained this kind of rider since the 1970s. It doesn't prohibit anyone from getting an abortion. The debate is not about "choice." It's about doh-reh-me. In this case, it's a question of whether or not to put the abortionist on the government dole by sidelining money that could be used in other ways to pay for abortions.
The Ds were all for the bill until one them read it. That's when they discovered that it contained the language that would not allow monies to be used to pay for abortions. It's been rock n roll, ever since. Now, all but four of the Ds (Senators Bob Casey, Joe Donnelly, Heidi Keitkamp, and Joe Manchin) are doing their level best to kill the bill.
Senate Majority Leader Mitch McConnell retaliated against the Ds' filibuster of the bill by saying that the Senate would not vote on President Obama's nominee for Attorney General until the bill passed. In the meantime, proponents for the prostitution/porn industries, or as they like to call themselves, advocates for "reproductive rights," have tossed their unselfish and humanitarian thoughts into the ring and come out against the bill.
Now, Senate Majority Leader Mitch McConnell has weighed in again. "This needs to stop," he says.
Good point, Mr Leader.
From LifeNews.com:
Senate Democrats have voted a total of five times against ending debate on the bill and allowing a vote to help women because they are insistent on making Americans fund abortions. Now, pro-life Senate Majority Leader Mitch McConnell is challenging them this week to end their filibuster and allow the bill to pass.

Senate Majority Leader Mitch McConnell (R-Ky.) said Tuesday that voting will take place this week on the Senate Bill 178, the Justice for Victims of Trafficking Act of 2015, before President Barack Obama's nominee for attorney general, Loretta Lynch, will be considered.

"This needs to stop," McConnell said of Democrats blocking the bill. "This ridiculous fight over language that they've already voted for frequently in the past really needs to stop so we can move forward with this very important human trafficking bill.

"This is no minor issue, and once we do that, then we'll move on to consider the president's nominee for Attorney General," McConnell said.

In the last two of the five votes, Democrats voted 56-42 and 57-42 against motions to allow a vote on the bill to help human trafficking victims because they are not happy that funds meant to help women won't be used to pay for abortions. The only Democrats to join Senate Republicans in supporting sex trafficking victims over abortion funding were Sens. Bob Casey, Pa.; Joe Donnelly, Ind.; Heidi Heitkamp, N.D.; and Joe Manchin, WV.

"They all voted for the very same language in a bill in December," Majority Leader Mitch McConnell (R-Ky.) told CNN on Sunday. "This is boilerplate language that has been in the law for almost 40 years that they all voted for three months ago in another bill."
The top Republican in the Senate is challenging Democrats to stop filibustering a bill to help victims of sex trafficking over their desire to force Americans to pay for abortions.