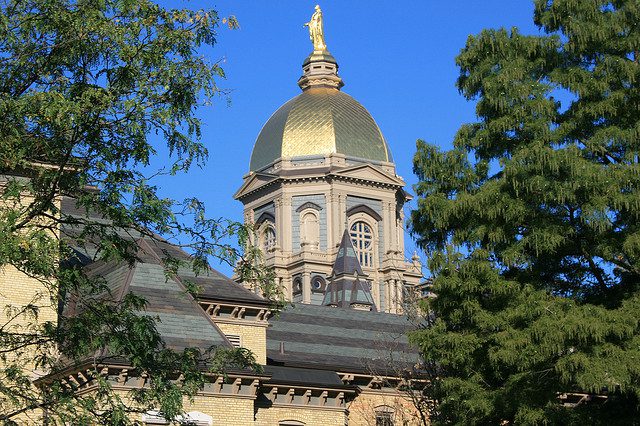 The 7th US Circuit Court of Appeals rejected the University of Notre Dame's appeal against the HHS Mandate today.
In a brazen disregard for the First Amendment, the Court argued that the "burden" on the government to re-write the HHS Mandate to allow the Catholic University of Notre Dame to follow the dictates of its faith was too high. The court also said that the "burden" on Notre Dame of being forced to violate its faith and abandon the free exercise of religion which is the guarantee of every American was just not all that important.
They didn't put it in those words, and I am deliberately writing it in purple prose. But that is the essential meaning.
The court ruled that an agency rule written by a back-room committee of abortion industry insiders trumps the First Amendment guarantee of the free exercise of religion. It based this ruling on the bizarre opinion that abiding by the Constitution of the United States placed an undue burden on the government of the United States.
Here is what they said, without my interpretation and in their own little words:
"The very word 'accommodation' implies a balance of competing interests," the court noted.

"And when we compare the burden on the government or third parties of having to establish some entirely new method of providing contraceptive coverage with the burden on Notre Dame of simply notifying the government that the ball is now in the government's court, we cannot conclude that Notre Dame has yet established its right to the injunctive relief that it is seeking before trial," the court said.