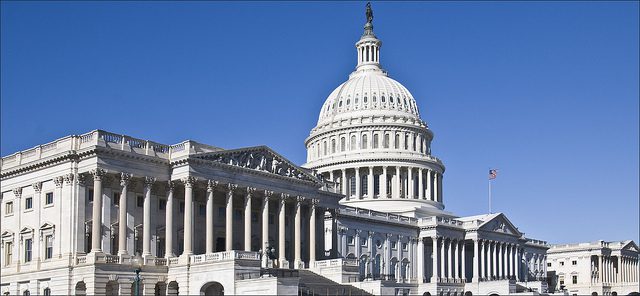 You just can't get Congress to be Congress anymore.
A few days after the United States House of Representatives denied President Obama sweeping powers to put through the Pacific trade deal, it reversed itself and passed fast track in a separate piece of legislation.
I know this sounds cynical, but that lets the good Congresspeople claim that they voted with whoever they are talking to on this measure. If they are talking to those who favor the Pacific trade agreement, then they point to this vote. If they are talking to people who want to preserve American jobs, they can point to last week's vote.
If an opponent in a re-election campaign attacks them for backing the Pacific trade bill (when they're talking to We the People, they almost always have to deny supporting this thing) they can call them a liar and say they voted to stop fast track.
When they go to the corporatists with their hands out for campaign money, all they gotta do is explain that they were forced to vote against fast track in the first vote because the rubes in their district demanded it. But they made good on their 
real 
campaign promises to the money men with the second vote.
It will work. It always does.
From The Hill:
The House on Thursday took the first step toward resuscitating the White House's trade agenda by passing legislation granting President Obama fast-track authority.

The bill now goes to the Senate, where the White House and GOP leaders are seeking to strike a deal with pro-trade Democrats.

The House vote was 218-208, with 28 Democrats voting for it.

This is the second time in a week the House has voted to approve the controversial fast-track bill. On Friday, the House voted 219-211 in favor of fast-track, which would make it easier for Obama to complete a sweeping trans-Pacific trade deal.

In last week's vote, the House GOP paired the fast-track bill with a measure known as Trade Adjustment Assistance (TAA) that gives aid to workers displaced by trade. Both measures needed to be approved in separate votes for the entire package to move forward.

House Democrats have historically favored TAA, but they voted against it on Friday to kill fast-track, which is deeply opposed by unions and other liberal groups.

The White House still wants both measures to reach Obama's desk, but is now advancing a different strategy that would see the two bills move separately.