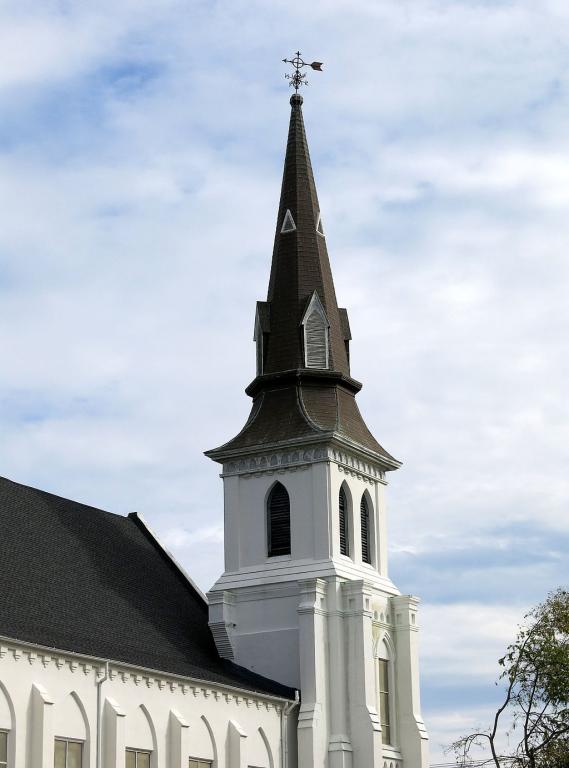 Nine people at prayer.
A young man enters the church and sits down with them. Then, after an hour, he pulls out a gun and shoots them.
The murdered are African American. The murderer is white.
The motive is said to be race.
I don't understand it. I mean, I really don't.
How, why, would anyone do something like this?
It appears that the black people made the white guy welcome. That would be in keeping with the beautiful hospitality I have experienced every time I've attended a black church service.
What evil infects the minds of people who kill others for no reason?
I do not understand.
I've come to realize that I will never understand.
All I know is that those nine good people who had their prayers interrupted by their own deaths got the best of this. They are almost certainly in heaven right now, singing and dancing before the throne of God.
From The New York Times:
CHARLESTON, S.C. — The man suspected of killing nine people at a prayer meeting at a historic black church in this city's downtown area was caught on Thursday some 200 miles away in North Carolina, local and federal officials said.

After an intensive, 14-hour manhunt for the man who carried out a massacre that officials are calling racially motivated, Dylann Storm Roof, 21, "was arrested in Shelby, N.C., during a traffic stop" shortly after 11 a.m., said Greg Mullen, the Charleston police chief.

The police here say Mr. Roof, who is white, is suspected of being the gunman who walked into the prayer meeting Wednesday night, sat down with black parishioners for nearly an hour, and then opened fire.
For more commentary read Lisa Hendey's Prayers for Precious Souls Lost in Charleston Shooting.