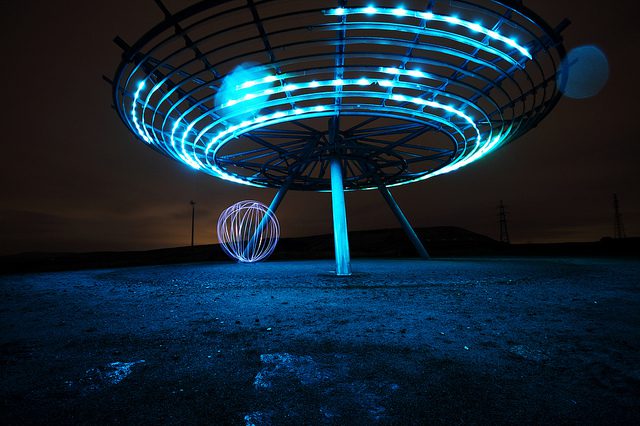 Planned Parenthood's mega funding from the federal coffers might be — might be — in a bit of danger.
I don't honestly think it's in all that much danger. Planned Parenthood has weathered worse. Several times.
But the video of their medical director swilling wine, chomping on salad and discussing the sale of body parts from babies that she's aborted is … ummmm … damaging to their claim of being all about women's health and whatnot.
Abortion apologists — who, as luck would have it, usually turn out to also be euthanasia, egg harvesting, embryonic stem cell research apologists, as well — rolled up their sleeves, picked up their verbal brass knuckles, chains and clubs and went to work as soon as the video broke.
The "arguments" on Planned Parenthood's behalf have been rolling in from all the usual places. Their virtual watering holes have chimed in with a story that is all lined up and squared like it came with instructions.
The Christian-bashing atheist bloggers, the sad little faux feminists who think that abortion is all there is to women's rights, the nihilist web sites, and, of course, Planned Parenthood's cable news networks have all repeated PP's talking points like a chorus line dancing and twirling to the beat in a Broadway show.
The basic line of attack is the same the basic line of attack that Planned Parenthood has used with each of these revelations. They used it when their clinic personnel were shown arranging forced abortions for pimps and human traffickers. They used it when their clinic personnel were shown arranging sex-selected abortions to murder baby girls because the parents wanted a boy, instead. They used it again when their clinic personnel were shown instructing teens on how to practice sadistic sex.
Here, in case you've missed it, is the standard line.
1. It's all lies!!!!

In the case of this video, the "lie" is that this exchange of $$ for baby body parts is the cold-blooded commerce it appears to be. The hearts, lungs, livers, arms and legs discussed in the video are "tissue" and the talk of $100/body part is really an at-cost "donation" of $100/per "tissue sample." No money is being made here, you ignorant, woman-hating religious fanatics.

2. It's entrapment!!!!

The video is edited, because, you see, the doc who said flat-out that the law banning partial birth abortion could be gotten around by just saying that she didn't "intend" to do a partial birth abortion, but just, you know, happens — and happens it seems quite a lot — to do them, also said some touching things about her dedication to women. The lengthy video, however, was cleverly edited to focus on the baby-body-parts-selling. The complete and unedited video was also released, but that doesn't matter. This is foul play, you ignorant, woman-hating religious fanatics.

3. It's just the crazy Christians and their hatred of women!!!!

This is standard Christian-bashing boilerplate. It gets taped onto just about every debate or discussion that people of faith have an opinion about. It's prejudiced, discriminatory, intolerant and unjust. But it's working, so we're going to keep on doing it.

4. It's complicated, and the dimwits who are so outraged don't understand complication!!!!

Medical procedures are messy and ugly. Discussions about medical procedures can be upsetting to small-brained, ignorant, woman-hating religious fanatics. We will ignore, as we always do, that this "medical procedure" is in fact a murder and what we are talking about is selling the body parts of the innocent murder victim at a profit, not cost, since the mother of the murder victim already paid for the "procedure," and disposal of "tissue" is figured into that payment, and the United States government subsidizes us like we were the military. We won't admit for a minute that what we are calling "messy" is, in fact, grotesque. Nope. This is "medicine" and it's "messy." Only ignorant dim-witted religious fanatics like our critics fail to understand that.

5. Anyway, without our political clout, where would you pro abortionists be? So line up and start attacking. Now!!!!

Planned Parenthood is the mother ship of the entire nihilistic super-culture that has taken over American institutions and thinking. It must be defended at all costs.
It depends somewhat on which personal axe the culture of death apologist in question has to grind whether they emphasize points 1, 2, 3, 4 or 5.
Professional Christian bashers, for instance, can't write a blog post about how to plant a geranium without attacking Christians. So, you know they'll lead with the crazy, women-hating Christians trope, with a big layer of it's complicated and you dimwits don't understand complication layered on top.
Those who don't have a stomach for base prejudice, or who, say, make a lot of money from the $$$ of Christians, go for numbers 1 and 2, coupled with a more politely-worded version of the it's complicated story.
Number 5 doesn't get talked about in public. But it's the reason for all the crazy attack-mode carrying-on. Every member of the culture of death inner world knows that this is circle-your-wagons time. In fact, these people pretty much keep their wagons circled, 24/7.
Planned Parenthood is the mother ship. They will defend her with everything they've got.
Don't get upset by this, my friends. It's expected.
Did you honestly think that Planned Parenthood was going to sit down and say, "You're absolutely right. We did it?"
If I had asked you three days before this video broke to list who would be most likely to defend Planned Parenthood if another of their embarrassments surfaced, wouldn't you have already had the names of who has been doing it on your list?
To put it even more directly, if I had asked you what they would say in defense, wouldn't you have come up with points 1 through 4 without half a thought? These are, after all, their standard boilerplate attack-defend-mode thingies they say.
Don't get upset when the guns start blasting from the other side. All that means is that they took a hit and they're replying, as best they can.
For Planned Parenthood's reply, go here.
For the Center for Medical Progress' counter reply, go here.
For other reactions to this video, read Simcha Fisher, Katrina Fernandez, Fr Dwight Longenecker and the Anchoress.