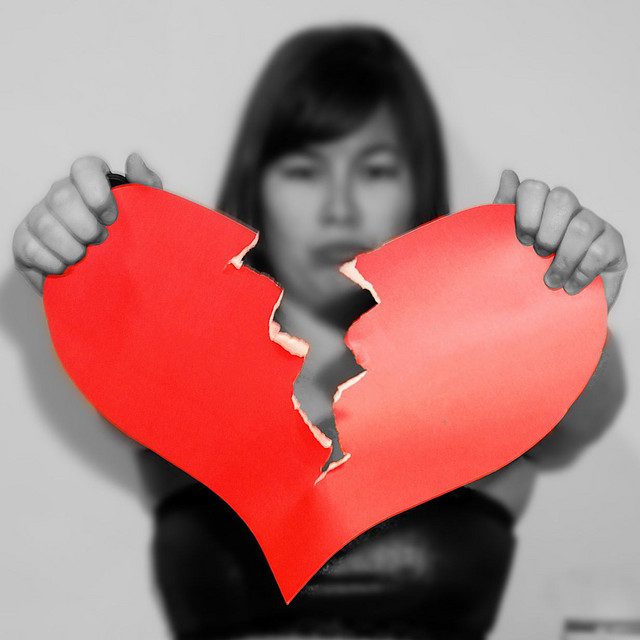 Do you love me more than these? Jesus Christ
The good 'ole Supreme Court may have outdone itself in destruction to this country.
Their decision on gay marriage has set friend against friend and brother against brother.
I wrote a post about this earlier.But I've continued to hear from people who are concerned about their own families and friendships falling apart since then. So, I'm going to write about it again, in a more personal way this time.
Catholics in high places at Catholic institutions have announced their own gay "weddings." This is clear rebellion against the Church by those who are tasked with teaching theology to future generations of Catholics. I can't say it any more bluntly than that. In the meantime, far too many of our priests are either staying silent or actually giving tacit support to gay marriage.
The business of Catholic institutions allowing this behavior from their employees is a scandal of gigantic, Church-destroying proportions. Church institutions that actually teach against something as core as the nature of the family, and who allow their prominent teachers to publicly practice and celebrate defying these teachings, are bankrupt to the core.
There is one small gleam of light in this. We can now see why the children we have sent to our Catholic institutions of higher learning have been absorbed by the cultural nihilism rather than protected against it. It was because of these people and their defiance of the Church, hollowing out our institutions from the inside.
So how are we, out here in the pews, supposed to live out our faith with this anti-Christ leadership coming from the top? More to the point, how do we manage to deal with the onslaught of pressure and blackmail to abandon our beliefs that is coming at us from our dearest friends?
As I said, I've been asked for advice, and the truth is, I don't have a way out to offer. All I have is a story of my own painful history in this culture war arena.
I'm going to share my own experiences in trying to deal with the question of saving relationships in the face of gay marriage and abortion. I don't have a magic bullet to offer. What I bring instead is a hard reality.
Here's what I've learned in my own life about the question of keeping your gay friends and following Christ: You can't do it. They won't let you. And that's it.
The deepest personal wounds I've suffered since I became a Christian have to do with gay friends that I loved and trusted with all my heart. Two of my gay friends turned on me in a sudden, absolute and public way.
One of them, in particular, I loved with all my heart. He was — and is — as dear to me as my own blood. We shared so many good things through the years. I trusted him and cherished him.
I never once tried to change him or argued with him about these differences in our beliefs. In fact, I tried to avoid talking to him about it altogether. When he realized that I did not support gay marriage, he flew into a rage and … well … it was a horrible experience.
Among other things, he accused me of lying to him because I hadn't been more up front on the issue.
Then, he went on the internet and publicly attacked me.
The other friend turned on me over abortion. I know, gay men and the abortion industry seem to be bizarre allies, but the gay men I've known are pro abortion fanatics. In fact, a good many gay men work for Planned Parenthood.
I do not have one encouraging word to share with those of you who want to keep your relationships with gay people and still follow the Church. My experience is that, no matter how you try, you cannot keep your relationships with your gay friends and follow your faith. They will not let you.
Even sadder, my experience is that they do not just end the friendship. They then go out and do everything they can to hurt you.
I can honestly say that I have not retaliated. I have never broken the confidences they shared with me. I have never attacked them. I have never tried to hurt them. And I never will.
In truth, I still love my friend who meant so much to me with all my heart. I pray for him daily. But we will never be friends again. He is part of my past.
And that, I think, is the way it should be.
The hard truth is that these relationships are encumbrances in the eternity work of following Christ. They make you careful. They force you to dip and dodge, shuck and jive, as you try to avoid offending them or doing something that will cost you their "friendship."
If you're up front with them. They're going to attack you and dump you.
If you try to hide things and avoid confrontations, they'll accuse you of lying to them, and then they'll dump you and attack you.
I know one homosexual person who has been willing to accept me as an individual and at least be professional friends with me. When I told her I opposed gay marriage, she said, "I would never try to force you to violate your personal morality."
I was so grateful to her I almost cried.
But she is unique in my experience. And, as I said, we have a professional friendship, not a deep personal friendship.
So. What advice do I, an abysmal failure at keeping my gay friends, have to share with you?
My first advice is to go ahead and be up front. I wish I had never dipped and dodged at all.
My second advice is to realize that you are going to have to choose. Choose Christ, or choose them. They will not let you have both.
My third advice is don't get too close to your friends on the other side of the culture wars. I know this is harsh, scalding and terrible advice. But if you confide in someone in today's world, the culture wars may very well turn and turn and then that someone will be your hate-filled, spiteful enemy on a vengeance trek to destroy you. Every tender thing you ever told them could end up coming back at you as a bullet, aimed at trying to publicly humiliate, degrade and destroy you.
It is sad, it is terrible, to say that. But it is true.
We are going to have to choose. Their demands are the winnowing fork John the Baptist prophesied.
Christ, or them? You choose.
I choose Christ. I may dither and try to keep from offending people in order to hang onto them as friends. But if they force me to it, I will choose Christ.
And every single time I choose Christ, I cut another cord that has kept me in touch with that other life, that life before my conversion. Every single time I choose Christ, I suffer the loss of the person I am not choosing. A few of them, like my friend, are wounds that feel like amputations. Even after the emotional blood has stopped running, I feel the loss.
There is no salve for this. It is a real and painful sacrifice for following Christ. It is our own Gethsemane.
The rewards are eternal and temporal, both at once. Christ has promised us rewards in heaven, but that is not what motivates me. My motivation is simply that I love Jesus. He saved me from eternal death and He forgave my unforgivable sins. He loved me from death to life and He continues to love and guide me each step of my way to Him.
I love Jesus.
And that is the most important reward, not some nebulous reward in the future, but the concrete reality of loving Him and being loved by Him now, in this life.
Do you love me more than these? He asked Peter — and us.
The answer has to be yes.