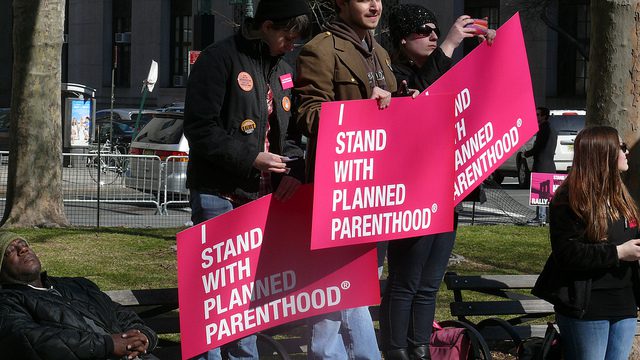 The Los Angeles Superior Court has issued a temporary restraining order against the Center for Medical Progress, barring them from releasing more videos of StemExpress executives discussing the purchase of aborted baby body parts.
The videos in question are said to include conversations held in a restaurant with three StemExpress executives.
My first reaction was that this is tres ironic, coming as it does from people who come on Public Catholic and throw both shoes because their comments sometimes get deleted. I lost track the first week as to how many times they accused me of violating their odd idea of "freedom of speech" and the First Amendment.
However, this action by the Los Angeles Superior Court does violate First Amendment free speech, since it is the government, stopping journalists from airing videos which show people who are at least indirectly hooked up to the tax base talking about how they make their money. It doesn't get much more First Amendment than that.
We the People have a right to know what is being done with our tax dollars, and Planned Parenthood certainly gets its share of tax dollars. Also, "researchers" who may be using these body parts from murdered babies are also almost certainly getting a big part of their $$ from the government, as well. It seems clear that StemExpress is getting its $$ from the government, at least indirectly.
It will be interesting indeed to see how this plays out in the courts. It does indicate that Planned Parenthood and its downstream partners such as StemExpress are running hot on this thing.
There's a cloture vote in the Senate next week. Even though I've gone on record saying that we're gonna lose that vote, I still think we need to put up every bit of fight we can. You never know. I've won other fights I thought were lost in the past.
From FoxNews:
LOS ANGELES –  A temporary restraining order has been issued preventing an anti-abortion group from releasing any video of leaders of a California company that provides fetal tissue to researchers. The group is the same one that previously released three covertly shot videos of a Planned Parenthood leader discussing the sale of aborted fetuses for research.

The Los Angeles Superior Court order issued Tuesday prohibits the Center for Medical Progress from releasing any video of three high-ranking StemExpress officials taken at a restaurant in May. It appears to be the first legal action prohibiting the release of a video from the organization.

The Center for Medical Progress has released three surreptitiously recorded videos to date that have riled anti-abortion activists. The Senate is expected to vote before its August recess on a Republican effort to bar federal aid to Planned Parenthood in the aftermath of the videos' release.

In a statement Wednesday, center leader David Daleiden said StemExpress was using "meritless litigation" to cover up an "illegal baby parts trade."

"The Center for Medical Progress follows all applicable laws in the course of our investigative journalism work," he said.