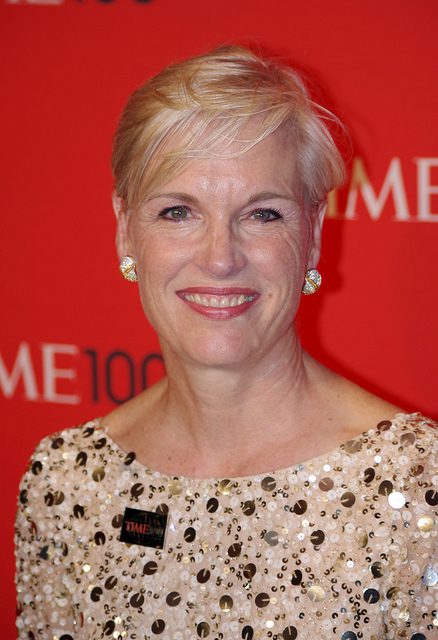 So … what did the president of Planned Parenthood accomplish with her statement a few days ago?
It appears that her house is collapsing. But appearances in politics are not only deceiving, they are meant to deceive. In the world of hard ball politics where "bans" on partial birth abortion are nothing of the kind and tax-payer monies vanish underground like a kind of dark matter coinage, big houses like Planned Parenthood very seldom collapse.
They get kicked around and called a lot of names, but their tentacles in government and funding are like a web of roots that spread and intertwine throughout the subsoil. Their alliances and beneficiaries reach out to the most powerful back room lords of political creation, and that's on both sides of the partisan divide.
So … I ask again, what did the president of Planned Parenthood accomplish with her statement?
I explain a bit of the politics of it in the National Catholic Register.
From the National Catholic Register:
… Cecile Richards most emphatically was not speaking to "our" side of the political divide in her statement yesterday. She was speaking directly to those who regard the nefarious "religious right" and "woman hating anti-abortion zealots" as the devil. This was an easy pitch for her to make. It's so well established in this war by both sides that the other side is the devil that all she had to do was use certain code phrases to evoke the full freight load of message in her listeners on both sides of the debate.

Her statement was not designed in any way to persuade pro-life people to back down or to get them to support Planned Parenthood. It was not an attempt at conversion.

Her statement was intended to rally and hold her troops on the ground, to soothe Planned Parenthood's followers out there in the hustings who might be feeling a little shaky because of the sheer grisly disgustingness of the video in question. Her message was designed to bolster courage among her own and keep them from running scared. Planned Parenthood's operatives in the media and the blogosphere hit the ground running almost as soon as the video surfaced. They had their talking points, and they talked them, loud and clear.

Ms. Richards didn't need to make a statement  to accomplish that. But she is, in a very real sense, a general in a war of ideas and attitudes. She is a leader, and, I would add a most effective one. Any leader knows that at critical points when their followers are scared and heading toward demoralization, it is incumbent on them to stand before their followers and give them a shot of courage.

Ms. Richards' statement was a spine injection into her followers,

Read more: http://www.ncregister.com/blog/rhamilton/pro-lifers-must-become-clever-as-serpents-innocent-as-doves/#ixzz3gF7lR6Se
For a dose of pro life outrage, check out the Catholic Patheosi mama bear, aka, The Anchoress.