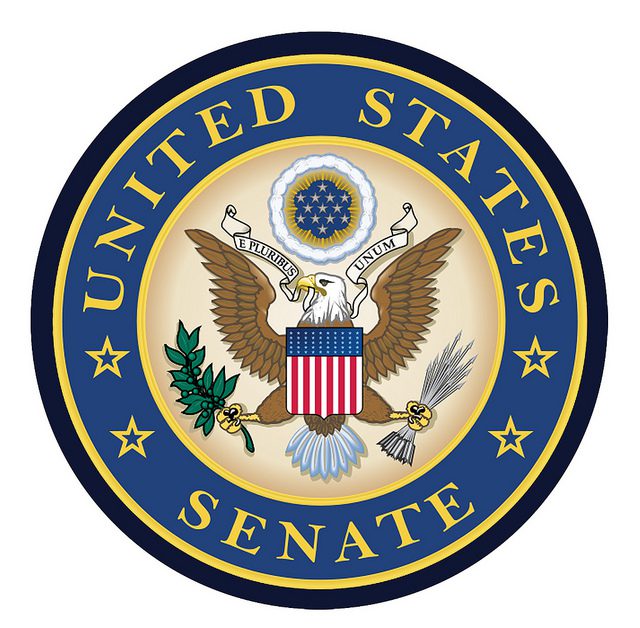 The United States Senate did one of their doh-see-dohs earlier this week, and the result was a verbal exchange that highlights just how polarized are lawmakers are, even within their own political parties.
As usual, there was speechifying and strangled attempts to do something that might serve to end the carnage of abortion, all of which came to naught. This week's tawdry pro-life politician performance was all about defunding Planned Parenthood. Or, talking a great game about defunding Planned Parenthood while doing zip.
If anyone is surprised by this, please raise your hand.
Nobody?
I wrote an explanatory post for the National Catholic Register, in which I attempted to explain what happened. I also alluded, just briefly to what the real goal needs to be, which is to put meaningful language that will actually have the effect of reducing Planned Parenthood's massive federal funding (I don't think one piece of legislation can even begin to get all of it, btw.) that has at least the proverbial snowball's chance of overriding a presidential veto.
It's called tactics.
It's not strategy, which is of a higher and more global order of political thinking. This is just bill-passing tactical thinking that any lawmaker with two brain cells knows how to do if they want to do it.
Sadly, pro life efforts have been both a strategic and tactical free zone for going on 50 years now. Pro life people have been very carefully taught to jump up and down and get all rageful, while accomplishing nothing much. I'm trying to do my little part to change that. It's a bit like dipping out the ocean with a teaspoon, but I'm going to keep on dipping until I feel that the Lord has some other plan for me.
In the meantime, here's the article I wrote for the Register. Read it and think, my friends. People's lives are at stake here.
From the National Catholic Register:
Now what does this tale of men at yell have to do with defunding Planned Parenthood? Just about everything.

Here's the deal.

While the Senate Republicans were splitting up over Majority Leader McConnell's action in pushing through the Export-Import Bank amendment, McConnell also deep-sixed an amendment to defund Planned Parenthood. Senators Mike Lee and Rand Paul attempted to attach amendments to the bill that they say would have "defunded Planned Parenthood." The Chair ruled the amendments out of order.

What's the big deal about that? Doesn't the Senate have other bills? In fact, couldn't it pass a stand-alone bill defunding Planned Parenthood?

The big deal is that the Highway Bill is one of those must-pass pieces of legislation that everybody wants to see go into law, including the President. The federal Highway Trust Fund runs out of money on Friday. That has the road-construction industry and much of the business world in all fifty states pushing hard for this bill.

It would be impossible for most members of Congress to vote against the Highway Bill, and tough for the President to veto. I assume that the President would veto it, if it had language defunding Planned Parenthood in it, but it would give him — and Congressional Democrats—considerable heartburn.

The cherry on top was actually the much-discussed Export-Import Bank amendment. President Obama and most Democrats want that amendment. The bill, with both the Export-Import Bank amendment and the amendment defunding Planned Parenthood, would be a great bill for an override vote.

That's why the Highway Bill was the place to put the amendment defunding Planned Parenthood and why I don't think anyone whose first loyalty is to the babies should have been against the Export-Import Amendment. The trick here was to make an override possible.

Read more: http://www.ncregister.com/blog/rhamilton/what-every-pro-lifer-needs-to-know-about-the-senate-and-planned-parenthood/#ixzz3hIstfTjP