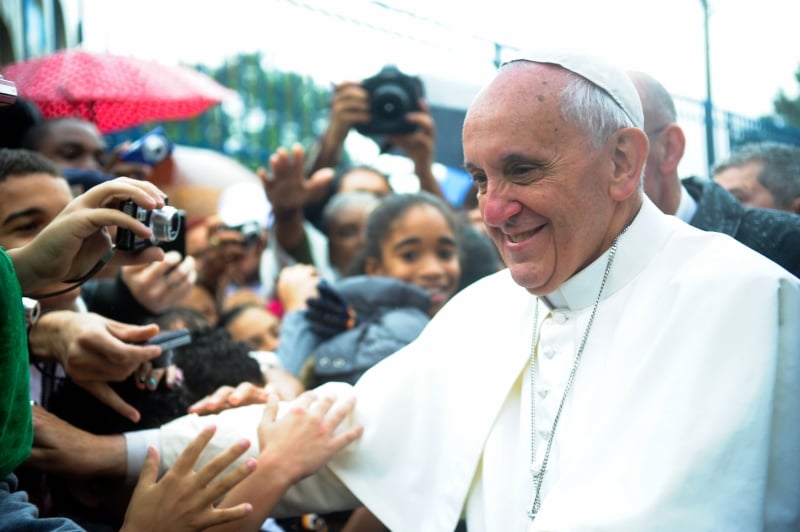 I'm watching Pope Francis greet the children outside the nomenclature in Washington, DC.
He looks well-rested, and to my eyes, beautiful. He's posing for selfies with a number of the kids and taking his time while he goes down the line. Pitter patter goes my heart.
I love me some Pope Francis
I'm watching EWTN. I flipped through the cable channels and all the political carping about the pope was too disgusting. Thank goodness for EWTN.
If you want a brief round-up of the pope's schedule, go here.