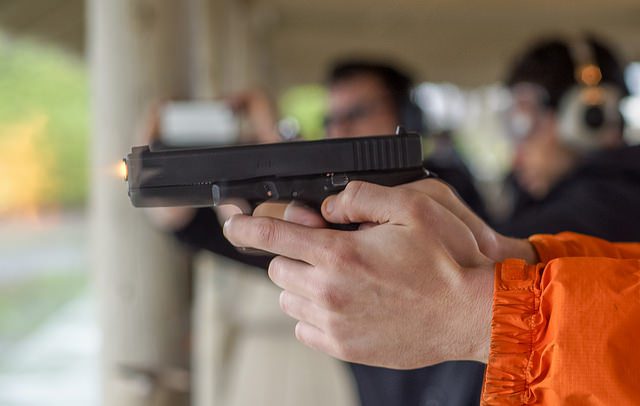 Guns are just things, the same as knives, automobiles and jet liners.
There is no movement for automobile control, even though terrorists and murderers have been using automobiles as instruments of mass murder. We still allow airliners to fly, even though they have been used to kill thousands of people in attacks ranging from 9/11 to any number of downed and crashed flights.
Things are not evil. Things are not good. They are just things.
What matters is what we do with them.
A case in point is the action of a San Antonio father who was able to save two of his children from being shot and possibly murdered because he was exercising his right to legal carry. One man tried to use a gun to do harm, and another man used his gun to save his children's lives.
In both instances, the guns were just things. What made the difference was the motivation of the human beings who held them.
A father fatally shot an armed robber who threatened him and his family at a Popeyes Louisiana in San Antonio, Texas.

Officers told Fox San Antonia that 19-year-old Andrews Herrera was killed after he approached Carlos Molina, 32, just before 9 p.m. Wednesday. Molina was eating at the fried chicken chain with his family when Herrera demanded that he hand over his property and threatened his children with a gun, police say.

According to the news site, Molina told Herrera that he had no money and asked whether his family could leave. Most of the family left the restaurant, but Herrera then pointed the gun at two of Molina's children (Read the rest here.)