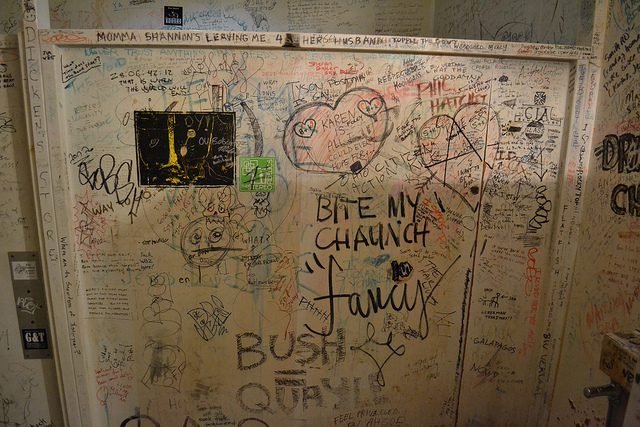 One of the co-signers of a letter defending Brett Kavanaugh has learned that he and his friends used the highschool year book as something akin to a bathroom wall … and they were writing about her.
Renate Schroeder Dolphin has learned that Kavanaugh and his buds wrote comments in their yearbooks about being part of "team Renate," calling themselves "Renate Alumni," with the implication that they had all had sex with her. Kavanaugh and his friends said things such "you need a date / and it's getting late / so don't hesitate / call Renate." Judge Kavanaugh and his pals commented about Ms Dophin 14 times in their yearbook.
Ms Dolphin, who, as I said, joined in the defense of Judge Kavanaugh against Dr Christine Ford's allegations of attempted rape, is now saying that she hopes that the men who wrote these "horrible, hurtful and simply untrue" things about her never have their daughters treated "this way."
I hate to break it to Ms Dolphin, but this is the way that this kind of man treats women. I've seen it over and over again in my professional life. This kind of hazing and sexualizing of women and girls is a way of whittling them down and destroying them as serious people. I've heard middle-aged legislators do it to their female colleagues, and they always do it as a group. It is an effective way of destroying a woman professionally.
Ms Dolphin says that she's not going to make any further statements about this. I rather wish she'd take her name off the letter supporting Judge Kavanaugh. It appears that, no matter what she may have thought, he never was her friend.
To read more, go here.