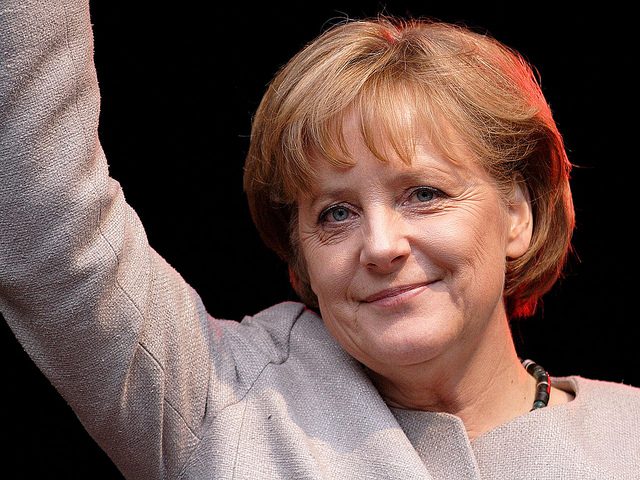 Germany says it has COVID-19 on the beat down. Hopefully, that's true.
It can happen.
But you've got to have a sane leader.
Failing that, summer is coming. Maybe the hot weather will slow down the virus and give our scientists time to develop a vaccine. Even then, we will need sane leadership to implement an effective roll out.
It really helps a country navigate crises if it has a sane leader. In fact, it's kind of necessary.
All those small business owners who backed Trump because they thought he'd be good for business should take note. Crazy can get lucky for a while, especially in a country as strong as the USA was back when Trump took over. But in the long run, putting crazy in power kills everything, including business.
From Vatican News:
Germany says coronavirus outbreak under control

The health minister of Germany says the month-long lockdown has brought his country's coronavirus outbreak under control. The comments by Jens Spahn came as welcome news for several other European Union nations struggling to contain the outbreak of Covid-19.
By Stefan J. Bos

Health Minister Spahn offered some hope for Europe's largest economy. He said the coronavirus outbreak was under thanks to confinement measures imposed after an early surge in cases. "We can say the measures were successful," he told reporters. He added that "The infection numbers have sunk significantly, especially the relative day-by-day increase."

The government says that smaller shops in Germany are due to reopen from Monday, with some pupils set to return to school on May 4. But other restrictions will remain, including bans on gatherings of more than two people in public and on significant public events.

In Germany, nearly 3,900 people are known to have died of the new coronavirus disease Covid-19. That is fewer than in Italy, Spain or France.

The comments by the German minister offered some hope for nations such as Italy. It recorded more than 21,000 deaths from the virus, the highest toll in Europe.