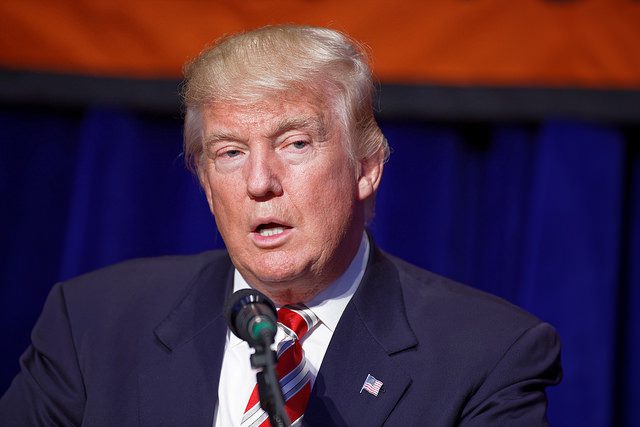 Michigan has canceled its legislative session to avoid a clash with armed protestors. This is the shut-down of civil government by thugs.
I've avoided saying that Trump is like Hitler for the simple reason that the two men are different people, living in different times. However, these are brown shirt tactics straight from the history of the Nazi takeover of Germany.
These protestors were originally organized by an organization that is funded by the foundation of Trump Cabinet member and right-wing billionaire Betsy DeVos.
Trump has supported these hooligans.
Demagogues and wannabe dictators all seem to employ certain basic tactics. The use of thugs to shut disrupt and shut down democratic government is one of them.
From Bloomberg:
Michigan Cancels Legislative Session to Avoid Armed Protesters

By
Photographer: Matthew Hatcher/Bloomberg
The gathering, meant to advocate opening the state for business despite the coronavirus pandemic, followed one April 30 that resulted in pictures of protesters clad in military-style gear and carrying long guns crowding the statehouse. They confronted police and taunted lawmakers.

The shutdown was done with little fanfare at the end of Wednesday's State Senate session. About 4:30 p.m., lawmakers in the Republican-majority chamber simply adjourned until Tuesday rather than call the next previously scheduled meeting for Thursday morning at 10 a.m. The Michigan State Police are closing the buildings due to the coronavirus, said spokesman Lieutenant Brian Oleksyk.

For the past week, lawmakers have been debating how to safely enable lawmakers to work and vote in session while the state's laws allow people to bring firearms into the capitol building. The debate grew more tense in recent days as some lawmakers read about threats to the governor's life on social media, which were published in the Detroit Metro Times. (Read the rest here.)
Michigan closed down its capitol in Lansing on Thursday and canceled its legislative session rather than face the possibility of an armed protest and death threats against Democratic Governor Gretchen Whitmer.