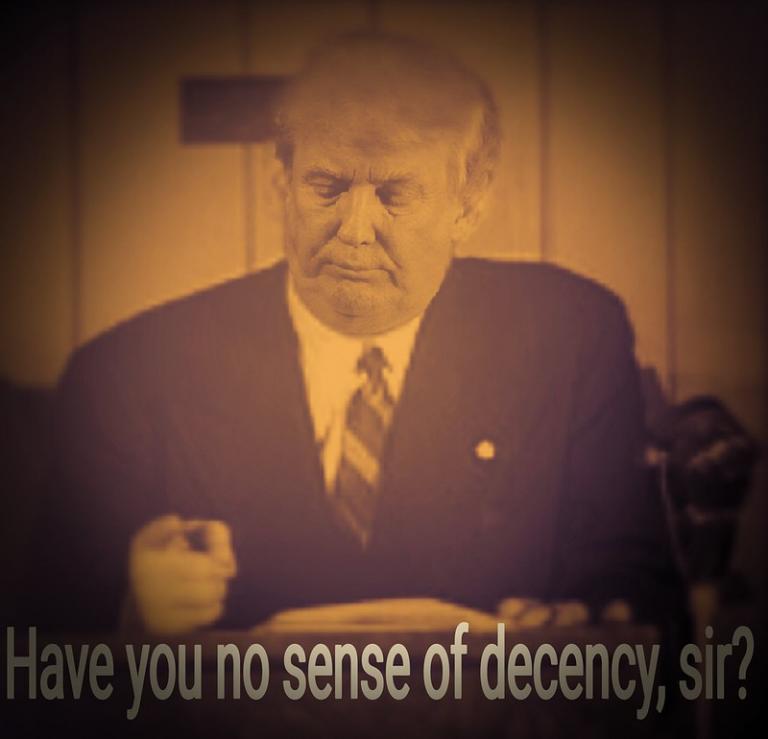 The Atlantic has published an article charging that President Trump said that American soldiers who gave their lives for this country in war are "suckers" and "losers."
This is entirely in keeping with the way that he has disparaged America's heroes, ranging from Senator John McCain to Senator Tammy Duckworth. Trump famously said that Senator McCain was captured and that he, Trump, liked soldiers who weren't captured.
He also lied about Senator McCain's record, claiming that John McCain got an early release from the Viet Cong prison where he was held because he was the son of a high-ranking military man. This is the exact opposite of the truth.
John McCain turned down the offer of release and stayed with his brothers for the duration. He suffered torture that left him unable to lift his arms over his head for the rest of his life.
Meanwhile, Trump is a five-time draft dodger.
I won't waste time saying more. Major General Paul Eaton says it better than I ever could.
Watch the video below. Then consider if you really want to support Donald Trump.