Is Racism a Gospel Issue?
Response to Grayson Gilbert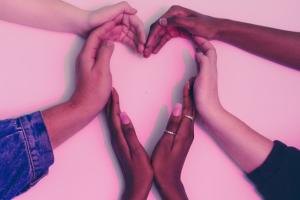 Is racism a gospel issue? I do not intend to answer this question. Rather, I wish to respond to Evangelical Christian Patheos columnist Grayson Gilbert. Gilbert misunderstands the question: is racism a gospel issue? Therefore, he cannot possibly provide a helpful answer. Let me explain.
Gilbert's Answer to the Question: Is racism a gospel issue?
Here is what Gilbert tells us in his Patheos post: Is Racism a Gospel Issue?
"Racism is a gospel issue in that it reveals a heart of hatred, and we know that the one who hates has committed murder in his heart, and we know that no murderer has eternal life within him. Racism is simply a microcosm of the larger issue, which is a heart that rejects the Imago Dei because it rejects the Image-giver. Thus, the problem is not systemic, but endemic, and therefore, the solution is not through political and social means, but through the proclamation of the gospel itself. More clearly: first and foremost, the heart needs to be targeted, and the only way to change an ethnocentric heart to one who loves all men born in the Image of God, is to remove the heart of stone and put in a heart of flesh. "
Gilbert's answer is not simply wrong. It's oblique. It's oblique in that it is misleading. Like a sawhorse in the road, it prevents us from going where we need to go.
My Background and My Question
I've been a pastor and theologian among Lutherans, other Christians, and in multi-religious settings for more than half a century. The matter of racial unity within church and neighborhood has been one of my primary concerns throughout. I have a multi-racial family and, like Grayson Gilbert, I think the gospel and racial fraternity are connected.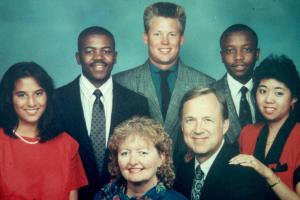 In 1970 I joined a team making preparations for the Billy Graham Crusade. It had arrived in Chicago for a giant program at McCormick Place and Convention Center.
Suddenly, I found myself in a nest of energetic evangelicals. Normally, I hang around with liberals and progressives. To my delight and surprise, among the Billy Graham afficionados was a well-integrated mixture of white people, African Americans, and numerous races. Black preachers filled the ranks of crusade leadership. Racial prejudice was not an issue. Racial unity was taken for granted. I loved it.
This sense of racial unity among the evangelicals stood in sharp contrast to my more frequent liberal Protestant settings. Every liberal group I belonged to was lily white. Oh, yes, my liberal and progressive friends bellowed judgmentally and pompously and self-righteously about racial equality and economic justice and human rights. There was no question that the liberal conscience had been set free from its racial prejudice. Now, the liberal agenda could stand tall in grandiloquent judgment against all those who were not yet "woke" to the new era of civil rights.
My white liberal colleagues loved the rhetoric of judgment. In fact, the more rhetorical judgment was thundered against racial prejudice—against what Grayson Gilbert calls "hatred"—the more these white churches loved it. White liberals wanted to be judged, condemned, found sinful. They wallowed in their own guilt over racial prejudice like swine in mud. Mysteriously, however, church institutions continued to remain lily white. Despite the transformation of individuals, institutions did not change.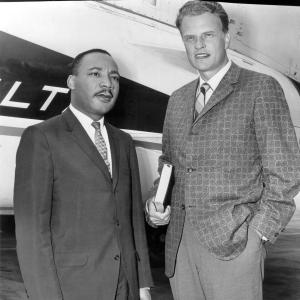 Over the decades, it has been my observation that evangelical congregations are more likely to enjoy racial integration than liberal or progressive congregations. To say it bluntly: systemic racism is much more prevalent among liberal or progressive Protestants than it is among evangelicals. I have not looked at statistics. This is simply my observation. And, of course, I recognize how critics of White Evangelical Racism see the evangelical tradition.
So, I was befuddled when Grayson Gilbert accused evangelical Christians of hatred and murder in the heart: "a heart of hatred, and we know that the one who hates has committed murder in his heart." Frankly, I simply have not witnessed hatred and murder in the heart in the evangelical communities I've visited or worshipped with. I personally know hundreds if not thousands of evangelical Christians, none of whom hate people of other races or are planning murder. So, just whom is Gilbert addressing here? Is Gilbert speaking to a fictional audience here?
It follows that repentance from hatred and murder in the heart is not likely to provide a solution for systemic racism in either church or society. Gilbert's treatment of this entire topic seems oblique.
Here is my question: does distinguishing between prejudice and racism help in our diagnosis?
Racial Prejudice versus Systemic Racism
By the late 1960s, leaders in the Civil Rights Movement had noticed that their white liberal confreres were no longer racially prejudiced. Yet, liberal institutions such as churches remained racially segregated. Overcoming racial prejudice did not in itself effect change in systemic racism in either church or society.
The term, racism, was introduced at that time by civil rights leaders to distinguish between what happens in institutions from what happens in the human heart. A white heart who loves a black person and is devoted to racial justice is still capable of promoting systemic racism. This distinction between prejudice and racism is crucial, I believe, in both diagnosis and therapy.
Here is why Gilbert's answer to the question—is racism a gospel issue?—is oblique. He tries to cure racism with a therapy designed for prejudice.
The Persistence of Systemic Racism
What is systemic racism? Gilbert gets it right. He says, "systemic racism simply refers to the idea that existing power structures (i.e. the government) have procedures and processes (i.e. laws) enshrined that create and perpetuate disadvantages to minorities (i.e. black people), and favor majority races (i.e. white people)." Jeff Nesbit, writing for the US News Forum, reminds us that systemic racism is still potent in American institutional life. Although Patheos columnist Jim Denison confuses racial prejudice with systemic racism, he still  reiterates the kind of data that uncover what's happening institutionally.
People with "black-sounding names" had to send out 50 percent more job applications than people with "white-sounding names" to get a callback.
A Black man is three times more likely to be searched at a traffic stop and six times more likely to go to jail than a White man.
If a Black person kills a White person, he or she is twice as likely to receive the death sentence as a White person who kills a Black person.
Blacks serve up to 20 percent more time in prison than White people for the same crimes.
Blacks are 38 percent more likely to be sentenced to death than White people for the same crimes.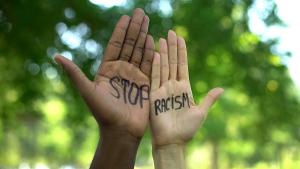 I taught in a racist church institution for more than four decades. It was a theological seminary, preparing persons to serve in Christian ministry and church leadership. When I joined the faculty in the 1970s, the entire institution had taken on the specific mission of overcoming Apartheid in South Africa. We worked locally and internationally on this project in social justice. Our campus population was well integrated with white persons, Africans, and African Americans, all sharing in this passion. Apartheid fell in 1995. Our mission was over.
Eventually, the supply of black students dwindled to a handful. Those who graduated and became pastors complained that they were made to wear white shoes that did not fit their cultural feet. "How beautiful are the feet of those who bring good news!" (Romans 10:15).
Oh, yes, we had a multi-racial faculty. And I team-taught Black Theology with an African American professor. Yet, this is not what counted. The white liberal and progressive self-understanding of the faculty and seminary leadership perpetuated institutional racism despite having jettisoned prejudice. It seemed that nobody thought to ask our African American students or black congregations: what would you like to see happen?
The Unhappy Consciousness among White Evangelicals and White Progressives
There is actually something a tad dangerous in Gilbert's answer to the question: is racism a gospel issue? By prescribing a confession-repentance-renewal of the heart formula, he is feeding the unhappy consciousness. Now, what do I mean? Well, it's subtle. But, let me try to explain.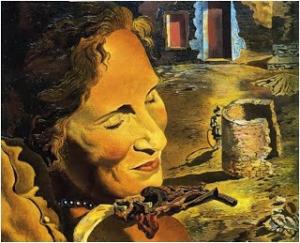 Recall the pre-Reformation spiritual practice of the fragile soul, especially self-flagellation. This is an exercise in what philosopher G.W.F. Hegel called the unhappy consciousness (das unglückliche Bewußtsein) to describe a self that is divided within itself.
How does unhappy consciousness work in spiritual practice? Through shaming and enjoying it.
Imagine yourself to be a monk or a nun in a medieval monastery. You are practicing asceticism. That is, you are abstaining from worldly pleasures to pursue spiritual goals. You have made vows of obedience, poverty, and chastity. You cultivate self-sacrificial habits such as prayer, hospitality, compassion, and almsgiving. You request a physical flogging to rid yourself of sins such as pride or judging others. The more you suffer, the better you feel. The inverted logic goes like this: the unhappier I am the happier I am. The degree of your happiness becomes correlated to the degree of your agony.
In American revivalism and its evangelical heirs, the convert loves to overemphasize how deep in sin he or she or they had fallen. This seems to make grace abound even more. Repeated testimony of the moment permits one to re-live, re-experience, and re-peat both the judgment and the forgiveness.
Do liberals and progressives go through this too? Oh, yes! The white liberal wants to be told again and again that he or she or they are sinners: unavoidably benefitting from white privilege, inescapably guilty of social repression, and unalterably bigoted. The harsher the judgment, the grander the unhappy consciousness feels.
What remains untouched and untransformed, of course, is systemic racism.
In sum, the risk of Gilbert's oblique answer is that he may feed the unhappy consciousness of both his evangelical and progressive friends. Those who wish to cleanse themselves from racial prejudice—hatred and murder in the heart—will wallow like swine in mud while enjoying every minute of it. Systemic racism will remain misunderstood, dominant, and untouched.
The only way to effect change in racist institutions is to ask our African American friends: what would you like to see happen?
More Oblique Answers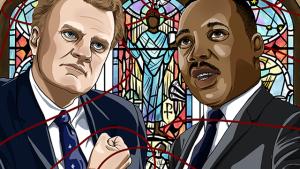 In, "With Tears: On Racism and the Gospel," Patheos columnist Owen Strachan poses almost the same question—is racism a gospel issue?—and provides a lighter version of Gilbert's answer.
"Above all, know that the gospel is designed, fashioned, and calibrated for this. The word of Christ is the destroyer of racism. Nothing is more equipped to overcome it. The cross is the avenging angel of ethnic hatred. It is the conciliator of the aggrieved, the justly aggrieved. It is the spring of our tears. Without the gospel, we cannot mourn for those who mourn. With the gospel, we can mourn. We can unite. With tears. "
Strachan's answer is inspiring. Even so, like Gilbert's, it risks wallowing in the unhappy consciousness without prescribing a remedy for systemic racism in church and society.
 Conclusion
Now, dear reader, if you fail to grasp what I'm saying or downright disagree with me, please join the club. Even though I've attempted to share what I think are insights regarding prejudice and racism with my progressive friends, I've met resistance. Lots of resistance.
Here are some of my previous attempts.
"Overcoming ELCA Racism with Authentic Diversity"
ELCA Racism Controversy of 2021
"Critical Racism in the Classroom and Pew"
"The Drumbeat African Public Theology of Mwaambi G Mbûûi"
Comments?
Let me know your answer to the question: is racism a gospel issue?
▓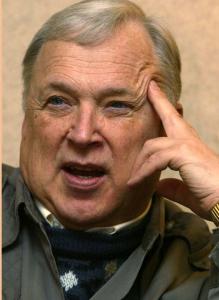 Ted Peters pursues Public Theology at the intersection of science, religion, ethics, and public policy. Peters is an emeritus professor at the Graduate Theological Union, where he co-edits the journal, Theology and Science, on behalf of the Center for Theology and the Natural Sciences, in Berkeley, California, USA. His book, God in Cosmic History, traces the rise of the Axial religions 2500 years ago. He previously authored Playing God? Genetic Determinism and Human Freedom? (Routledge, 2nd ed., 2002) as well as Science, Theology, and Ethics (Ashgate 2003). He is editor of AI and IA: Utopia or Extinction? (ATF 2019). Along with Arvin Gouw and Brian Patrick Green, he co-edited the new book, Religious Transhumanism and Its Critics hot off the press (Roman and Littlefield/Lexington, 2022). Soon he will publish The Voice of Christian Public Theology (ATF 2022). See his website: TedsTimelyTake.com.
This fictional spy thriller, Cyrus Twelve, follows the twists and turns of a transhumanist plot.
▓