(Chocolate Beet Cake, which sounds awful but TASTES delicious; see here. Don't tell anyone what's in it until they've tasted it. Oh, also, beets are ridiculously easy to grow. So grow some!)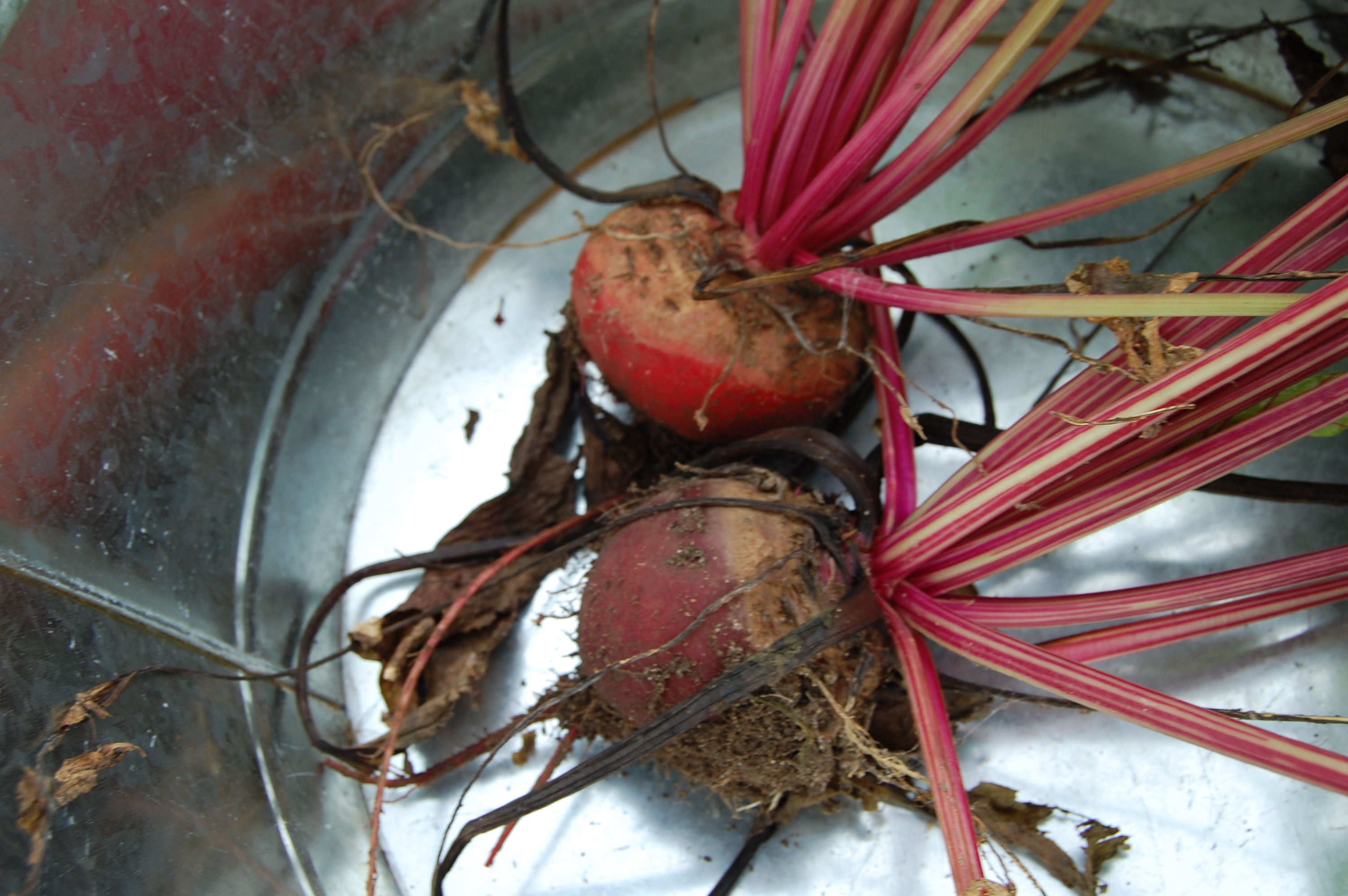 Preheat the oven to 350F.
Generously butter a 9″x12″ baking dish.
Then, puree in food processor until very smooth:
2 cups cooked, peeled beets*
1/2 cup applesauce
In a large bowl, beat for 2 minutes with electric mixer (or a wooden spoon and lots o' elbow grease):
1 and 1/4 c. sugar
1/2 cup butter, melted
1/2 cup sour cream
3 eggs
pour in beet-apple mixture along with:
1/2 cup Dutch process cocoa
1 TB pure vanilla extract
In another bowl, sift together:
2 and 1/2 cups flour
1 and 1/2 tsp. baking soda
1/2 tsp. salt
Stir dry ingredients into wet, stir ONLY until blended (the more you stir a non-yeasted batter, the tougher the resulting cake/muffin/whatever will be.) Pour immediately into prepared dish and bake about 50 minutes, or until top springs back and a knife inserted in the center comes clean.
Serve in bowls with freshly whipped, lightly sweetened cream laced with just a bit of vanilla.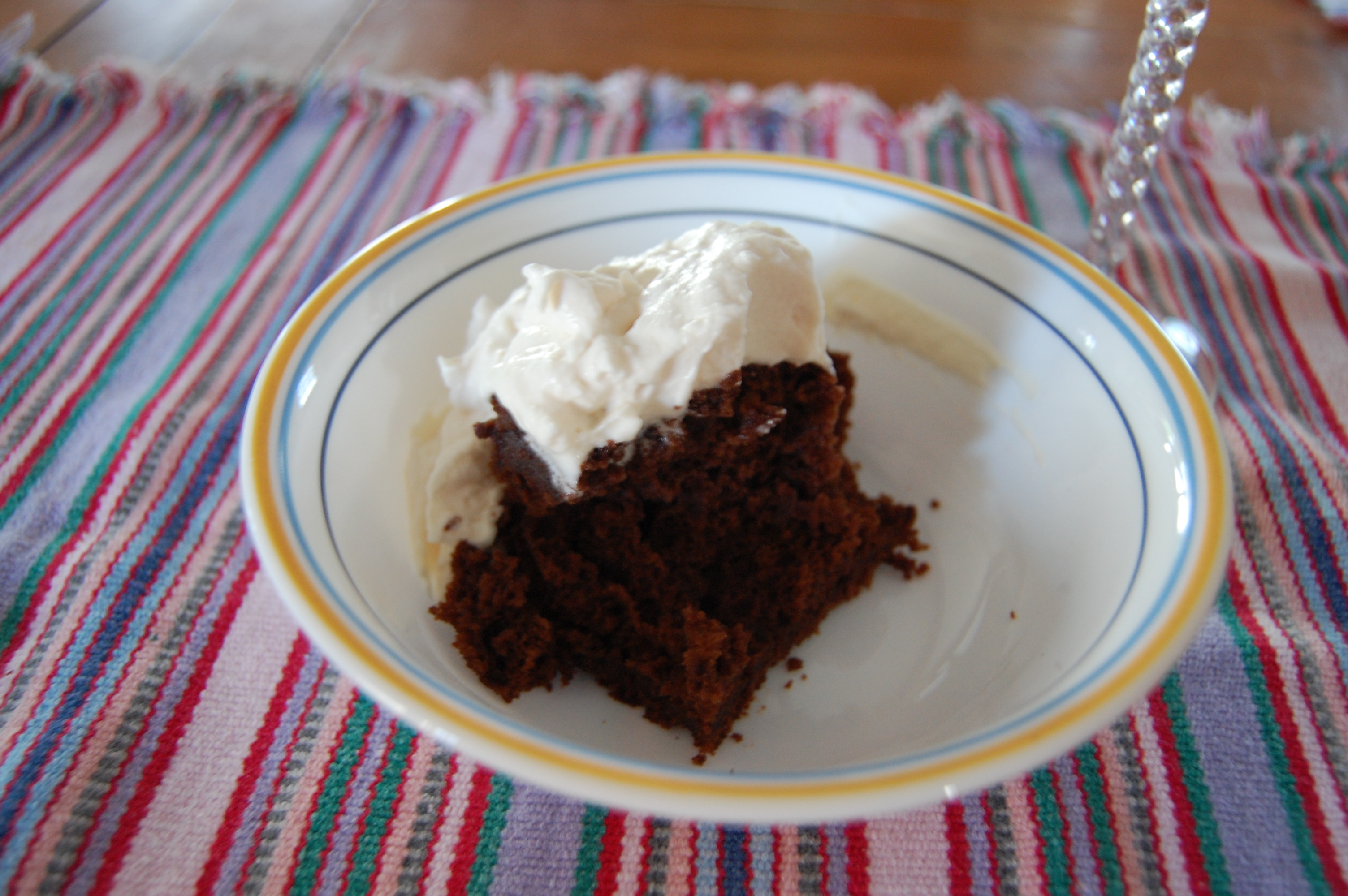 Enjoy!