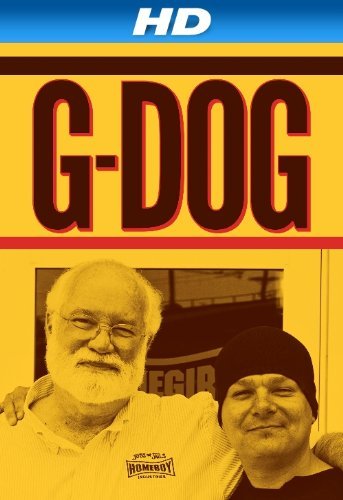 Streaming on Netflix right now is a moving documentary about Father Greg Boyle, a Jesuit priest who is the founder and executive director of Homeboy Industries. Homeboy Industries is the most successful gang intervention program in the country. The 2012 film is called G-Dog (Father Boyle's nickname).
I write a lot about the things that need reformation in Christianity. But it's equally important to write about the things that are right, the ways that ordinary, imperfect Christians display the love of Jesus and make a difference in their communities. These people are my heroes. They remind me that I have so far to go in learning to walk in love and service.
As a new priest in a tough neighborhood of L.A. and the late 1980s and early 1990s, Father Boyle said that he knew his job description for the weekend, but he didn't know what he was supposed to do with himself all week (boy, can I relate to that!). When people didn't come to his office to see him, he decided he needed to get out and walk around the neighborhood. He walked through dangerous places where there was a lot of crime and gang activity and constant shootings. Police officers would advise him against doing what he was doing. But Father Boyle wanted to know the people he was called to serve; he wanted to understand them and their context.
He began to see what the most basic needs of the community were: schooling and jobs as an alternative to gang activity. Police officers during that era of L.A. policing focused on "suppression" of crime. They didn't work to get at root causes of poverty and crimes. Initially, Father Boyle–who wanted to get at underlying causes of crime–was viewed as "coddling" gang members.
If we don't address where all this stuff comes from … dysfunctional families and grinding poverty and joblessness, if we don't address that, then this stuff is going to repeat itself.–Father Boyle
All this is so relevant to our current national debates about policing, racial bias, and systemic contributions to poverty and crime. What I found hopeful was the way in which Father Boyle's steady investment in the lives of at-risk youth proved that gang members can often change if you give them real hope for the future. Police officers can't argue with results: whereas most gang intervention programs lead to 30% of participants staying clean, Father Boyle's program leads to 70% staying clean.