Carly Pearce is one of country's music fastest rising stars, first reaching the top of the music charts with her 2018 song "Every Little Thing," and winning Country Music Association and Academy of Country Music awards for her duet, "I Hope You're Happy Now" with Lee Brice in 2021.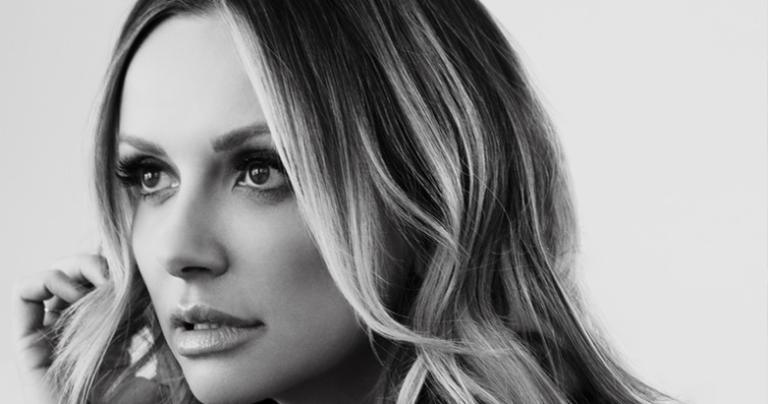 Recently, Pearce teamed with contemporary Christian artist Matthew West on a reworked version of his heartfelt ballad, "Truth Be Told." For the 31-year-old singer, it was a way to heal from the pain of recent tragedies, such as a public divorce in 2019, and to publicly proclaim her trust in God. In this exclusive interview, Pearce talks about the significance of the song, how it was an answer to prayer, and her longtime love of gospel music.
I'm curious as to how you got connected with Matthew West and what resonated with you about this song "Truth Be Told."
I've known Matthew as he does a lot of writing in the country world as well. I know his producer, A.J. always been friendly with him. Before that, my faith is such a big part of who I am. And I had been really asking God for the right opportunity. I think Carrie Underwood has done such a wonderful job of just integrating that into her music and collaborating with Christian artists and collaborating her faith into a commercial country career. And I had been really praying about that over the last, I would say the last year before I was approached about the song. And it was something that was really important to me that I start to really pray for at the right timing. And Matthew has team reached out to me and said, "Please listen to this song." And I knew the song because I listened to Christian radio. And it just felt to me like God was giving me a wink. It's no secret that the last year and a half that I've had have kind of been on this quest of owning some of the not-so-pretty parts of my story. I went through a public divorce and wrote a project called "29" that really just is all about speaking your truth and owning the fact that we all go through things in life and it's all about come out of them. And I just felt like it was God saying, "This is your song." Those words resonated so much with me on a level that I didn't even know ever would. And I immediately was like "Yes, please, please let me be a part of this song."
Did it take on any new significance in light of what we've all been through this past year?
That's the cool thing about God for me is this opportunity came to me when I'm in the midst of what I was going through and during the shutdown. It's like, we all have had something happen during this time, as a world as a nation. This is the first time that I think all of us have had similar feelings at the same time. And it just resonated so much with that truth of, "I'm fine. I'm fine. I'm fine. And no, not at all." But I thought that it was such a place of comfort for everyone. And just to see how it resonated with me versus all the other ways that it's resonated with people. That's the beauty of songwriting when you really get an idea that Matthew, such an amazing writer, and he knew how to put it into words. But I think all of us have felt at least at some point in our lives, and probably definitely, at some point during the last year. It was right on time.
This was a moment when you were able to connect your faith, but I'm sure there have been other moments.
I think that's the beauty of social media. I'm always posting verses or things in my studies that I'm doing or in interviews, There's no question of my faith. I actually grew up singing bluegrass gospel. So, it's definitely on my list of things to do a bluegrass gospel album. That's something that's super important to me. And I think that this is just the opening of the door that I needed to now be able to do some different things with my favorite music.
What are some of your favorite gospel songs that you grew up singing?
Oh, my gosh, the one that comes to mind (sings) "I'm using my Bible for a roadmap." That was my favorite, "Using my Bible for a Roadmap." That's how I started. I used to travel around and dream of being Sonya Isaac's of the Isaacs family.
What are your next projects coming up after this?
I released "29" in February and kind of just wasn't sure what was going to happen, how it was going to be received. And it's been so beautiful to see in the way that Matthew feels about "Truth Be Told." People aligning with it, and it resonating with people and they're inserting their own stories. And more music is coming this summer.
How about live music Have you gotten back to performing yet?
I just announced yesterday that I am direct support for Lady A this year. We start in July and we pretty much go through November. So, we're back.
And the cool thing about Nashville there, as you said, especially is that country music is there, you know, the Gospel music is there. So there's there is a lot of camaraderie there, don't you think?
Absolutely. We're all I mean, it's a pretty big family if you will. We all root for each other and hang out together. And it's a really fun community to be a part of.
Stream Carly Pearce's latest project, "29," here. Watch the exclusive interview with Carly Pearce below.