Country singer Josh Turner, who first arrived on the scene with the chart-topping gospel-flavored hit "Long Black Train," recently released his first Christmas album, "King Size Manger," a collection of sacred and traditional holiday songs. The South Carolina native, who has sold more than 5 million records since the release of his album"Your Man" fifteen years ago, felt the daunting task of creating something original where so many others have already gone.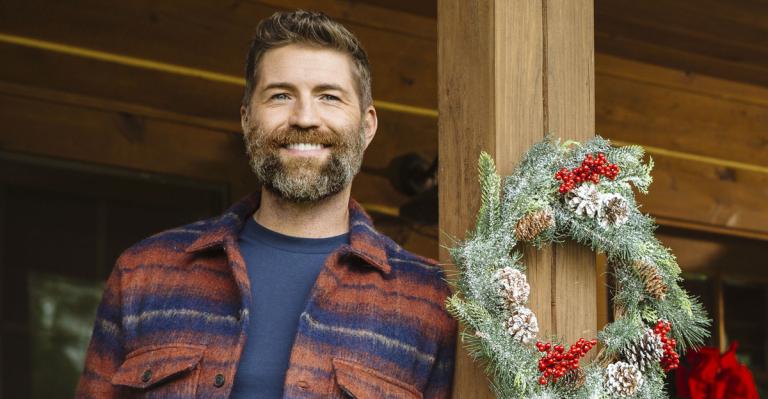 "You've got Santa Claus, and you got Jesus, and most of those songs have been written," he said. "You're kind of up the creek on creative ideas, so I really had to dig down deep and try to find little turns of phrases and clever twists."
What he arrived at was an album celebrating the season, including songs such as "The First Nowell" (featuring the song's traditional spelling) and "Silent Night, Holy Night," "What He's Given Me," the first single "Soldier's Gift," and "Mele Kalikimaka My 'Ohana."
"I allowed my heart to come out," Turner said. "Every single one of them, I had a hand in reshaping and recreating because a lot of these songs had been done so many times. Making a Christmas record can be a mighty daunting task for an artist. There are so many songs to choose from and there've been so many versions of those songs throughout history. It can be intimidating to know whether you'll be able to measure up to what's already been done and when I get to that point, I step back and remind myself that I have to do what I hear in my heart. You may be surprised to hear my arrangement on some of these songs that you know so well. We had a lot of fun throwing out all the preconceived notions of what a Christmas record should sound like. In my opinion, it's about the words and the heart and soul of how a song sounds. You don't need jingle bells on a song to make it a Christmas song."
To complete the title track, Turner turned to his frequent songwriter collaborator Mark Narmore.
"He was like, 'What a title!'" Turner recalled. "He and I have such a rapport and are comfortable enough with each other to allow the heart and soul to come out of a song that we're trying to write. We sat down and knew we needed to just tell the story of what is a king size manger and why is it a king size manger. So, that's what we did."
"King Size Manger," the album's title track, tells the prophecy and story of Jesus' birth. The lyrics include:
There in the hills of Bethlehem

No one had any room for them

They knew that child was a real-life changer

Lying there in a king size manger
Since his debut, Turner has been open about his Christian faith. A few years ago, while promoting his hymns record "I Serve a Savior," he revealed to Reel Faith his strong belief that God was orchestrating and continues to guide his journey:
"From a very early age, I've known I had a talent to sing," he said. "When I became a teenager and started developing a passion for country music, and started praying about my future, God specifically spoke to me and basically said, 'Hey, I have your own specific path carved out for you. I'll get you there. All you have to do is trust me.' There have been a ton of things I haven't been able to understand, but when I look back on it, I'm like 'Oh, that makes sense now.'"
"King Size Manger" will be supported by an 18-city Christmas tour and a Dec. 20 "Christmas at Belmont" special on PBS. The project is available to stream here.