Today, celebrated Christian rock band Skillet released it latest project, "Dominion," featuring the songs "Valley of Death," "Standing in the Storm" and "Surviving the Game," which has already logged more than 2 billion streams on Spotify. The album follows multiple RIAA platinum certifications for the group's previous projects "Monster," "Hero" and "Alive & Awake" and continues a common thread of "waging war" for a spiritual battle currently underway.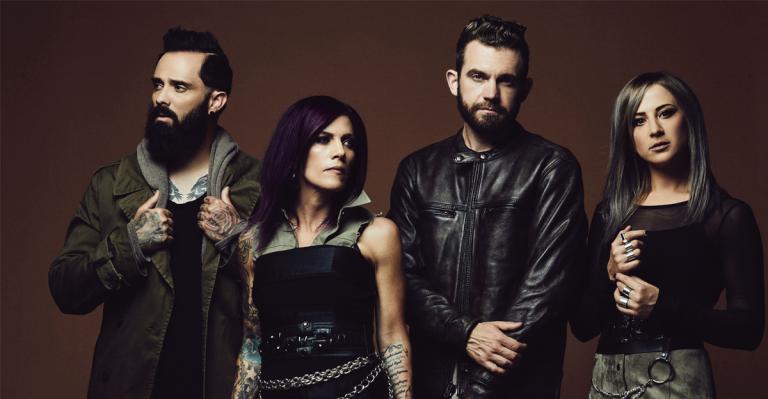 "There are definitely a lot of references on the record to being in a battle or war," singer John Cooper said. "I think a lot of Skillet records have that relevant message for the Christian, of course, because we are always in battle and battle against the flesh, battle against sin. But I do think that it seems to be more noticeable on this album. And it's intentional, because of the times we're living in."
The "times" Cooper references is a current climate that is increasingly hostile to Christianity and traditional values. Because of this, he says, Christians have been backed into a corner and when they speak out, it's seen as offensive or radical.
"As soon as we kind of fight back or we push back, then we are called divisive," he said. "' Why are you being so mean?' 'Why are you divisive?' 'Why are you rocking the boat?' And I'm like, 'No, no, no, I've always believed this. You have gone so extreme that you have created a culture, in a marketplace, a public sphere, where we're me believing and saying what I have always believed and said is no longer acceptable."
The album cover, featuring a young boy sitting on a throne in a desert wasteland, was inspired by the idea of the Lordship of Christ and sons and daughters of God having dominion over this world. Even though "it's always pretty," it comes with the territory.
"That is what life is like when you're in the battle; it's not always as glorious as you want it to be," he said.
The band has been rocking for more than 25 years and doesn't appear to be slowing down, not only in substance but also in style. "Dominion" has been dubbed one of its strongest releases in years, and Cooper credits the "emotion" of the lyrics in its sonic edge.
"The record is quite aggressive," he explained. "It definitely has a lot of power, but I think that probably some of that has to do with the emotion of the lyrics and the intensity of the message. It needs some aggressive music."
The group is currently headlining the multi-artist Christian music tour Winter Jam, making its way across the country. "Dominion" is available now from streaming and retail outlets. Watch the Reel Faith exclusive interview with John Cooper below.