With big-screen musicals gaining in popularity, such as the recent award-winning "West Side Story" remake and the upcoming "Wicked" feature film adaptation as well as recent Christian entries "A Week Away" and "It's Christmas Again," Sony/AFFIRM films has announced the filming of a new untitled holiday musical. The musical, centered on Joseph, Mary, and Jesus, will star Fiona Palomo ("Outer Banks") and Milo Manheim ("Disney's Zombies") as Mary and Joseph. Antonio Banderas ("Puss in Boots") as well as contemporary Christian artists MŌRIAH, Joel Smallbone of FOR KING + COUNTRY, and Lecrae.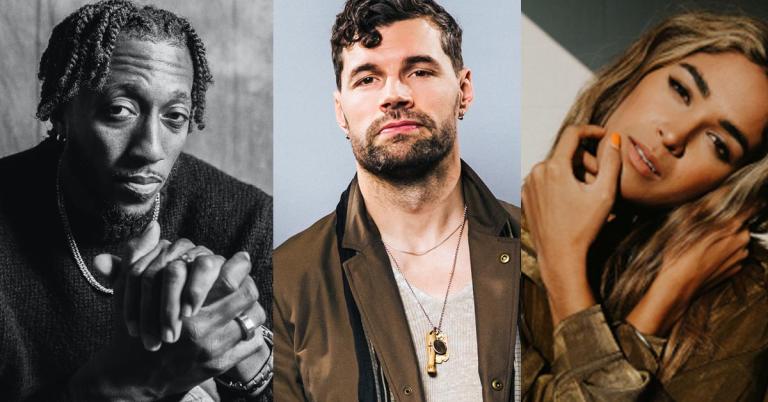 Principal photography is underway on the coast of Spain for this epic musical movie sharing the Christmas story in a fresh, inspiring, and entertaining way. Award-winning music producer Adam Anders ("Glee," "High School Musical," "Descendants," "The Passion") in his feature directorial debut wrote the script along with Peter Barsocchini ("High School Musical" franchise) and wrote the music with Nikki Anders ("Glee," "High School Musical," "Descendants") and Peer Astrom ("Glee," "High School Musical," "Descendants").
"This joyous and fresh take on Mary and Joseph's journey, combined with the infectious music and insanely passionate vision of Adam Anders made this an undeniable fit for AFFIRM Films and Sony Pictures to come alongside and help turn this amazing story into a Christmas classic that will resound with young children, families, teens and adults" said Rich Peluso, EVP and Head of AFFIRM Films.
Adam Anders has more than 100 million albums sold, earned 4 consecutive Grammy® nominations, won 2 Golden Globes® and 2 People's Choice® Awards, and holds the record for the most single entries on the Billboard Hot 100, eclipsing both The Beatles and Elvis Presley. "I first had the idea for the film years ago when I was looking for a musical to watch with my family at Christmastime," says Director Adam Anders, "I want this movie to be a bright light this Christmas season — as bright as the star of Bethlehem."
Smallbone is playing King Herod's son, Antipater while Lacrae will appear as Gabriel. Additional cast include MŌRIAH, Stephanie Gil, Rizwan Manji ("Wedding Season," "Schitt's Creek") as Gaspar, Geno Seagers ("Perfect Harmony") as Balthazar, and Omid Djalili ("Gladiator," "The Mummy") as Melchior.
Produced by Alan Powell ("A Week Away," "Valiant One"), Steve Barnett ("A Week Away," "Priceless") and Executive Produced by Vicky Patel ("A Week Away)" for Monarch Media. Also produced by Ryan Busse ("The Strangers' Case"), Stephen Meinen ("Power Rangers"), Brandt Andersen ("The Strangers' Case," "Silence") and Adam Anders ("The Prom," "The Passion").
"We've been amazed at Adam's ability to tell the widely known story of Mary, Joseph and a jealous king in a way that feels fresh and contemporary, like you've never heard it before." says Alan Powell of Monarch Media.
As a self-professed world's biggest fan of the summer camp-set Christian musical "A Week Away," I'm personally excited about this news, especially with Powell, Barnett, and Patel involved. The merging of good Christian music with a compelling faith-based inspirational story is something that always resonates with me and I think it will with many others. Stay tuned to this site for upcoming information. I can't wait to see it!
Sony Pictures has slated the musical for a wide theatrical release this coming November 10. Watch for KING & COUNTRY's "Little Drummer Boy" below to get into the spirit.