Fueled by strong reviews and a massive turnout from churches, Kingdom Story Studios' "Jesus Revolution" stunned box office analysts by debuting at $15.5 million, twice its expected $7M intake. The film, starring Kelsey Grammer, Joel Courtney, Anna Grace Barlow and Jonathan Roumie, received an A+ from Cinemascore and 99% from the Rotten Tomatoes website. Producer Kevin Downes posted it will expand to 98 additional theaters as of tomorrow.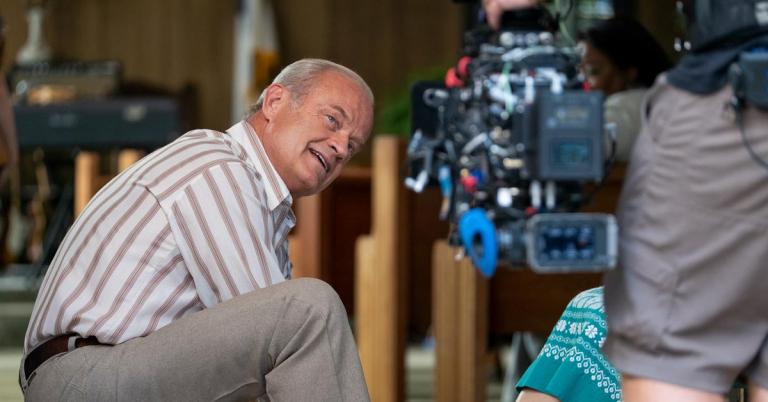 "Hollywood predicted 'Jesus Revolution' would open at ~$7M. The weekend box office surprised everyone, coming in at over $15M. While the runaway hit is exciting, it translates to over 1 million people who have watched and been inspired by the movie. That's why we made it, and what we're thrilled to see," he said.
As of Wednesday, the picture had surpassed a box office intake of $20 million, making it the 9th highest grossing film of 2023, behind "Magic Mike's Last Dance" and "Cocaine Bear."
With a 99% audience score on Rotten Tomatoes and an A+ CinemaScore, Lionsgate and Kingdom targeted the faith community, and the opening weekend audience at 2,475 North American theaters was 59% female and 89% 25+. The film is positioned solidly with faith-inspired moviegoers. With no other new titles for this underserved audience currently in the marketplace, "Jesus Revolution" has a long runway to connect with its core audience and perhaps expand even wider. Like Lionsgate's recent hit "Plane, "given its budget, financial model, and efficient and effective marketing campaign, the film is well positioned to become a solid hit for Lionsgate and Kingdom Story Company.
The release of "Jesus Revolution" also set a record, marking the first time in history that a director (Jon Erwin) has scored four A+ CinemaScore Grades since the company publicly released the results in 1986.
Said Harold Mintz, President of CinemaScore: "Jon Erwin has now achieved four A+ CinemaScores, more than any other filmmaker since we have been compiling data. For a director to achieve that accomplishment once is a rarity. But to hit that mark four times is not only an incredible distinction — it's unprecedented. Congratulations to Jon and Brent McCorkle and the entire team at Kingdom Story Company."
Jon Erwin's four A+ CinemaScore films are:
I Can Only Imagine (with Andrew Erwin)
American Underdog (with Andrew Erwin)
Jesus Revolution (with Brent McCorkle)
Woodlawn (with Andrew Erwin)
In an interview with Reel Faith, Erwin said he was "honored to have made the film."
"Barna just did an interesting study about just a rise in spiritual hunger in America," he said. "Even though there's a decline in attendance for church services, there is a a sudden increase in just spiritual hunger. And that's exactly what happened then. So, I think the movie is very timely, and timing. We couldn't orchestrate it. I can't really believe it all that's going on."
Downes is hopeful that audiences and churches will continue to embrace 'Jesus Revolution' and help pave the way for more inspirational content from Kingdom Story Studios and Lionsgate Pictures.
"Who know what the next 'Jesus Revolution' movie is, if we want to see that in the next four to five years, then we gotta go out and support great content when it's available," he said. "Because it's so hard to make these movies. These guys sacrifice so much, the cast sacrifices so much It doesn't happen overnight. When that content comes, whether you want to bring your family and your community and your neighbors and your church, just come and support it, and enjoy great entertainment at a high level. Because that will plant the seeds for the future."
"Jesus Revolution," starring Joel Courtney, Jonathan Roumie, Kimberly Williams-Paisley, Anna Grace Barlow, DeVon Franklin and Kelsey Grammer and directed by Jon Erwin and Brent McCorkle, is now in theaters from Lionsgate Studios. Click here for more information or to find a theater.
For additional reporting on "Jesus Revolution," including videos with the cast, click here. Watch the exclusive interview with Jon Erwin, Brent McCorkle and Kevin Downes below.