I recently recovered from a long illness. Though it wasn't cancer, I am in remission because it won't ever totally go away. During the worst part of it, my energy was too low to do most of the chores my home required. My family would never have made it without others serving us. Even though they were gracious, I was embarrassed to have their help. I had always been very independent and even remodeled our old house largely by myself.
Serving others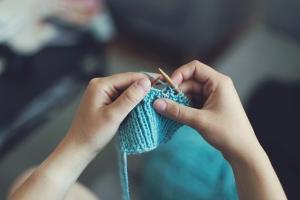 Since my recovery, I have tried to pay back the kindness shown to me. My friends across the street are going through a hard time. The wife has Alzheimer's and recently fell and broke her hip.
Her husband is attentive and loving but he's nearing 90 years old. Their home health nurse got COVID, so I got to spend a few hours a day with them this week, just to be another person in the house.
The first day I was there the husband was very emotional. He has always been very independent and was struggling to need help. I could totally relate. But it occurred to me that without someone to serve, we would never grow because there would be no opportunities for service.
Getting to be the broken piece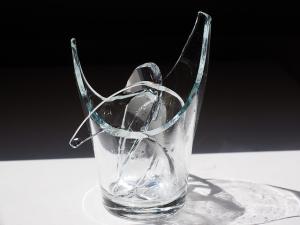 This experience reminded me of a book I recently read that I highly recommend. The book is called Angels Beside You by Judy C. Olsen. I actually listened to the audiobook version on the app Deseret Bookshelf.
There was one story Judy shared about a woman who was suffering greatly. She got a priesthood blessing and the Lord told her that right then God needed her to be 'the broken piece'.
I'm confident that is not the answer she wanted. And eventually, thankfully, she did get the blessing of healing she needed. But that phrase 'the broken piece' kept coming back to me.
As I spent time with my neighbors I thought about how we are each a bit broken. And how we each have times in our lives when we are broken and then heal, or are broken and then freed from all suffering when we graduate to the next life.
Serving is a blessing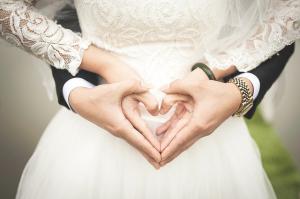 My neighbors got married in 1945 and have been married for 77 years. That's longer than my parents have been alive! But they are both so happy together, despite age and illness making life increasingly harder.
They have always been wonderful examples of loving and devoted marriage. I've often wanted to be more like them especially when we have struggled.
I think of the sad time that will shortly come when my neighbor's fight with Alzheimer's will be over. It will be a bitter-sweet time. Bitter because we will all miss her- her husband most of all. And sweet because she will be pain-free and back to her old self.
She will be young- as our souls are all young. Eventually, her loving husband will join her, and they will celebrate lives well lived as they work on what comes next.
The next world is about serving too
I've been thinking more about what comes next since my Aunt Pam passed away. With someone I love on the other side, it seems a lot less scary and uncertain. Eternity seems to have greater significance.
It is no longer this foggy place, but it's Pam's home. I'm sure others have reached this moment of clarity, but this is new territory for me. And I love it. Death is not scary when it's a reunion.
So in summary, this week I have learned that we need to be kind to ourselves when we are the ones who are broken. And realize that we are giving others a chance to grow in the process.
It's hard to change places, but it's the cycle of life. And that life is all about learning and growing until that time when we go into the next world. And believe it or not, the next world is all about learning and growing too.