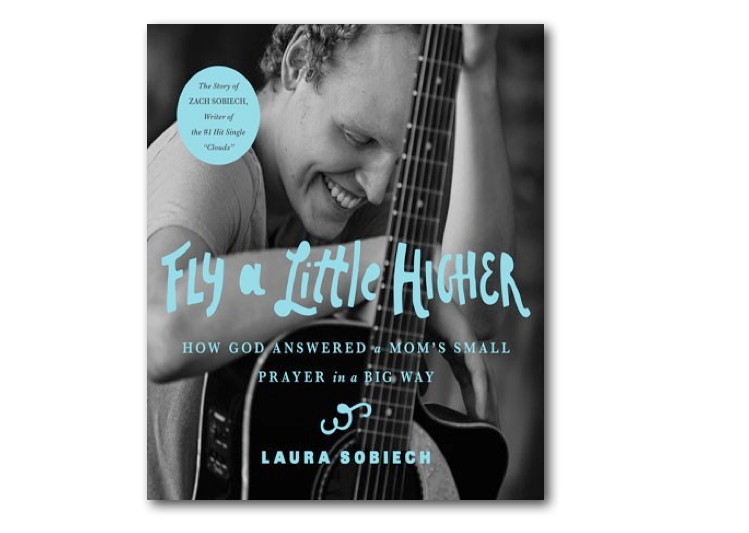 I just finished reading Fly a Little Higher: How God Answered a Mom's Small Prayer in a Big Way by Laura Sobiech. A friend of mine in the book publishing industry gave this book to me and said it was his favorite book of all time — lofty praise from a guy who reads books for a living.  He did warn me that — despite my superfluous amount of masculinity — this book would have me crying like a little girl.
But, he assured me I would fall in love with the amazing story.
Fly a Little Higher tells the story of a teenager, Zach Sobiech, who finds out he has terminal cancer and the approach he takes on life as he faces death. Zach's mom, Laura, authors the book and it's written from her point of view. Laura does an amazing job capturing the thoughts and feelings of a young man who is forced to contemplate his impending death when he should be decades away from such thoughts. Instead of yielding to self-pity, Zach embraces his future, clings tight to his God and shares his talents with the world. Despite being terminally ill and physically weak from years of chemo and countless surgeries, Zach writes a hit song "Clouds" that reached number one on iTunes:
I'm so glad my friend told me to read this book; he didn't oversell it at all.
This family's strength and resoluteness to surrender to God's will during such an incredibly difficult time of life is so inspiring. Zach's story is one that I won't forget. It's a must read for anyone who likes to read things.
Now go read it so we can talk about it later and cry together.
Read more on the Faith and Family Channel – follow me on Facebook,  Twitter, and Instagram!