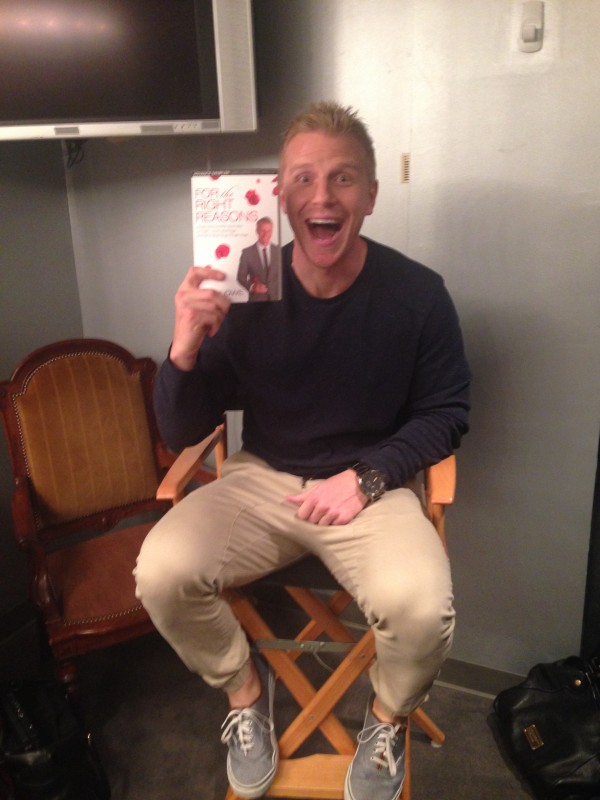 I'm looking for a few good men. And women.

As you've heard, I'm releasing my book, For the Right Reasons on January 27 and I need your help.
Yes, you.
Here's the deal: we want to create an online version of a guerilla marketing team. Guerilla, not literal gorillas, though that could probably get us some attention.
Anyway, we are looking for people to join what we're calling a 'Street Team' to use the power of their social media to help us spread the word about the book.
I really believe in this message and hope that it will help many people and now you've got the chance to help us spread the word.
Here's how it will work:
1 – Apply to be a part of the Street Team here.
Let us know a bit more about yourself, share with us why you'd like to be on the team, and let us know about your presence on social media.
Once we've received your application, reviewed it, and confirmed that you're not just posting photos of your cats, dogs, or what you ate for lunch…
2 – My publisher will get you an advance PDF copy of the book.
Yes, you'll get the chance to read the book early. But don't share it with anyone! We will have the gorillas tracking you to hunt you down if you do. Not really.
3 – You'll be invited to a private Facebook Group.
In the Facebook Group, my publisher and their team will share content for you to share on Twitter, Facebook, Instagram, Vine, or whatever it is kids these days are using.
They'll be in regular communication with you about fun things happening around the book release, which there are many… trust me.
And, it's a fun way to meet other people.
All we ask, in turn, is that you help us spread the word far and wide and let people know about For the Right Reasons. We'll also ask you to post honest reviews of the book online after you've had the chance to read it.
So that's the deal. Are you in? We'd love to have you.
Apply HERE.
Read more on the Faith and Family Channel – follow me on Facebook, Twitter, and Instagram!