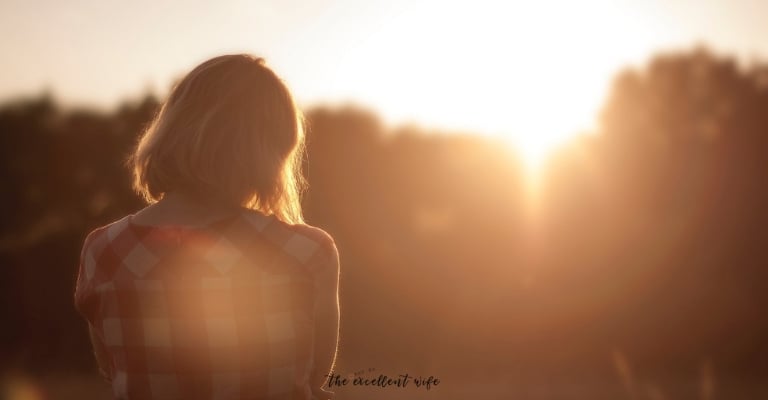 Marriage exposed a side of me that had never been so obvious: I am selfish. It's still only thinly veiled, lurking right beneath the surface.
Here's what I mean.
I couldn't figure out why my favorite shower gel–which I have to drive all the way to the mall to buy– was disappearing at an alarming rate.Then I walked into the bathroom one day when my husband was in the shower.
I smelled my gel. It dawned on me; he'd been using my shower gel.
I waited by the shower door until he got out. Then, I laid into him. It wasn't pretty.
"WHY ARE YOU USING MY SHOWER GEL?"
There's nothing particularly special about the gel, except it's mine. And, I didn't want him "wasting" it on his body.
How pitiful is that? I wish I could say I responded in a more loving way.
The biggest thing marriage has taught me about myself is I'm selfish. Really selfish.
I can be selfish even when I think I'm being selfless. I wish I wasn't. But I am.
I can get really nasty over the smallest thing (like shower gel).
Maybe you've never had a special little something you didn't want your husband to use. Well, I have a lot.
Selfishness is one of the biggest threats to marriage. It destabilizes harmony and can take down a marriage fast.
Selfishness Extends Beyond Stuff
It extends beyond our stuff. It affects how we talk to each other, divide household chores, resolve conflicts, and even how we spend our time.
It will also hinder intimacy.
When my kids were little, I'd pretend to be asleep in the mornings, so my husband would get up and take care of them. Or, when he was watching them letting me to get a nap, instead of sleep, I'd lie in bed and read a book. Then quickly pretend to be asleep when I heard him approach our bedroom door. I'd also pretend to be asleep at night if I suspected he might want to be intimate.
I'm just being honest. Maybe you can relate.
Unfortunately, we all have the selfish gene. Two people trying to get their own way will never experience oneness in marriage.
I've learned I can respond in a kinder, gentler way. I know I can learn to be less selfish.
Steps to Overcoming Selfishness
But it requires effort on my part. I have to be willing to:
1. Give and take. I like taking. I'm not as keen on giving. I've had to learn to compromise. Once I got married, I had two people's wants and desires to consider, not just my own.
2. Put my needs last. I had to be willing to put his needs ahead of my own. This is the exact opposite of what a selfish person does. And, it's not natural. We're designed to think of ourselves first. That's our sin feature. It comes standard on all of us.
3. Avoid blaming. Selfishness makes you think anything that goes wrong is someone else's fault.
4. I had to recognize selfishness in myself.  It was easy to recognize it in him. I had to start questioning my own thoughts and feelings and admit when I was wrong.  I had to ask myself, "Is this really the type of wife I want to be?" And the biggest question: Is this thing/issue bigger than our marriage?
5. I had to learn to listen to my husband instead of wanting to be heard. I had to learn to stop thinking about how I could get my own way or of what I was going to say next.
6. Imagine myself in your his shoes.  I had to be willing to try to see things from his perspective. I had to look at situations from his point of view. How would I feel if the situation was reversed?
7.
Take some time before responding.
 Just stop before pitching a fit about my shower gel (or anything else)
8. Pray. I can't conquer selfishness alone. Because on my own, like all selfish people:
I don't like to compromise.
I don't want to put other's people's needs ahead of my own.
I like being in control and having my own way.
I think everything is about me.
I don't naturally think to put myself in my someone else's shoes.
I don't like to share.
The only way I can overcome selfishness is to sincerely ask God to reveal it to me. And then commit to change.
Service is a great weapon against selfishness. When I acknowledged my selfishness, I began to see more ways I could serve my husband.
It's a continual battle because we're human. I wish I'd responded to the "shower gel" incident differently. But in the end, I realized –shower gel and any other material good–isn't as important as my marriage.
The next time you feel your selfish side sneaking up, ask God to help you see the situation in a more loving way.
What adjustment can you make in your marriage to be less selfish?
Need skills to build intimacy?
---
Subscribe to updates from The Not So Excellent Wife here!
Also known as the Not So Excellent Wife, Sheila Qualls understands how tiring a tough marriage can be. 
She went from the brink of divorce to having a thriving marriage by translating timeless truths into practical skills. She's helped women just like you turn their men into the husbands they want.
After 33 years of marriage, she's a  coach  and a speaker whose passion is to equip women to break relationship-stifling habits and do marriage God's way. And you don't have to be a doormat to do it.
She and her husband Kendall live in Minnesota with their five children and their Black Lab, Largo.
In addition to coaching, Sheila is a member of the MOPS Speaker Network.  Her work has been featured on the MOPS Blog, The Upper Room, Grown and Flown, Scary Mommy, Beliefnet, Candidly Christian, Crosswalk.com, The Mighty and on various other sites on the Internet.