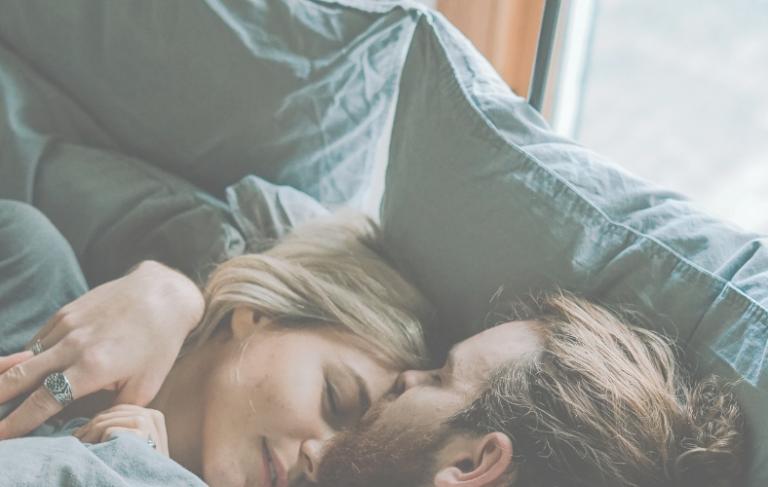 It might not take a fatal blow– such as abuse or cheating– to destroy a marriage. There might not be any big blows at all but just a steady stream of nit pickiness, disrespect, criticism, sarcasm, and lack of boundaries that brings your marriage to a slow, painful end.
Are you killing your marriage without even knowing it?
I've been guilty of sabotaging my marriage. Not intentionally.
This Will Kill Your Marriage for Sure
Here are 10 ways you might be killing your marriage using death by a thousand cuts.
1. Criticize, condemn and complain
Do you complain because your husband can't do anything right? I was a great criticizer. It sounded something like this: Gee whiz. Do I have to do everything? All I asked you to do was to load the dishwasher. Can't you even change a diaper? Enough criticizing, condemning and complaining will drain the life right out of your marriage.
2. Make sure he does his half
Maintain a 50/50 relationship. Fifty/fifty sounded like a great model for marriage to me. It sounded reasonable and fair: He does his half; I do mine. We meet somewhere in the middle. The problem with this type of arrangement is someone always feels like they're getting the short end of the stick.
Then:
You begin keeping a record of deeds.
Love becomes conditional.
We start thinking: If he helped out with the kids more, I wouldn't be so grumpy all the time. It'd be easier to love and respect him.
You start thinking, "He owes me."
While 50/50 sounds good, it never works. When we go into marriage with a 100/100 mindset, our focus shifts from receiving to giving. Showing your husband unconditional love is important to maintaining a healthy marriage.
3. Don't argue
Conflict is never fun, but learn how to deal with it.
God tells us not to let the sun go down on our anger. He knows how He designed us. When we harbor unresolved conflict, it festers and turns into something nasty. It doesn't go away. It grows. Talk it out, no matter how uncomfortable it is.
Take Care of Your Own Needs First
4. Be selfish
He can take care of himself, right?
Well, he didn't marry you so he could take care of himself. Part of the benefit of a marital relationship is mutually caring for one another.
When you continually put the needs of others–your children, your family, your job, your friends– ahead of your husband, he'll eventually get the message: He's unimportant to you. His behavior and attitude will reflect that.
Put your husband first.
It may be inconvenient at times, but your marriage will grow stronger when he knows you're on his side and you value him.
5. Forgive but don't forget.
Let the offenses pile up. He hurt me, and he should have to pay.
The problem here is un-forgiveness breeds bitterness. As the offenses pile up, marital intimacy breaks down. As you work things out, be quick to forgive.
6. Don't tell him you appreciate him
Your husband needs to hear you say you appreciate him. No matter how confident he seems, he still needs to hear regularly you appreciate the effort he puts into providing for you. If you're the breadwinner, tell him you appreciate the effort he puts into the home or your kids. Your appreciation will bear fruit in your marriage.
7. Disrespect him (especially in front of your kids or other people)
Men need respect. This concept is hard for many women to understand. Respect to men is like love to us. He needs it. It's almost as important as oxygen. He needs it to thrive. If your goal is to destroy your marriage, continually disrespect your husband and your chance of ending up in divorce court increases exponentially.
8 Ways to Communicate Disrespect
Every marriage is different. Here are a few ways that almost always communicate disrespect:
Verbally criticize him
Undermine his decisions
Fail to acknowledge him when he comes home from work
Roll your eyes when he speaks, if you disagree
Act like his momma
Point out how stupid he is by challenging his decisions
Constantly criticize him in front of others
Encourage your kids to make fun of him
When you respect your husband, he'll almost always respond in a loving way. Any man met with a constant barrage of insults will either emotionally shut down in a relationship or seek respect somewhere else.
8. Make sure he knows he's got to pay to play
Use sex as a bargaining tool. This act is detrimental because men need physical affection from us. God designed them that way. Using sex as a bargaining tool or a way to control him may encourage him to go someplace where he doesn't have to work so hard to get his needs met.
9. Refuse to let him treat you like a woman

Women aren't designed to be like men. Many hallmarks of the feminist movement are counter-intuitive to a healthy marriage. Don't let your man be a man when it suits you. Allow him to care for you and treat you like a woman as he is wired to do.
10. Don't make room in your life for God
The closer I am to God, the closer I'll be to my husband. God designed it that way. When you're focused on pleasing God, it doesn't matter what your husband does because your actions aren't contingent upon his. You love and respect your husband because God tells you to do so, not because he deserves it.
Strong marriages don't just happen.
They're created when couples focus on the kind of relationship they want to build.
Encourage him, learn to resolve conflict, and put his needs first are all relationship builders.
I'm naturally selfish, so the only way I can successfully focus on others is to focus on Christ first. When my eyes are focused upward, I naturally move closer to my husband.
In which of these ways are you sabotaging your marriage?
Need skills to build intimacy?
---
Subscribe to updates from The Not So Excellent Wife here!
Also known as the Not So Excellent Wife, Sheila Qualls understands how tiring a tough marriage can be.
She went from the brink of divorce to having a thriving marriage by translating timeless truths into practical skills. She's helped women just like you turn their men into the husbands they want.
After 33 years of marriage, she's a coach and a speaker whose passion is to equip women to break relationship-stifling habits and do marriage God's way. And you don't have to be a doormat to do it.
She and her husband Kendall live in Minnesota with their five children and their Black Lab, Largo.
In addition to coaching, Sheila is a member of the MOPS Speaker Network. Her work has been featured on the MOPS Blog, The Upper Room, Grown and Flown, Scary Mommy, Beliefnet, Candidly Christian, Crosswalk.com, The Mighty and on various other sites on the Internet.