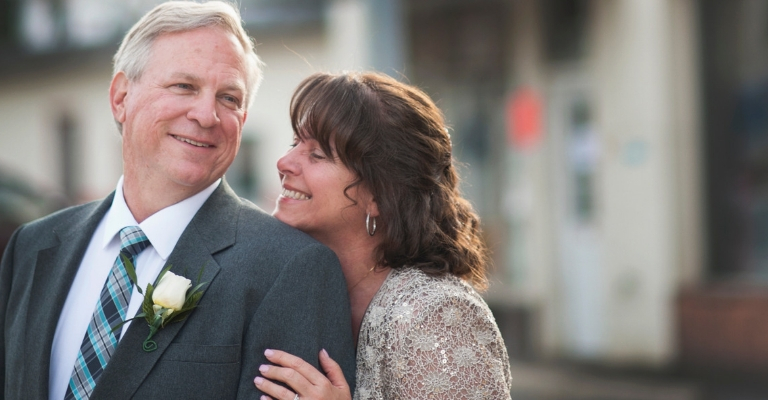 Easier said than done, especially when you know best.
How can you stop controlling your husband?
Early in my marriage, I thought, "I know best, so let me tell you how to do it right." In other words, let me show you how to do it my way.
I thought I knew best and my husband ought to just deal with it. In reality, I was trying to control him.
Maybe you can relate.
Here's how I "helped"
I don't know about you, but I thought I should instruct my husband in just about everything: driving, cleaning, money management, cooking, taking care of the kids.
All the while, telling myself I was helping. Here are some common but not so effective ways to "help" your husband:
Answer for him
Make decisions for him
Tell him how you would do it
Sigh, suck your teeth or give him disapproving looks
Unload and reload the dishwasher after he's loaded it
Roll your eyes
Inspect his work
Criticize him for not doing things your way
Compare him to your girlfriend's husband
Even with all my help, my husband wouldn't get on board. I tightened my grip. I threatened. I cajoled. I goaded. Things didn't get better.
In fact, they got worse.
I honestly believed our marriage had great potential, if he'd just get with the program.
I could teach him a thing or two about how to be more considerate, neater and more romantic. If he did, our marriage would be so much better. And I wasn't shy about telling him. I thought he should appreciate my help.
Well, my "help" made our marriage harder. Tension mounted, and he grew distant and withdrawn. He said I was bossy and controlling.
It was years before I figured out he was right. I was controlling. As a result, I was killing intimacy in our marriage.
Here's what you can do
It's easy to convince yourself you're helping and tying to make things easier.
But when you try to control your husband, his natural reaction will be to get defensive and grow distant. He may withdraw and shut down, which will leave you feeling frustrated and alone.
Control doesn't just give you control, it also gives you anxiety and fatigue. You're constantly on edge. It can make you critical.
Intimacy will break down. Control and intimacy cannot co-exist.
Ask yourself: Why do you  feel like you need to be in control? Would you rather have control instead of intimacy?
When you stop trying to control everything, you may find life gets easier. Your husband may become more engaged. Intimacy in your relationship will grow.
These 10 steps may help you let go:
Ask yourself, "Why do you feel the need to have control?"
Realize your way is not the only way
Intentionally relinquish control in one area
Take turns suggesting where you go and what you do
Resist the urge to re-do something after he's already done it, such as remaking the bed or reloading the dishwasher
Ask his opinion instead of making decisions
Resist the urge to tell him how to do things
Encourage instead of criticize
Compliment instead of condemn
Ask for his help
Giving up control may be difficult at first, but your relationship will improve when you loosen your grip, lighten up and let stuff go.
Need skills to build intimacy?
---
Subscribe to updates from The Not So Excellent Wife here!
Also known as the Not So Excellent Wife, Sheila Qualls understands how tiring a tough marriage can be. 
She went from the brink of divorce to having a thriving marriage by translating timeless truths into practical skills. She's helped women just like you turn their men into the husbands they want.
After 33 years of marriage, she's a  coach  and a speaker whose passion is to equip women to break relationship-stifling habits and do marriage God's way. And you don't have to be a doormat to do it.
She and her husband Kendall live in Minnesota with their five children and their Black Lab, Largo.
In addition to coaching, Sheila is a member of the MOPS Speaker Network.  Her work has been featured on the MOPS Blog, The Upper Room, Grown and Flown, Scary Mommy, Beliefnet, Candidly Christian, Crosswalk.com, The Mighty and on various other sites on the Internet.