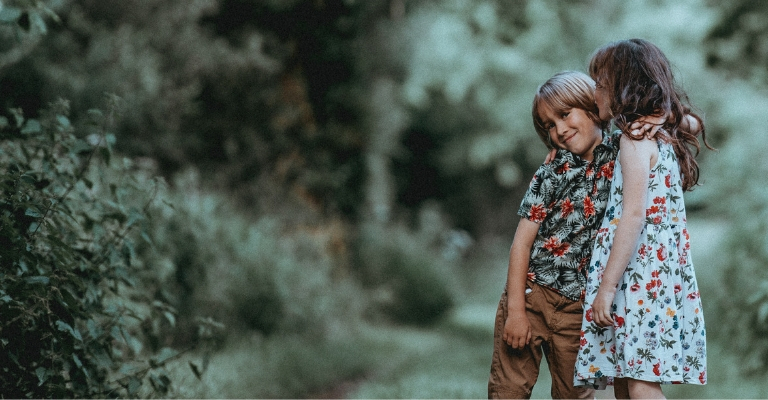 Praying for your son's future wife can be a powerful thing.
I have no idea who my son's future wife will be. But praying for my son's future wife is one of the best things I can do for him.
When my son first asked me to marry him, he was 5 years old. I let him down easy when I told him I was taken.
But, I assured him God had already chosen his future wife. I pray she's a godly woman. And I've been praying for her. I told him his future wife is a special woman just for him. 
He's never been a patient one, so he asked me right then: Who is she? Can she cook?  And, does she like to play Legos?
I don't know who she is, I confessed, but God does and He'll present her when the time is right.
The most important decision my son will make after choosing to follow Christ is who he chooses as a wife.
Here are 7 ways you can pray for your son's future wife
Pray she has a pure heart, loves God, and desires to align her life with His will for her. That she'll lean on Him when the hard times come. And, love Him more than she loves your son.
I know things about my son his future wife doesn't yet know. He's a work in progress. That work won't be complete when she marries him.  He isn't a perfect boy, and he won't be a perfect man either. Inevitably, he'll let her down.
He's sweet and loving. But right now he won't think twice about diving for the last piece of pizza, drinking out of the milk carton or leaving an empty Oreo package sitting on the pantry shelf.
He can be selfish and willful. He fights with his sisters and can be a bully, too. In the process he's learning how to respect women and apologize when he's wrong.
Pray that she stands by your son through the sunshine and the storms of life. Pray she'll support him in his decisions and love him through his mistakes.
Pray she's being raised in a loving home with people who are cherishing her and teaching her she's valuable and to respect herself.
Until my son takes a wife, I'm the woman at the center of his universe. I've been caring for his heart. Our relationship is laying the groundwork for relationships he'll have with other women, especially his wife.
I'm his biggest cheerleader. But, I'm also teaching him how to take care of himself, not only personal hygiene but also how to cook, wash clothes, and clean up his messes. She'll appreciate that.
He comes to me when he's hurt, when he's happy, when he's troubled, and when he's sad.
One day, I'll hand his heart over to his future wife.  That's why I pray for her.
He'll look into her eyes when he's hurt or afraid. He'll reach for her hand when he's happy. He'll share his dreams and fears with her. He'll seek her counsel and delight in seeing her in the morning.
She'll be the first one he'll call when he has good news or faces disappointment.
Pray for her because she'll have a large role to fill in his life, if you've taken the responsibility of raising him seriously.
If I've done my job well, he'll feel responsible for her. He'll work hard to take care of her and their children. He will respect her.
If I've done my job well, he'll be secure so he can make tough choices. His choices may not always be popular. But I am raising him to stand on principle and not to pander to what's popular.
If he's anything like his father, he'll be his own man. And some days she may wonder what she's gotten herself into. And maybe even doubt her decision to have wed him. On those days, I pray she seeks counsel.
I'll always be his mother, but when he takes her as his bride, I'll no longer mother him.
Pray that you'll gracefully relinquish that place in his life so there'll be a seamless transition where your journey with him ends and hers begins.
Pray for a relationship with her that encourages open communication and trust. Pray to be the kind of  mother-in-law she looks to for guidance and friendship.
Pray she'll delight in him; they'll love each other well, and they'll hold onto each other tight as they journey through life together.
If I'm successful, my son will be a man worthy of her respect. After God, she'll be the center of his universe.
And if she's a great cook and loves to play Legos, he can count that as a bonus.
Need skills to build intimacy?
---
Subscribe to updates from The Not So Excellent Wife here!
Also known as the Not So Excellent Wife, Sheila Qualls understands how tiring a tough marriage can be. 
She went from the brink of divorce to having a thriving marriage by translating timeless truths into practical skills. She's helped women just like you turn their men into the husbands they want.
After 33 years of marriage, she's a  coach  and a speaker whose passion is to equip women to break relationship-stifling habits and do marriage God's way. And you don't have to be a doormat to do it.
She and her husband Kendall live in Minnesota with their five children and their Black Lab, Largo.
In addition to coaching, Sheila is a member of the MOPS Speaker Network.  Her work has been featured on the MOPS Blog, The Upper Room, Grown and Flown, Scary Mommy, Beliefnet, Candidly Christian, Crosswalk.com, The Mighty and on various other sites on the Internet.