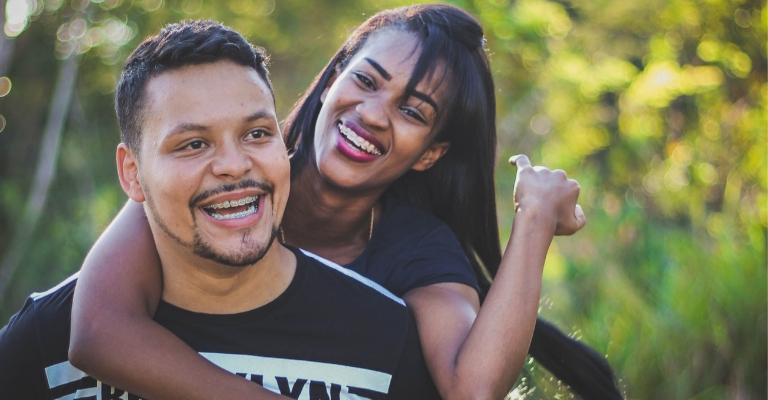 There's nothing more painful than trying to fix a hard marriage. And sometimes, it's hard to believe a tough marriage can be fixed.
It's possible.
I have a strong marriage now, but it hasn't always been that way.
My marriage got off to a rocky start. And it went downhill from there.
We fought all the time . . . when we were speaking.
The truth is we couldn't have simple conversation without fighting. Everything was a debate.
We weren't interested in compromise only in getting the last word.
I thought he was the problem
So after 5 years of fighting, counseling and reading self-help books, I was ready for divorce.
At first, my pride stopped me. I didn't want everyone to think I was a failure. I sure felt like one.
Before long, pride was not enough to keep me in the marriage.
After all, he was 99 percent of the problem. I was a good wife. He was a bad husband.
I really thought all was lost. Then I learned something new.
I actually started liking my husband again.
Our marriage started getting better and better. We started connecting in ways we never had before, even when we were dating.
I found out I'd been doing marriage the wrong way.
I'd been taking marriage advice from talk show hosts, people who were divorced or people who had lousy marriages.
I was a self-described feminist and I was willing to go along with what sounded right and just. After all, I had rights.
I learned I had to do something differently.
It wasn't easy because everything I learned I needed to do to  fix my marriage was countercultural to what I thought I needed to do.
It worked.
At first, everything sounded just wrong. I was embarrassed to even try. Honestly, I thought it was a bunch of out-dated junk.
I learned I didn't have to be a doormat or pretend to be someone I'm not.
But I did have to do things differently.
They weren't big things, and they weren't the things I thought.
He didn't need to be more sensitive or stop being a jerk or become more like me. We didn't need to spend hours talking about "the relationship."
I didn't need to tell him how he needed to change.
But I saw radical change.
As my marriage got better and better, I felt like I had some secret everyone ought to try.
Truth is I didn't make this stuff up. I used timeless truths translated into practical tools.
They're like CPR to a dying marriage.
7 Strategies for Having the Best Marriage Ever
These time-tested truths will help you turn your husband back into the man of your dreams.
Make your relationship with God a priority.
Take care of yourself.
Smile.
Listen more than you talk.
Find friends who support your marriage.
Focus on what you're thankful for.
Let him know he makes you happy.
It won't be easy, but it'll will be worth it. If I was able to rediscover the man of my dreams, you can, too.
If you're looking people with similar goals or you want to learn more, click here to change your mind and change your marriage.
Need skills to build intimacy?
---
Subscribe to updates from The Not So Excellent Wife here!
Also known as the Not So Excellent Wife, Sheila Qualls understands how tiring a tough marriage can be. 
She went from the brink of divorce to having a thriving marriage by translating timeless truths into practical skills. She's helped women just like you turn their men into the husbands they want.
After 33 years of marriage, she's a  coach  and a speaker whose passion is to equip women to break relationship-stifling habits and do marriage God's way. And you don't have to be a doormat to do it.
She and her husband Kendall live in Minnesota with their five children and their Black Lab, Largo.
In addition to coaching, Sheila is a member of the MOPS Speaker Network.  Her work has been featured on the MOPS Blog, The Upper Room, Grown and Flown, Scary Mommy, Beliefnet, Candidly Christian, Crosswalk.com, The Mighty and on various other sites on the Internet.