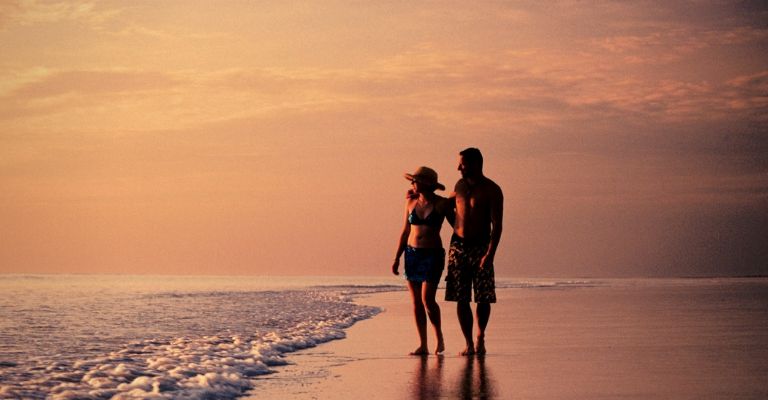 I was an expert at being a husband.
Here's the problem. I'm not a husband. I'm a wife.
But I thought I could "train" my husband to be a good husband.
I thought if I could control how he behaved, we'd be a happy couple.
So I nagged, critiqued, and complained. I read books and suggested he read a few, too. And I insisted we have an ongoing dialog about the relationship.
I tried to influence him by telling him about the wonderful things my friend's husband did
In my efforts to control him, I told him about the wonderful, thoughtful behaviors of my friend's husband or boyfriend.
The more I nagged and cajoled, the more he tried to avoid me. Soon resentment, anger and disappointment were our routine.
After years of trying to teach him how to be a good husband, I decided he was unteachable and divorce was the best option.
Maybe you know how to be a pretty good husband, too, and you've been trying to train your husband.
Do you tell him how to do things? Drive, clean, boil water? Do you tell yourself you're "helping" by speaking for him and make decisions for him?
When I wasn't telling my husband what to do, I tried to control him with non-verbal cues. I'd sigh, roll my eyes or give him disapproving looks. Sure, I was silent but just as annoying.
I thought he was the one who needed to straighten up. I was convinced all of our problems were his fault. If he'd just do things my way, pay more attention to me and learn how to communicate, our lives would be easier.
But the more I focused on his flaws, the more flaws he seemed to have.
Maybe you're in the same place I was–desperate– and not sure what to do.
I didn't understand I was wasting my time and pushing him away by trying to control things I could not control. Trying to control him was not my responsibility.
I finally learned that instead of deciding what a good husband should look like, I decided to look for the good in my husband.
I learned the best way to "train" my husband is to let him be the person he's intended to be not the person I want him to be.
Here are three more tips for "training" your husband:
Tell him what you want instead of complaining. Men naturally want to please their women. When you tell him what you want, he will try to get it for you. When you complain, he'll want to avoid you.
Be grateful. Let him know you appreciate what he does by saying "thank you." Support him. Let him know you stand behind him and will respect his decisions.
Be pleas-able. Let him he can make you happy. Instead of critiquing his efforts, thank him and let him know you appreciate him.
When I stopped trying to control my husband and let him know I was happy with him, he naturally repeated the behaviors I praised and acknowledged. He wanted to do things that made me happy. I had to show him he could.
Many wives get angry when their husbands don't behave the way they think he should.
While you're wishing he'd behave like someone else, you're pushing him away.
I didn't have the skills to build and maintain a peaceful and loving relationship.
Maybe you don't either. Just because you don't have the skills doesn't mean your marriage is destined for failure.
You can learn how to build intimacy in your relationship and improve your marriage.
I had to stop trying to change things I couldn't control.
I had to stop trying to tell him how to be a husband and focus on what I could do to be a better wife.
Need skills to build intimacy?
---
Subscribe to updates from The Not So Excellent Wife here!
Also known as the Not So Excellent Wife, Sheila Qualls understands how tiring a tough marriage can be.
She went from the brink of divorce to having a thriving marriage by translating timeless truths into practical skills. She's helped women just like you turn their men into the husbands they want.
After 33 years of marriage, she's a coach and a speaker whose passion is to equip women to break relationship-stifling habits and do marriage God's way. And you don't have to be a doormat to do it.
She and her husband Kendall live in Minnesota with their five children and their Black Lab, Largo.
In addition to coaching, Sheila is a member of the MOPS Speaker Network. Her work has been featured on the MOPS Blog, The Upper Room, Grown and Flown, Scary Mommy, Beliefnet, Candidly Christian, Crosswalk.com, The Mighty and on various other sites on the Internet.