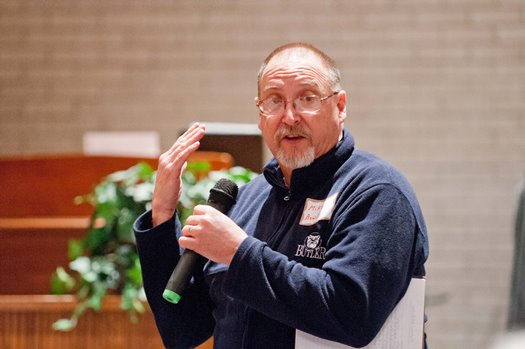 I didn't realize until yesterday that this article was online. It is an excellent reflection on our experience here at Englewood Christian Church.
Those of you who were at the Slow Church conference on Saturday morning, might remember the first few paragraphs of this as it was read by our pastor Mike Bowling (FYI: a recording of that talk will be posted online soon).
FROM RURAL STREET TO URBAN AMERICA:
THE ENGLEWOOD STORY
Kyle Mobley, Tracy Taylor, and Michael Bowling
via Missio Dei: A Journal of Missional Theology and Praxis 3, vol. 2 (August 2012)
This article tells the story of Englewood Christian Church, a century-old congregation which has transitioned from being a late nineteenth century "suburban" congregation to a "successful" central city church to an innovative inner-city body of believers. The story offers encouragement to other congregations for finding needed resources for their own transitions, through the gifts of God's Spirit, renewal through theological conversation, and trust in God's sovereign provision to each local church.
Englewood Christian Church was established in 1895 on what was at that time the edge of the city of Indianapolis, Indiana. Her address to this day remains 57 North Rural Street. However, over the course of one hundred sixteen years a lot can change in any neighborhood in any city. What was once considered rural is now decidedly urban. A predominantly white, working-class neighborhood has become an ethnically diverse neighborhood which is roughly fifty percent Caucasian, twenty-five percent African-American and twenty-five percent Latino. Recently, the neighborhood (with the 46201 zip code) has had one of the highest housing foreclosure rates in the nation, the highest abandoned housing rate in Indiana and struggles in many other categories used to gauge the social condition of a community (i.e., crime, level of education, unemployment rate). Most congregations located in such a neighborhood are unable or unwilling to sustain a life together. Regardless of their past success, older urban congregations usually either relocate or close.
Englewood had experienced a "successful" past according to typical standards of evaluation. Sunday school and morning worship service attendance both reached over one thousand people in the early 1970s. The congregation was led by ministers with national reputations. The church was a key player among the Christian Churches/Churches of Christ; they hosted the second National Missionary Convention and helped to start the North American Christian Convention. This level of success produced the usual expansion of property and the building of large facilities. Unfortunately, Englewood continued to be typical in some detrimental ways.
The priority of numerical growth resulted in an emphasis on evangelism without equal energy spent on disciple making. There was a lot of "baptizing them in the name of the Father and of the Son and of the Holy Spirit," but not a lot of "teaching them to obey everything" Jesus commanded (Matt 28:19-20; niv). One particular thing Jesus had commanded, loving one's neighbor, was unlikely if the neighbor happened to be dark skinned. Englewood's loose and shadowy affiliation with the KKK was an issue on more than one occasion. The changing socio-economic landscape of the neighborhood coupled with a growing segment of the membership taking flight to the suburbs resulted in a congregation that was spiraling downward in number and waning in her witness to the community at large.
In the midst of the decline, which began in the mid-1970s, the leadership of the church made a courageous commitment to remain in the neighborhood. Some members embraced this commitment to a challenged neighborhood. Others "voted with their feet," leaving the congregation to join one of the many new suburban congregations "closer to home" or leaving under the pretense of theological disagreement. Those who remained expressed their commitment to be the church in that place in a wide variety of ways.