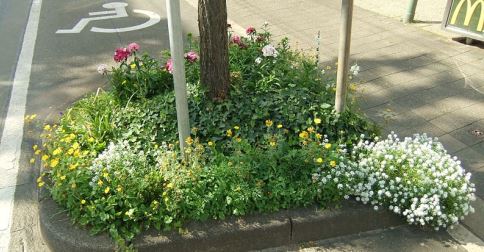 Yesterday I did a Slow Church webinar in conjunction with The Presbyterian Outlook.  They asked me to give a benediction at the end of the webinar, and so I decided to share that benediction here.   (Apologies that we haven't posted much here in recent months!)
---
Lord God,
 
Giver of all gifts, who loves and abundantly sustains the whole of your creation.
 
We come humbly before you, with gratitude for all you have given us in our churches and in our neighborhoods. We ask that you would guide us toward a deeper faithfulness to the way of Jesus.
In the culture of instant gratification, grant us patience as you teach us rootedness in our local congregations and our places.

 

In the culture of the labor-saving device, grant that we may use our God-given gifts and skills to work diligently for the flourishing of our church and our place. 

 

In the culture of ceaseless busyness, grant that we may learn the practice of Sabbath, resting and trusting in your abundant provision.

 

In the culture of entitlement, grant that we may practice gratitude, continually being mindful of what you have provided, and seeking to use these resources to bear witness to your reconciling work.

 

In the culture of greed and materialism, grant that we may generously practice hospitality, sharing the abundance of your provision for us.

 
In all these ways, we ask that you might draw us deeper into your love and compassion, and that your kingdom come on earth as it is in heaven.
 
AMEN
[C. Christopher Smith, June 2015]
IMAGE CREDIT: Creative Commons License, via Wikimedia Commons.