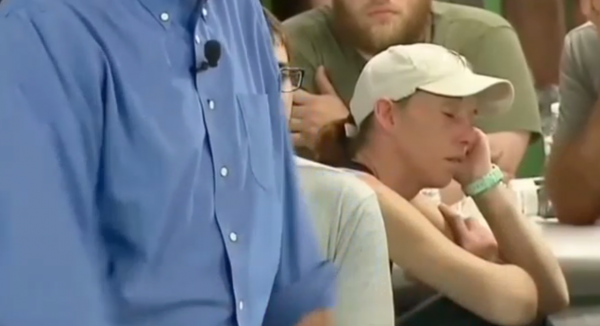 Chris Cillizza has a great post about how well Donald Trump has been skewering Jeb Bush over this poor woman who fell asleep during one of his speeches:
The second The Internet alerted me to the fact that someone — a woman in a hat to be specific — had nodded off while on camera at a Jeb Bush event last week, the first thing that came to my mind was: Donald Trump is going to have a field day with this.

Trump never disappoints. Here's the Instagram video he released Tuesday afternoon.

Trump has been bashing Bush for being "low energy" for some time now — although this video, which purports to be a sleep-aid commercial, is either a new low or a new high in that effort depending on how you think of The Donald. The ad's tagline — "Jeb: For all your sleeping needs" — is absolutely brutal.
Watch the Donald's Instagram post here. This should be a wake up call for Jeb.
Fight!
Read more on the Patheos Faith and Family Channel, fan me on Facebook and follow me on Twitter.