I had the honor of meeting Sheriff David Clarke at CPAC recently, and I'm very impressed by his commitment to conservatism… even though he's a Democrat.  (No one is perfect, I guess.)
When he appeared on Neil Cavuto to discuss the violence that has erupted at Trump rallies, you won't believe whom he blamed for the real racial strife that's plaguing America:
This sounds very much like what I said yesterday.  I'm glad there is a man in uniform of color who feels and knows what I do.
My favorite sentiment in his video?
Why should we cancel the speeches in the name of public safety.  Instead, we should cancel the rebellions in the name of public safety!
That'll preach.
Here's a photo of us at CPAC: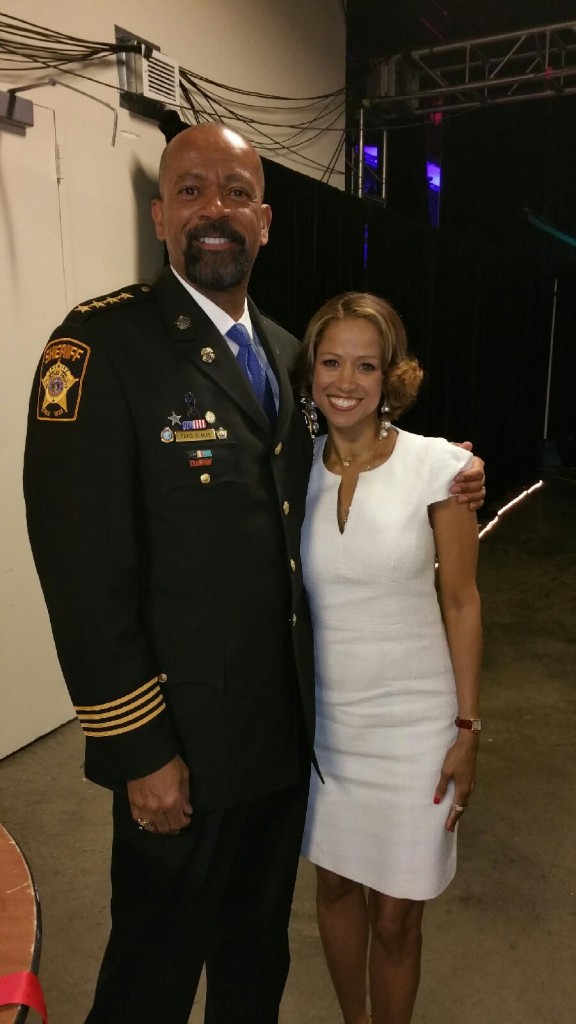 Pre-Order my Upcoming Book, There Goes My Social Life: From Clueless to Conservative
!
Read more on the Patheos Faith and Family Channel, fan me on Facebook and follow me on Twitter.