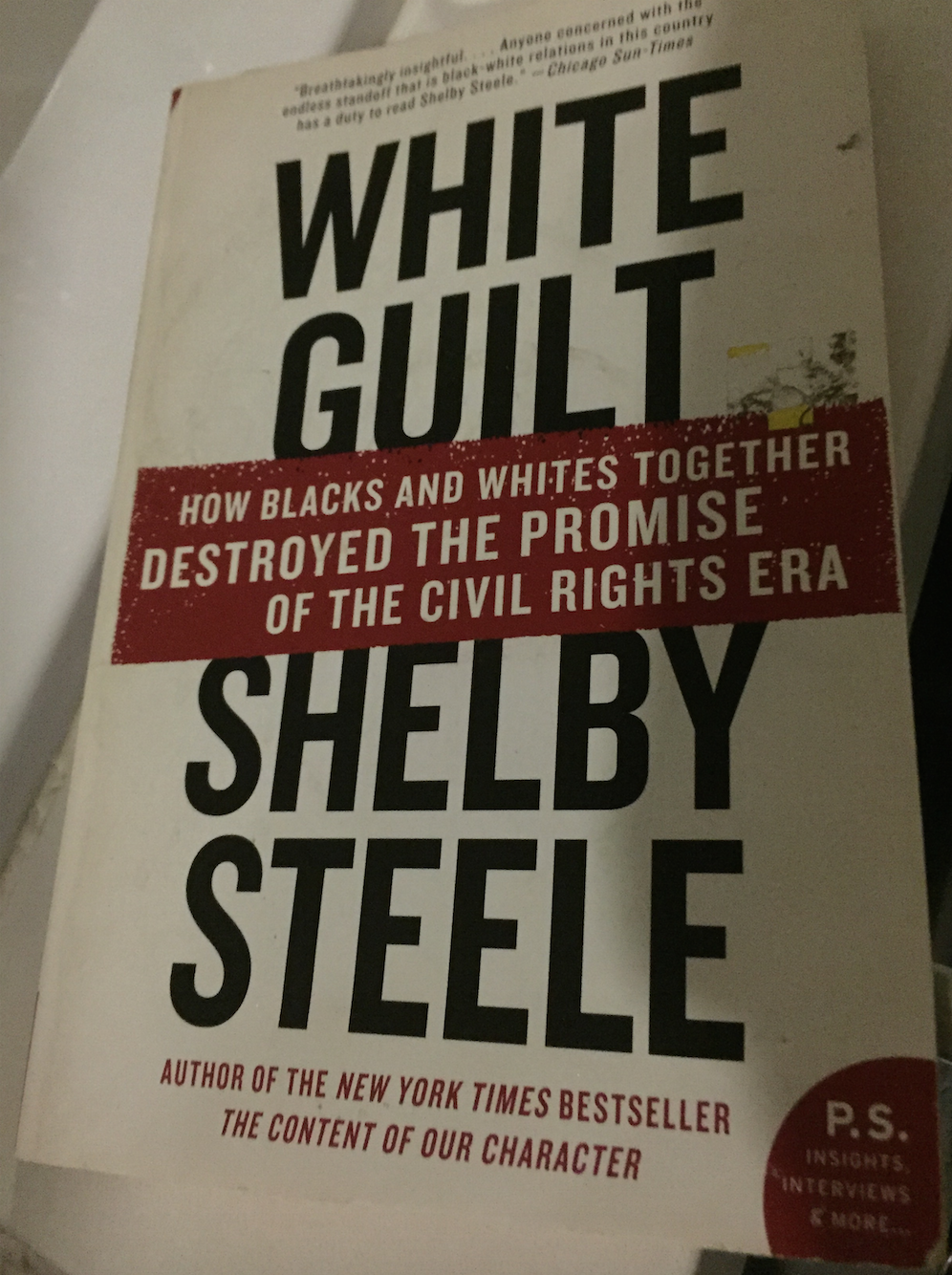 The description of White Guilt: How Blacks and Whites Together Destroyed the Promise of the Civil Rights Era
 from Amazon begins:
In 1955 the killers of Emmett Till, a black Mississippi youth, were acquitted because they were white. Forty years later, despite the strong DNA evidence against him, accused murderer O. J. Simpson went free after his attorney portrayed him as a victim of racism. The age of white supremacy has given way to an age of white guilt—and neither has been good for African Americans.
THIS is that psychic prison that I've been writing about, the systematic effort to keep black people in their Democratic prison.
"White guilt" assumes that because children don't all look alike, there must be a problem. The "race rhetoric mongers" want to us to believe that we still need their assistance living our lives, which further divides us. We are NOT missing a chromosome! We are capable we do not need bloody special videos, months and channels to define our character.
Yes, videos.  Did you see this?
NBC12 – WWBT – Richmond, VA News On Your Side
WHITE GUILT is what causes schools to show this kind of drivel.  They believe WE need this sort of nonsense, even though the battle has been won. (We DO have a black President, don't we?)  We now have the opportunities. We must seize them instead of allowing others to define our destiny and hold ourselves accountable.  We need to stop blaming a race of people. 
We have accomplished in THE USA much more than 28 days can hold. Which is why this month —  this bloody #BlackHistoryMonth — is only used to enlarge the chip on the shoulders of many.  Not only that, but it causes people to blame an entire race for there own lack of vision and fortitude. 
We (black people) need to move on.
Great men fought for equal rights.
We won.
You (white people) need to move on and stop ruining everything with your white guilt.
Stop ruining America with white guilt so you can have a scape goat to blame for your lack of self reliance.  Stop enforcing white guilt to appease your conscience from past aggressions. 
We will never move into a UNITED States of America until this kind of lunacy stops — on both sides.
Just stop it.
Pre-Order my Upcoming Book, There Goes My Social Life: From Clueless to Conservative
!
Read more on the Patheos Faith and Family Channel, fan me on Facebook and follow me on Twitter.