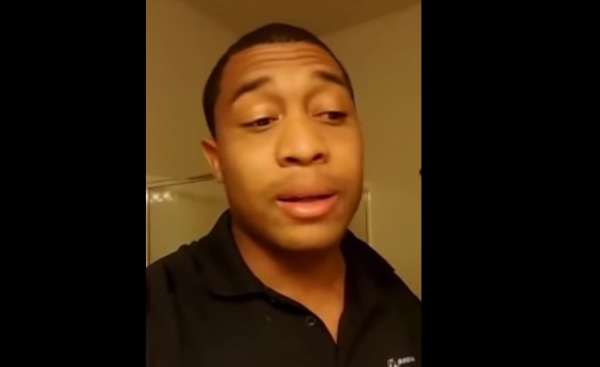 A black police officer went to a Tucson Donald Trump rally as a neutral observer.  
Here you see an American citizen and police officer executing his patriotic duty : going to listen to a candidate speak, in this case Mr. Donald Trump.
The Liberal Media and the Establishment continues to manipulate the facts. 
This first hand account proves that the violent, un-American mob of Anti-Trump protestors are proxies for Liberal socialists who want to control uneducated people from lower socioeconomic classes.
This police officer and brave American became pro-Trump after he saw the violent mindless rhetoric of the mob that democrats have bought and paid for with entitlements.
Trump will get the minority vote for the Republican Nominee, because the hard working, intelligent minorities in this great country will see the truth…
They just need to hear it.
So here, ladies and gentlemen, is the truth – from someone who was there:
Pre-Order my Upcoming Book, There Goes My Social Life: From Clueless to Conservative
!
Read more on the Patheos Faith and Family Channel, fan me on Facebook and follow me on Twitter.