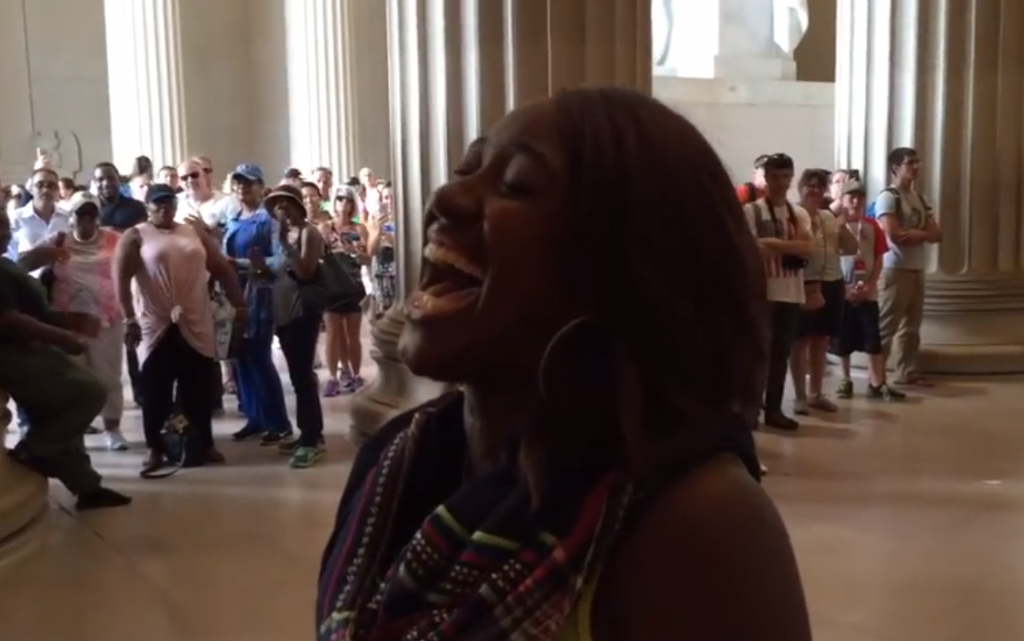 It was just a normal day for tourists at the Lincoln Memorial in Washington D.C. until one woman decided to shake off her nerves and sing the National Anthem inside the chamber.
It didn't take long for the crowds to hush and gather around to hear G. Star Swain sing The Star Spangled Banner and take in the patriotism of the moment — her voice echoing in the chamber's perfect acoustics.
Thankfully, her family was there to encourage her to overcome her fear and "watch God do it," as the cameraman said. The video was broadcast live to Facebook.
The moment she opened her mouth, chills ran through everyone's body, including mine. To have been there in person must have been an unbelievable experience.
Before the singer could finish, the applause had already started. People young and old came up to her, hugging her and complimenting her voice. Even the security guards were impressed and shook her hand.
Watch the moving performance below and God bless America:
Purchase my book, There Goes My Social Life: From Clueless to Conservative
!
Read more on the Patheos Faith and Family Channel, fan me on Facebook and follow me on Twitter.