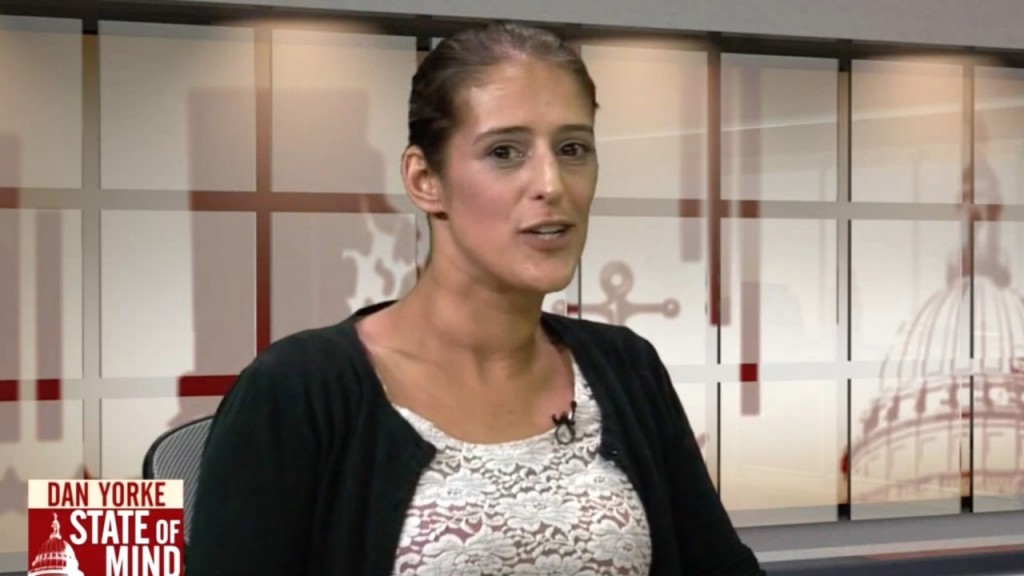 At work, it's best to keep your political opinions to yourself. It's good to keep the peace when your paycheck is on the line. Plus, no one really wants to hear them anyway. But if you can't control your tongue, and your opinions are very insulting, maybe you shouldn't have a job in the first place, especially in government work.
Meet Moira Jayne Walsh. She worked as a waitress at a Rhode Island restaurant until her loose lips got her in trouble. Walsh is what you'd call a man hater and she was constantly spouting those views to her customers. For a bit of context, here's what she wrote on Facebook at Christmas time:
"Peace on earth, good will to WOMEN. I am DONE giving you men my good will. You don't do anything good with it. All my holiday cheer is for women femmes and trans. Signed, Frustrated women fighting patriarchal oppression one Facebook rant at a time."
Yeah, that's the kind of thing her patrons had to put up with day after day, but the cafe owner had enough and sent her packing. Here's how he explained her antics:
Walsh would often get into vocal political discussions with customers during her shifts, often sitting down with the diners in their booths. We sometimes had to ask her to return to her duties and advised her to continue her discussions when she was off the clock. These disciplinary instances were never about politics or free speech, but simply reminder of her job and responsibility to all customers.
But here's the worst part: Walsh is a state representative in Rhode Island and waitressing was just a side job. The cafe owner said she was using that job to gain supporters:
This is not a male vs. female issue, nor is it a case of attempting to silence someone's free speech. This is an example of someone taking advantage of a captive audience to promote their own political views.

For newly elected public servant to whip the media and her supporters into a frenzy with unfounded accusations, demanding a boycott and portraying our family in such a negative light is profoundly upsetting and potentially damaging to my family's livelihood.
Walsh spread a rumor that the reason she was fired was over a one-star Yelp review of the family restaurant. She also accused the owner of sexual harassment. When she was interviewed on a local radio show, Walsh was asked if she was going to press charges but just gave this rambling answer:
"I wasn't, y'know, I didn't – I didn't say anything about this because I was over it a week ago. At first I was really upset, but I've spent an entire week where nobody manhandled me, or called me the c-word, or refused to tip me based on, y'know, the lack of smile that came with the pancakes? Like, I have been enjoying the dignity that comes with not being in the restaurant industry for a week, and it's been a delight."
Does this woman need to be anywhere near the law books for Rhode Island?
H/T The Blaze