Let it snow!  You have a magical simmer pot on the stovetop enhancing the aromas of your kitchen.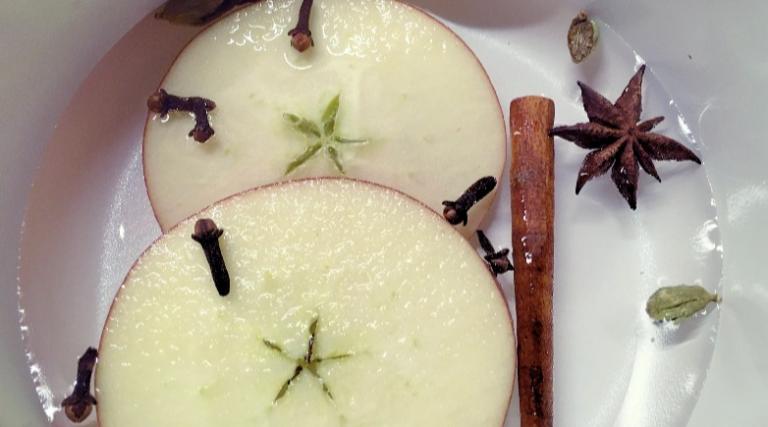 As many of you know, I'm in the middle of writing a book called Air Magic for Llewellyn.  I had a hard time deciding how one could celebrate the pagan Wheel of the Year holidays with the element of air in mind until I thought about simmer pots.
These lovely little pots simmer on the back of your stove and boil aromas into the air.  They're nearly effortless, and they transport anyone who walks into the room into another headspace.
To make a magical simmer pot, simply put a few ingredients into a pot (recipes are below the photos).  Place your hands over the pot and state your intention out loud.  It can be something as easy as, "this simmer pot creates aromas that encourage love and happiness," or, "These ingredients increase harmony and positivity for my family."
There's a little gray magic with these intentions; however, you're not taking away someone's free will.  Encouraging familial love and positivity is something that many people do, often though baking or cooking.  It's up to you whether you wish to influence other people in this manner.  If nothing else, the intention can be for you and you alone!
Fill the simmer pot with tap water about halfway, set to a boil, then reduce heat to a simmer.  Add water every twenty to thirty minutes or so.  Never let it go dry.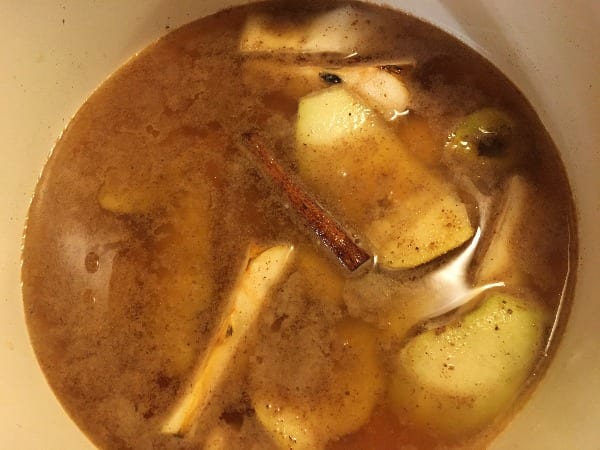 One of the best things about simmer pots is that you can use leftover ingredients like pear skins.  You can also use nearly any form of spice, including fresh, powdered, or whole.
Depending on the ingredients, simmer pots can last for a couple of hours to a couple of days.  As long as something isn't rotting, fermented, or moldy, you're probably fine.  If you'd like to play it safe, discard the ingredients after a few hours.
Of course, if you wanted to use these ingredients in a jar spell, I wouldn't stop you.
Happy holiday season!