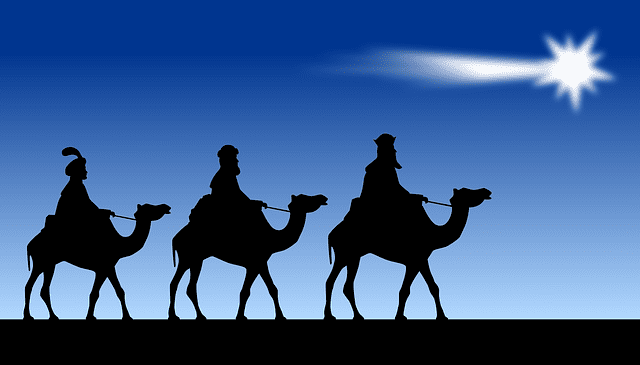 The Friendship Room posts their needs online almost daily. They recently asked if anyone could bring them powdered coffee creamer.
I had powdered coffee creamer, unopened, that I didn't need just then, and I hadn't had a holy hour in the Adoration chapel that stands next door to the Friendship Room in a long time.
I packed the creamer in a bag, and walked two blocks to Oregon and Woodlawn to wait for the next bus.
The bus did not come.
This was just before the hour where the buses don't take their normal route; they go down to the high school to pick up students instead. I thought I'd had enough time to pick up the last normal bus before the school break, but I'd missed it.
A wise person would have turned back, but I am not wise.
I was determined to drop off my creamer while it was still needed, and if I wasn't going to get the peace and quiet of a Holy Hour I wanted the peace and quiet of a prayerful walk alone. But I didn't get that either.
"There a bus stop around here?" hollered a scratchy voice.
The man who approached had a brown hoodie instead of a winter coat; he walked with a slight limp. His accent was that harsh Steel Valley bray, part Appalachia and part Pittsburgh, that I know so well by now.
"I think you missed it," I said. "I've been waiting ten minutes."
We waited another five, bantering about the terrible weather and how miserable the neighborhood has become. Northern Appalachian people are eloquent gripers. Exchanging complaints about what the world's coming to is how we say "hello."
The bus still did not come.
I mentioned I was walking to The Friendship Room, and the man in the brown hoodie said he was going that way himself. He said he drank a cup of coffee there every day. "I know Bill, Sienna," he said,  as if I'd think he was lying if he didn't name names. "I know all of 'em. They run a good place. Gave me this jacket. Had ham and salad last night. It wasn't bad."
Northern Appalachian people don't give compliments they don't mean. They don't believe in finding something nice to say just to be polite. That's a Midwestern trait, and only central and western Ohio are truly the Midwest. Eastern Ohio is Appalachia. If this man said the Friendship Room and their ham and salad weren't bad, then you can be certain he thought they were excellent.
We decided to walk together– along the bus route instead of the easier way, so that the bus could pick us up if it happened to be late.
I knew it wasn't wise for a woman to wander downtown on foot with a strange man. Inwardly, I said a prayer to Holy Archangel Michael to protect me, just in case this turned into a disaster. But then it struck me that perhaps Archangel Michael had sent this man in the first place. It seemed an equal chance either way.
The man asked if he could carry my bag, but I said no. It was my offering to Jesus, and I wanted to carry it myself.
We trudged down Woodlawn Avenue to University Boulevard, complaining. University Boulevard runs by the great plateau that is the campus of Franciscan University. You can't see the university from University Boulevard, but you can see the tree-covered hill and imagine the university as a shining jewel at the top– that's why it's so often jokingly referred to as the City on a Hill. I was told that, when they were building the City on a Hill, they found that the limestone of that hill was too sturdy to carve a path for the road going up and down with the usual construction equipment. They had to blast their way through with dynamite. Father Mike, may God have mercy on him, once preached a homily about the wise man who built his house on a rock, using Franciscan University and the dynamite blasting as his example. That was before Father Sam Tiesi's sexual misconduct and Father Mike Scanlan's covering up of his deeds was made public.
I was not going up to the City on a Hill, that monument prudently constructed by dynamiting through a foothill in Northern Appalachia. My business there is done, for good or for ill. I was going downhill, to the worst neighborhood in town, to bring my offering to Jesus. And I was later than I'd planned.
University Boulevard has the best walkways in town, right up until you reach the end of Franciscan University's property. They are a smooth, clean ribbon for easy passage, and then the sidewalk stops. There's nothing– no pavement, no gravel, just a muddy berm with weeds growing over it.
My companion smoked smelly cigarettes and complained into his phone as I stumbled through the weeds in my long skirt. This was the most foolish route downtown I could have devised. It was clear the bus wasn't coming– and anyway, we were on the wrong side of the road to catch it. But there we were, and there was nowhere to go but forward. I shifted my bag with the coffee creamer from one arm to the other several times as I made my way through the weeds.
Eventually, it wasn't weeds anymore, but a flowerbed filled with ornamental rocks in front of a Chinese restaurant.
"These are ankle-breakers," said the man.
The ankle-breakers meant we were at the bottom of University Boulevard; we darted across the road and through two parking lots before we found a sidewalk again.
These sidewalks trailed through a seedy part of downtown. We crossed the railroad track and passed by the public housing projects. The man seemed to know everyone; he greeted the tried men smoking outside of the high rise apartments.
"I wouldn't walk around here after dark," he told me confidentially. "All them kids with their guns these days."
"I haven't had a problem yet," I said, which is true. Every terrible thing that's happened to me in Steubenville happened at the hands of someone who looked safe. Harebrained misadventures like this one never end badly.
The last leg of the journey was the prettiest, past gorgeous old Victorian houses that have fallen into disrepair. The inhabited ones already had their Christmas lights out; some were turned on, even though it was daytime.
"I found this LOVELY young lady and escorted her here," said my companion as he went inside for coffee.
I handed off my gift.
The Friendship Room was awash in Christmas lights all over the porch. They had a large plastic Nativity set as well, underneath the little free library, and the Christ Child was already in it. That's something else I had to get used to when I came to Steubenville– in Steubenville, people put Christ in the crib as soon as they set up the manger scene, instead of leaving the crib empty for all of Advent and only placing Him there after Mass on Christmas Eve.
I stopped to pray at the manger for a moment before I caught a bus home– an unwise supplicant arriving late at the creche with my gift, to find that the King had already been born.
That's something like a Holy Hour, I suppose.
(image via Pixabay)