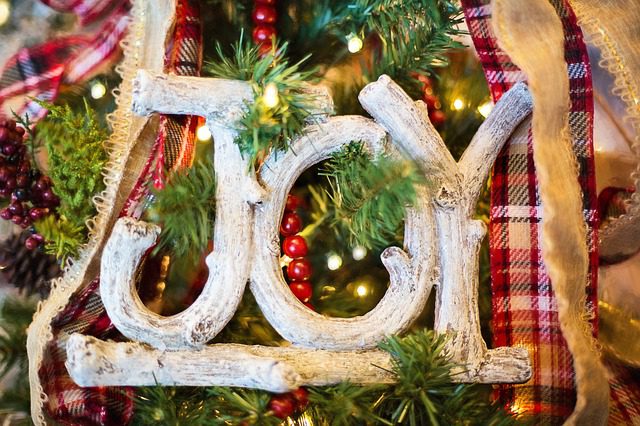 We ended up walking home from Mass, on the vigil of the Immaculate Conception.
There was a bus out to the vigil Mass, but no bus home. The cough I've had for a week was much better so I decided I was well enough for a hike. Mass was so crowded that we sat in the weird room in the back that the priests use as a vestry, facing that plaque with the face of Mary from the Pieta instead of the altar.
That might have been a profound experience on such a beautiful Marian solemnity, but I was burnt out from my cough. I was burnt out from the crowded church. I was burnt out by the general weariness of life. I haven't been to an Eastern liturgy or service of any kind since the Julian Good Friday. Christ is still among us here, but I'm homesick. Nothing seems profound.
We are still waiting for Michael's mother to come out to live in Pennsylvania or West Virginia and bring us to live with her. When that day comes, we've been promised a car as well, and I'll be able to go to church wherever I please. Right now, we depend on the bus routes and whether we're healthy enough to walk a mile and a half. That means the Latin Rite which doesn't feel like home.
"How much longer is Liturgy?" Rose kept asking in a stage whisper. "How much longer?"
"There's no time in Liturgy," Michael whispered back. "We don't bother with time in Liturgy."
Comfort, O comfort my people,  says your God. Speak tenderly to Jerusalem, and cry to he that she has served her term.
Rejoice, rejoice! Emmanuel shall come to thee, O Israel. 
There may not be time in Liturgy, strictly speaking, but Mass lasted an hour and it felt like one.
Michael stayed in the Adoration chapel for awhile while Rosie and I took the rambling way home through the neighborhood by the hospital, admiring Christmas lights.
It was the perfect time for Christmas lights. It was just dark, but not late enough that the weather had turned bitter yet. The slush hadn't re-solidified to hazardous ice on the walkways. All around the neighborhood, the displays were twinkling and bright. Rosie and I were just in time to watch the slow, almost suspenseful inflation of what had looked like a pile of tarp but turned out to be an obese snowman, the bulge of his enormous thorax engorged with psychedelic colors like a disco ball.
I love Christmas lights. I find the unabashed tackiness of an elaborate home display charming, and liturgically appropriate as well. Advent and Christmas are supposed to be joyful times: a season of joyful anticipation followed by an even more joyful fulfillment. And there is something intrinsically tacky about joy. It's possible to look formal and important, when you're not feeling any particular way. You can make your face disinterested like a Classical Greek statue and the result is elegant. It's possible to look grown-up while expressing melancholy and and annoyance. Everyone knows grown-ups get annoyed. But joy isn't like that. Joy cracks your face into a grin and unsightly wrinkles. Joy makes the angels bounce about the sky belting out Glorias; joy makes women who just gave birth dissolve into tears and people who have just run marathons collapse laughing for no reason. Joy is not self-conscious. Joy is childish, excessive, and gauche. Disinterest is a Classical Greek statue. Melancholy is a pre-Raphaelite painting. Annoyance is a complicated modern dance. Joy is an obese snowman with a belly full of colored lights.
Now the God of hope fill you with all joy and peace in believing, that ye may abound in hope, through the power of the Holy Ghost.
Rejoice, rejoice! Emmanuel shall come to thee, O Israel. 
When I got home, I found that our own Christmas lights had shut off. The porch light worked but not the strands of colored lights.
I knew they were very old strands– strands we brought home from our old Eastern Catholic church, as a matter of fact, because the church was getting rid of them. I don't know how long the church used them before that. I didn't think any more of it until the next morning, when Rosie showed me where the wire had been cut.
Michael unplugged the stump of the lights, and examined the four or five old strands. There were cuts in the wires in several places. One broken wire could be an accident, but these were several strategic clean cuts, ruining each strand.
We've been battling a neighborhood vandal for awhile now.  I've suspected the senile neighbor I've called Miss Manners, but Miss Manners isn't clever enough to remember to use insulated wire cutters on a plugged-in strand of lights. She's too impulsive. She dumps grass clippings or the ashes from her charcoal grill on the porch and throws things at our windows. She couldn't manage this. This might be the work of the young boy we caught drawing ejaculating phalluses on the sidewalk in front of the house with Rose's chalk, or it could be a third saboteur. Steubenville is full of destructive people.
Rosie herself had arranged those lights. I'm not very talented at decorating, but she has a knack for it. She found a way to make them drape over the porch rail like a garland. Now they were gone, and we couldn't afford to replace them. The months of November through April are tight months, for us, and December is  a month with all kinds of surprise expenses. We always live from month to month.  In the winter, it feels a bit more like one barely averted shutoff notice to another. And the margin by which we live month to month keeps getting more generous–at this rate, next year or the year after, we might be living in three-month blocks. When we first moved into this rickety house, we had emergency utility assistance and The Friendship Room brought Rosie's presents. Last year we stopped qualifying for that particular assistance and started paying full price, which we were glad to do, and The Friendship Room only had to send a few presents. This year, we bought her presents and squirreled them away in the attic whenever we could afford them the past couple of months.  But we simply can't go out and buy a bunch of lights right now.  If we had the cash I'd be more likely to get a motion-sensor floodlight for the porch, and a paintball gun to keep hidden by the front door.
My cough was coming back, violently, from the exertion of the long walk the day before.
I left the porch in darkness and went inside to sulk.
The people who walked in darkness will see a great light. Upon those living in the land of darkness, a light will shine.
Rejoice, rejoice! Emmanuel shall come to thee O Israel! 
A kind online friend said she'd send Rosie new Christmas lights and an extra toy as well, which was wonderful of her. But I still felt sulky as I coughed my way through a December evening, exiled in the bowels of Steubenville. I thought we'd be out of here by now. I thought we'd be out of here two years in a row. I thought we wouldn't need help from family at this point but of course we do still. I thought we'd at least be at an Eastern Catholic church. Instead, we are here.
The joy is here as well, of course.
Those who sow in tears shall reap with shouts of joy.
So also you have sorrow now, but I will see you again, and your hearts will rejoice, and no one will take your joy from you.
May the God of hope fill you with all joy and peace in believing, so that by the power of the Holy Spirit you may abound in hope.
The joy of Advent and Christmas is real. There are few things more real in all the world than that tacky, excessive, unseemly joy. Wherever you should be exiled, whatever season of the year it happens to be, that joy is present. We can't always feel it– not in this fallen, temporal world. But it is a thing too real to not exist, just because we can't feel it.
I suppose the joy is hope, and hope does not disappoint.
Rejoice, rejoice! Emmanuel shall come to thee, O Israel! 
(image via pixabay)