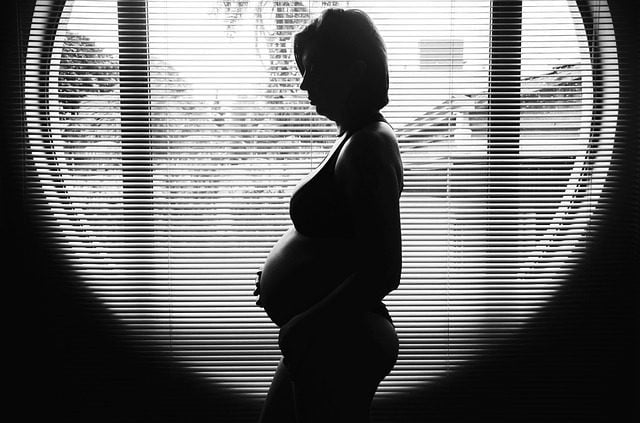 I have been saying "I need to speak about Abby Johnson one last time" every so often for about three years now.
Today, I'm saying it again.
And I'm going to be as brief as I can because, believe it or not, I can't stand talking about Abby Johnson. But I don't see how I could live with myself if I don't continue to speak out against her abusive, heterodox, anti-life and anti-Catholic behavior.
An organization at the Catholic University of America has invited Johnson to speak on "What it Means to be Pro-Life" in a Zoom conference on February 9th. It appears she's going to re-hash her conversion story and hold herself up as an example of how to be pro-life. I am just going to very quickly roll through a list of my previous work documenting Abby's behavior on social media, to try and explain why it's a bad idea for CUA to host her. And I'm only going to mention in passing that there is significant evidence that her conversion story is not true.
In early 2018, Abby publicly defended an overt ethno-nationalist, a white supremacist former pro-life leader, and claimed she wasn't racist. Abby retracted her statements after she was called out, so one could conceivably excuse this little lapse.
Just over a year later, for no conceivable reason, Abby decided to have a public meltdown and tweet overt racial slurs at a pro-life Black Protestant bishop. After she had spent quite some time antagonizing the Right Reverend Swan, she doubled down on her racism and decided to calumniate and libel a Benedictine monk, perhaps because he wasn't white as well. And she has never issued a public apology for any of this. In fact, when the leader of Rehumanize International reached out to Abby with her concern about the tantrum, Abby withdrew her sponsorship from their conference at the last minute. Many people withdrew their support from Johnson and her pro-life organization at that point, but such a big pro-life star is not going to die out quietly.
Abby's next trick was to post a shocking, overtly racist video on Youtube where she declared that the police would be "smart" to racially profile her adopted bi-racial son; it ended with a horrendous rant about Black men being bad fathers and Black single mothers being to blame for having sex with "bad dads." Finally, she tweeted that "my son is not Black" despite insisting that he was whenever she needed to claim she couldn't be racist for years.
Later in2020, Abby released a truly unhinged rant spreading false information and conspiracy theories about the COVID-19 vaccines. When confronted by a priest with church teaching about this, she readily announced that she was "rejecting" Catholic moral teaching. And when repeatedly asked to take back her apostasy, she doubled down. Her husband even joined her with a ludicrous social media post that she and he effectively wanted to be their own popes and "lead the Church" in place of the Holy See.
And that's not all. There is photographic and video evidence that Abby Johnson was present on or near the capitol steps during the January 6th insurrection that claimed five lives. She herself admitted that she was. Angela Rasmussen has a huge thread on her Twitter page detailing many videos and photos of Abby there, as well as comparing her contradictory statements about her participation in the riot. I encourage you to read every single one. You'll also see screenshots of Johnson ridiculing the Holy Father and encouraging people not to wear masks to keep from spreading COVID.
Abby Johnson has publicly dissented from Catholic teaching, not for any understandable reason but because she's afraid to get a shot. She has publicly committed the grave sin of racism and spoken in a way that made people fear for the safety of her adopted son. She spreads conspiracy theories. She calumniates priests. And there's ample evidence that she may have participated in a riot committing sedition against the United States government, just about four miles away from the campus of Catholic University of America.
Obviously, it would be worse than in bad taste for Catholic University of America to have her give a talk under their banner for any reason, let alone a talk on "what it means to be pro-life." Being pro-life means having reverence for life from conception until natural death, and her actions betray that she has no such reverence. She's not even a faithful Catholic.
I am asking Catholic University of America to cancel Abby's talk, because at this point, giving Abby a platform would be participating in the sin of scandal– besides just being inappropriate and silly for an institution of higher learning.
If you agree with me, please make your voice heard. You can contact the university at 202-319-5000. You can email the dean of students at cua-deanofstudents@cua.edu. And you can also sign this petition. I encourage you to do all three and to act quickly, because this talk is supposed to happen next week.
Catholics have a responsibility to stand up for all life, from conception until natural death. When we allow ourselves to be represented by such a scandalous figure, we do the Church and the pro-life cause a disservice. It has to stop.
Image via Pixabay
Mary Pezzulo is the author of Meditations on the Way of the Cross and Stumbling into Grace: How We Meet God in Tiny Works of Mercy.
Steel Magnificat operates almost entirely on tips. To tip the author, visit our donate page.