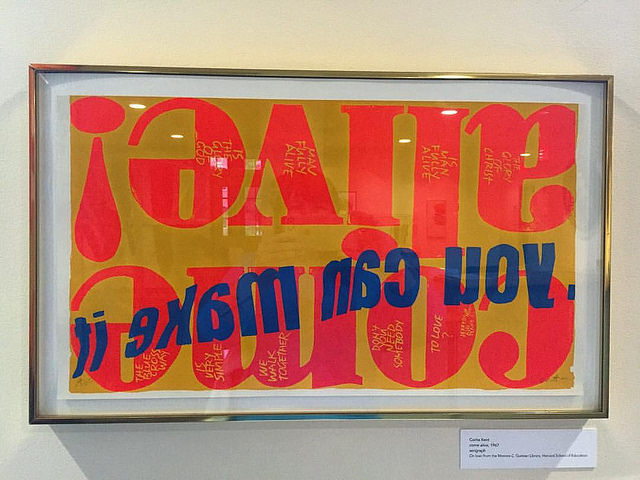 Monastic Life in the Everyday World
One of the questions people ask me most often is Are you a real monk?
They may be curious because I do not live in a monastery and I am married. Some people wonder about my background and how leadership fits in with everything else.
Monastic life for me does not include living in a monastery or hermitage with other monks. I am a lay Oblate, a person who lives monastic life in the "real" world.
The commitments I made to become an Oblate are not the same ones other monks make.
A lot of my education was about leadership. I earned a Bachelor's degree in political science, a law degree, and a Master's in public policy and administration. As I practiced law and worked for organizations focused on justice I came to see things in a new way.
As I was working to make some significant changes in my life I was introduced to a more contemplative spirituality. I began exploring a few contemplative disciplines and discovered more.
One step lead to the next. A friend suggested I look into Benedictine spirituality. I read, visited monastic communities, asked questions, and considered. The same friend suggested a community called New Camaldoli Hermitage might be a good fit for me. That is the community where I am an Oblate.
Part of what appeals to me about being an Oblate is living monastic life in the everyday world.
Monastic life has a great deal to offer people in their everyday lives. It is a source of wisdom and discernment as well as a way people can discover that wisdom.
Monastic life provides examples for us to follow no matter where we live.
We can learn a lot from monastic life.
Deep Truths from Monastic Life
Many different reasons draw people to monastic life. Monastic life's structure, its rhythms and timing, is designed to give people time to reflect. People in monastic communities have opportunities to notice each present moment. There is time for contemplation and time to consider deeper truths.
Monks can be examples for us to follow and become more aware. Spending time with monks teaches me lessons which apply to monastic life in the everyday world. Monks can help us become stronger people as well as more effective leaders.
Monks take time to pay attention. Each action, each minute is a reflection of a bigger picture.
It is so easy for the everyday world to distract us and draw our attention from what is more deeply significant. We may get caught up in celebrities, in social media and its conflicts, in the temporary.
Monastic life helps people pay attention to what is significant in the long term.
Everyday life tends to get caught up in the obstacles which are in our immediate path. Monastic life is about taking a longer view, having a larger perspective.
How is what we do today a step toward where we want to be years from now?
Each of us, whether or not we are monks, brings our inner life to the everyday world. We are becoming our true selves as we are making our way in the world. We grow and mature as we gain insight in integrating what is within us with the people around us.
Monastic life has lessons for us as we fit the pieces of ourselves together with the pieces of the world.
We may struggle to reconcile our deep truths with what the world teaches us.
Living Monastic Life in the Everyday World
It is easy for us to view monastic life as separating ourselves from the everyday world. We may think monks are trying to escape the problems we deal with each day.
In fact, people who live in monastic communities are paying special attention to life's challenges. Part of monastic life is developing our awareness of the distractions and challenges around us.
One tension of monastic life is focusing on distractions so they can be overcome.
We seek ways to develop our inner lives and live in our everyday worlds in more healthy ways.
The hermitage where I am an Oblate is Benedictine and follows Benedict's Rule. They schedule time each day to practice disciplines which deepen their openness toward spiritual life.
Whether we live in a monastery or not, members of our community find our own practices. We practice reflection, prayer, and contemplation, among other disciplines, each day. Our intention is not to follow then perfectly, but to open ourselves to deeper truths.
Living our monastic life in the everyday world, each of us needs to find ways to open ourselves.
It may be as simple as setting aside time each day to take a few deep breaths.  We may choose to spend a few minutes reading something meaningful to us each day. Taking a walk or listening to the deeper rhythms of life around us may be a daily practice for us.
Our monastic life in the everyday world may begin with a few simple practices. One step will lead to the next.
Discovering Our Own Way
Each of us is exploring our own way to live monastic life in the everyday world. We face our own unique challenges and distractions. No single method or approach is a magic answer for all of us.
The monks I know do not all have the same monastic life. They share a common life, but each appreciates some disciplines more than others. The beauty and strength of their shared monastic life is in its variety and flexibility.
Our monastic lives are intensely personal. No one size fits all of us. We continue to explore our own ways of living monastic life in our own everyday worlds. Various practices appeal to us at various times.
Each of us is living our own personal monastic life in the everyday world.
How will we live our own monastic life in the everyday world today?
What will we discover about our monastic life in the everyday world this week?
[Image by Meigs O'Toole]
Greg Richardson is a spiritual life mentor and leadership coach in Southern California. He is a recovering attorney and university professor, and a lay Oblate with New Camaldoli Hermitage near Big Sur, California. Greg's website is StrategicMonk.com, and his email address is StrategicMonk@gmail.com.