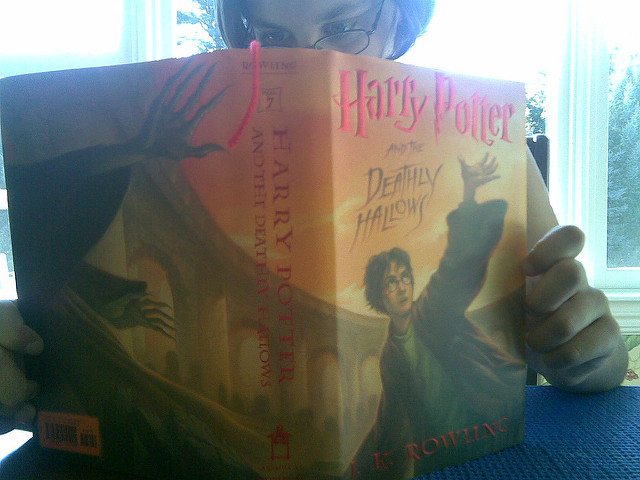 Sacred Texts
One of the first contemplative practices I learned from monastic life is lectio divina, or sacred reading.
Lectio divina is an approach to reading with different priorities than how we usually read. When we read a news story or a textbook, or even a blog post, we often read to find information. We generally read sacred texts more for formation.
Our intention is for what we read to help form us as much as, or more than, it informs us.
Most monks believe we read sacred texts to find meaning beneath the surface of the words. Sacred reading is more than merely skimming a text looking for its outline.
We read sacred texts seeking what the words say to us today. Each time we read a portion of the text it may have a different meaning for us. Sacred texts speak to us in new ways because we find ourselves in new places each time we read them.
Traditionally, monks follow a structure for lectio divina which has four steps or movements. First we read, then we meditate, we pray, and then we contemplate.
I was taught to practice lectio divina with a rhythm of reading and questions for reflection. Reading a portion of the text, we ask which word or phrase is drawing our attention. As we read the same portion again, we ask where we see ourselves in the text. Reading it again, we ask what the text is drawing us to do or to become.
The practice includes reading a text four or five times and taking time to reflect on the questions.
When we approach a sacred text we are looking for something deeper. Lectio divina helps us find a way to read which explores the depth we seek.
What Are Our Sacred Texts?
Many people assume there is a relatively small number of recognized sacred texts. Without really knowing the history, they figure sacred texts are connected to specific religions.
What makes a book, or any other writing, a sacred text? Do sacred texts need to be ancient? Must a sacred text be long, and perhaps more than slightly confusing?
While we may come from a particular religious background, each of us discovers our own sacred texts. How do we choose which texts are our sacred texts?
Which books do we read for our formation more than for our information?
Are there a limited number of books which help shape our lives?
Do we have poems, music, or art which are sacred texts for us?
Can an ocean or a mountain be one of our sacred texts?
Harry Potter and the Sacred Text
I was recently introduced to a podcast called Harry Potter and the Sacred Text. A couple of the people who started the podcast did a live presentation and I attended.
Vanessa Zoltan and Casper ter Kuile co-host the podcast. Ariana Nedelman is the producer. Vanessa and Ariana's presentation sparked my interest. I checked out their website and Vanessa agreed to let me ask her a few questions.
One of the parts of the website I appreciated the most had to do with the question of sacred texts. For example, it says,
"By reading the text slowly, repeatedly and with concentrated attention, our effort becomes a key part of what makes the book sacred. The text in and of itself is not sacred, but is made so through our rigorous engagement."
When I asked Vanessa about the question of sacredness, she told me
"We don't treat the text as perfect, but nor do we treat it as though it has any mistakes; like a human. No one is perfect, but no part of a person is a mistake."
I also asked her whether there were any texts they would have a difficult time reading as a sacred text. I wondered whether there were any texts which were in and of themselves definitely not sacred.
She explained they had differing opinions about this. Vanessa believes that if you cannot find love in the text, it is not sacred. She also believes a text needs to be generative to be sacred. In other words, you must be able to go back to it again and again and have it tell you something different.
Finding Sacred Texts and Practicing Lectio Divina
Our list of sacred texts may lengthen as our practice of lectio divina grows and develops.
We may or may not decide Harry Potter is one of our sacred texts. Part of the joy of lectio divina is exploring the possibilities of what our sacred texts can be.
It is not that there are sacred truths buried like secret treasure in certain texts. Sacred reading is about treating each text in a sacred way, recognizing its core value.
Our time and attention reveal the sacredness of a text to us even when we do not see it at first. We take time to explore the depths in any text, or in a landscape, or in a person.
The sacred texts of our lives reveal themselves to us as we reveal ourselves to them. When we spent time and effort to listen deeply what is sacred becomes evident to us.
Practicing lectio divina is one of the disciplines I agreed to continue when I was received as a lay Oblate. The practice is a form of polishing. We reveal hidden depths as we continue working away at our sacred practice.
With each reading and each question we wipe away what obstructs our view of the sacred. The obscured sacredness in a text becomes clearer and the sacred in us is revealed.
We begin our practice at the beginning. As beginners we choose the text we find most sacred and start to read. Our understanding of the text's sacred nature shapes how we read it.
How will we practice sacred reading today?
What will we add to our list of sacred texts this week?
[Image by Flyinace2000]
Greg Richardson is a spiritual life mentor and leadership coach in Southern California. He is a recovering attorney and university professor, and a lay Oblate with New Camaldoli Hermitage near Big Sur, California. Greg's website is StrategicMonk.com, and his email address is StrategicMonk@gmail.com.