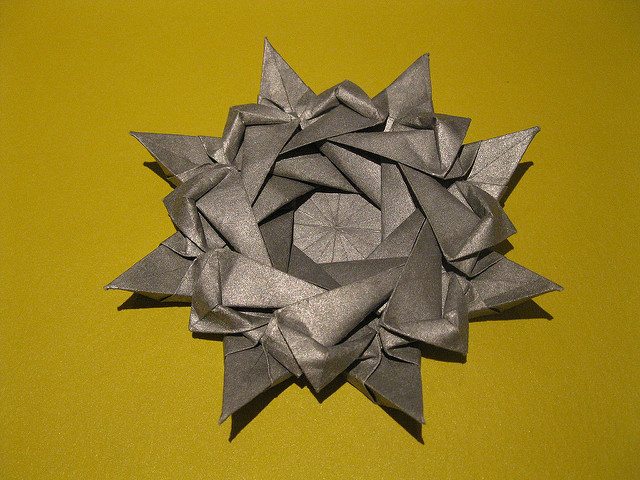 The Stillness of Ash Wednesday
Ash Wednesday is the first day of the liturgical season of Lent, a season for listening.
I belong to a liturgical church which divides the year into liturgical seasons. Each season has its own flavor, its own personality. Some seasons, like Christmas and Easter and Pentecost, begin in noisy celebration. Other seasons are times for seekers, or for thinkers, or for preparation.
There is even one season traditionally called Ordinary Time.
Lent, the season which begins this week on Ash Wednesday, is a time for listening.
Many people who have heard only one thing about Lent think it is a time for sacrifices. They hear about giving things up for Lent and assume it is a cold, austere time.
Some people do not drink coffee or eat chocolate. There are people who stop using social media during Lent.
Lent, though, is not intended to be a season of not having any fun. The people who change their behavior do not do it because those things are bad or wrong. People who give things up do it because the things get in the way.
Lent is a time for clearing away what makes it more difficult to listen to sacred stillness.
It is easy for us to get into routines which make it harder for us to hear. We become accustomed to sleepwalking through our lives without paying attention.
When we build up routines to convince ourselves we control our lives it becomes helpful to knock them down.
Ash Wednesday and Lent are not about being disciplined or austere. This is a season for setting aside distractions and distortions so we can listen well.
We remind ourselves all the ways we try to exert control are fading away. None of our security measures will last forever.
Listening to the Stillness of Ash Wednesday
Lent is a season about changing how we live our lives. We take our time and listen to sacred stillness, choosing how to transform our actions.
Many people focus on one pattern of behavior to change each year. There may be a habit we want to develop or strengthen, or a habit we want to break.
Lent is not, though, a season of self-help or personal improvement. Ash Wednesday is not merely a second chance to keep those New Year's resolutions from six weeks ago.
Lent is about being open to the deep power of spiritual life within us.
We take an honest look at our lives and reflect on what we see. It is not merely a matter of what frustrates us or what might rub people the wrong way.
There is a lot of Ash Wednesday language about death and dying. It is not because Lent is morbid or depressing. We are taking meaningful steps to change the direction of how we live.
Ash Wednesday is more than trying to give up some unhealthy ways of acting. We are not just trying to be nicer people. Our focus is on finding and getting to know our truest, deepest selves.
Spiritual life is intertwined with discovering and exploring who we have the potential to become. We are serious, committed to becoming all we can be.
Ash Wednesday is not about working harder or concentrating more. The ways we have tried in the past often do not work very well.
Lent is about listening to the deep truths of sacred stillness.
The stillness will tell us what we need to know. Spiritual life fills the sacred stillness in the same way it fills us. Lent is about setting aside what distracts us from listening well.
Spending Time in the Stillness of Ash Wednesday
We do not need to force ourselves to be better, straining to see what we can improve. Spiritual life is neither a test for us to pass nor an ordeal we must survive.
Ash Wednesday reminds us what is important is being open, listening to stillness.
There is no list of rules we need to obey or changes we are required to make. Spiritual life draws us into listening to the sacred stillness. The stillness of Ash Wednesday invites us to stop and listen.
We do not need to choose habits to build or habits to break. There is nothing requiring us to have ashes put on our foreheads. We each practice Ash Wednesday and Lent in our own ways.
The stillness draws us to listen.
As we set aside all the ways we try to earn stronger spiritual life, it emerges within us. We do not need to work so hard. Spiritual life is living in us and in the world around us.
All we need to do is take time to listen and pay attention. We may choose to listen in a place of worship, or in a rocking chair, or at the beach. It is the listening which is the important part.
We become open and spiritual life embraces us.
The Sacred Stillness of Ash Wednesday
Lent and Ash Wednesday, like all the liturgical seasons, are about spiritual life. We do not need to concern ourselves about all the details right away.
What is essential is listening and being open to spiritual life.
As we pay attention to spiritual life it opens our eyes and shows us wonders beyond our imagination. Ash Wednesday is not about feeling guilty or facing death.
As we become more open to spiritual life deep truths reveal themselves to us.
We set aside the distractions and obstacles which try to hold us back.
With each step we take, more is revealed to us. As we learn to listen to sacred stillness, we can hear the deep truths hidden in the stillness.
Ash Wednesday, like any other day, is a time for us to be drawn into deeper truths.
We spend time listening to the sacred stillness of Ash Wednesday.
When will we spend time in the sacred stillness of Ash Wednesday?
How are we drawn to change the way we live this Ash Wednesday?
[Image by georigami]
Greg Richardson is a spiritual life mentor and leadership coach in Southern California. He is a recovering attorney and university professor, and a lay Oblate with New Camaldoli Hermitage near Big Sur, California. Greg's website is StrategicMonk.com, and his email address is StrategicMonk@gmail.com.